The cabinet secretary chaired a high-level review meeting on the coronavirus, attended by 12 states and union territories. The Ministry of Health issued a statement with details after the meeting concluded.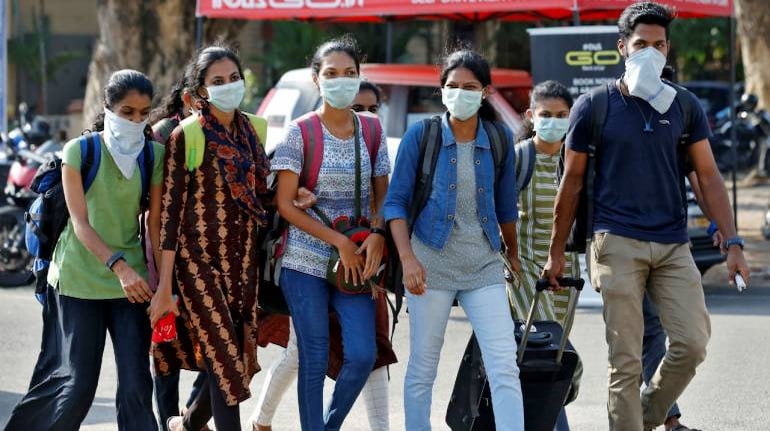 Expressing concern over COVID-19 fatality rates in some states being higher than the national average, the cabinet secretary on Saturday urged 12 states and UTs to analyse mortalities district and hospital-wise to identify critical areas of intervention. At a high-level review meet, he also exhorted them to ensure optimal utilisation of RT-PCR testing capacity, while underlining the need for ensuring that no symptomatic negative case tested in rapid antigen examination is missed, and all such cases mandatorily undergo RT-PCR test, the Union Health Ministry said.
During the meeting chaired by the cabinet secretary, the minister of commerce and industry addressed these states and UTs and reviewed the oxygen availability there.
The 12 states and Union Territories that participated in the virtual meet included Maharashtra, Karnataka, Andhra Pradesh, Uttar Pradesh, Tamil Nadu, Odisha, Chandigarh, Telangana, Kerala, Delhi, Punjab and West Bengal, the health ministry said.
"About 80 per cent of the COVID-19 caseload in the country is concentrated in these states and UTs," it said.
COVID-19 Vaccine
Frequently Asked Questions
View more
How does a vaccine work?
A vaccine works by mimicking a natural infection. A vaccine not only induces immune response to protect people from any future COVID-19 infection, but also helps quickly build herd immunity to put an end to the pandemic. Herd immunity occurs when a sufficient percentage of a population becomes immune to a disease, making the spread of disease from person to person unlikely. The good news is that SARS-CoV-2 virus has been fairly stable, which increases the viability of a vaccine.
How many types of vaccines are there?
There are broadly four types of vaccine — one, a vaccine based on the whole virus (this could be either inactivated, or an attenuated [weakened] virus vaccine); two, a non-replicating viral vector vaccine that uses a benign virus as vector that carries the antigen of SARS-CoV; three, nucleic-acid vaccines that have genetic material like DNA and RNA of antigens like spike protein given to a person, helping human cells decode genetic material and produce the vaccine; and four, protein subunit vaccine wherein the recombinant proteins of SARS-COV-2 along with an adjuvant (booster) is given as a vaccine.
What does it take to develop a vaccine of this kind?
Vaccine development is a long, complex process. Unlike drugs that are given to people with a diseased, vaccines are given to healthy people and also vulnerable sections such as children, pregnant women and the elderly. So rigorous tests are compulsory. History says that the fastest time it took to develop a vaccine is five years, but it usually takes double or sometimes triple that time.
View more
Show
"The Minister of Commerce and Industry specifically requested them to focus on analysing district-level and health facility-level status and effectively plan and manage logistical issues related to oxygen availability," the health ministry said.
He also urged the states and Union Territories to share their best practices which in turn can be emulated by others in the country.
The Union Health Secretary, Member (Health) in NITI Aayog, Secretary in the Department of Promotion of Industry and Internal Trade, senior officials of the Health Ministry, Home Ministry and chief secretaries of the 12 states and Union Territories participated in the review meeting.
"The cabinet secretary, while complementing the states for significantly ramping up testing, expressed concern that the case fatality rates of several states are still higher than the national average. He urged the states to analyse mortalities district- and hospital-wise for identification of critical areas of intervention," the statement said.
The Union Health Secretary also presented a detailed status note of COVID-19 in all these states with particular focus on the number of tests being conducted in each of them, their positivity rate and average daily fatality rate, availability of health infrastructure and their district-wise oxygen availability.
India's COVID-19 tally of cases mounted to 53,08,014 on Saturday, with 93,337 infections being reported in a day, while the death toll climbed to 85,619 with the virus claiming 1,247 more lives in 24 hours, the data updated at 8 am showed.
First Published on Sep 19, 2020 08:39 pm