The ROG Phone 3 blurs the lines between gaming performance and flagship experience.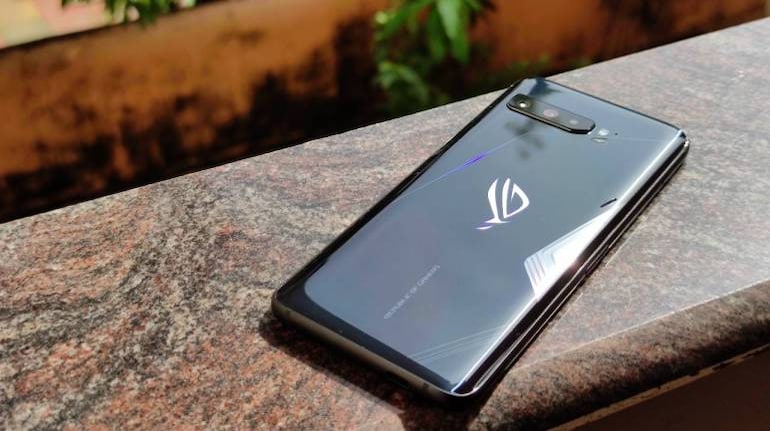 Asus' ROG lineup has primarily focused on PC gaming, with laptops, desktops, and accessories. But in 2018, Asus diverted some of its attention to mobile gaming by launching the first ROG Phone.
The first ROG Phone came with class-leading specs, although its hefty price tag put it in line with premium smartphones, inevitably leading to its downfall due to sub-par camera performance and lacklustre software.
Then in 2019, Asus introduced the second ROG Phone. With the ROG Phone 2, Asus managed to right several wrongs from the first ROG Phone. Camera performance got a much-needed update, consumers were given their choice of software, and most importantly, the price had been significantly reduced, removing it from the premium segment and dropping in the flagship killer space.
Now, with the third iteration of the ROG Phone, Asus seems to be looking to get back to the premium segment, without the over-the-top pricing. The ROG Phone 3 arrives with an improved chipset, a smoother display, and more cameras than its predecessor. In terms of pricing, the ROG Phone 3 costs Rs 49,999, which is almost 12K more than its predecessor.
So, the big question here is, how much of an improvement has Asus made on the ROG Phone 3, and how do those improvements translate in terms of real-world performance. Well, stick around, and let us find out together.
Design and Build
In terms of design, not much has changed, the ROG Phone 3 retains everything from the heft to the RGB lighting. The latest ROG Phone features a glass and metal construction; there is Gorilla Glass 3 protection on the back, Gorilla Glass 6 on the front, and an aluminium frame. The gamer style aesthetic continues with the ROG Phone 3, with a glossy finish and an RGB Republic of Gamers logo on the back.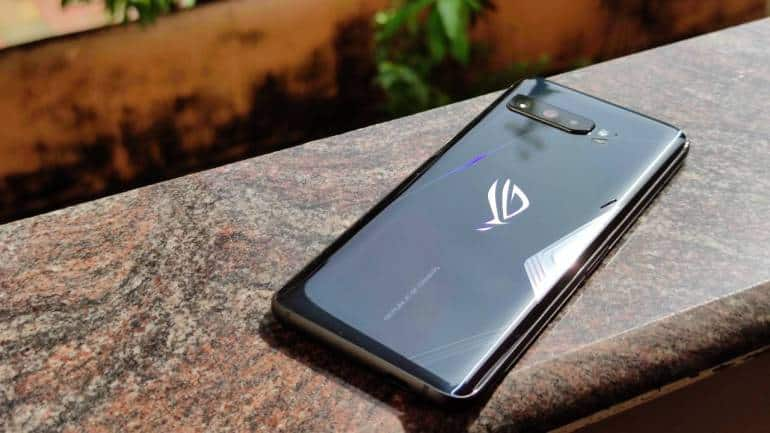 The one noticeable change from the ROG Phone 2 is the triangle accent on the back, which is actually a window through which you can see the phone's huge copper heat sink. At 240g, the ROG Phone 3 is noticeably heavier than other flagship phones, although it doesn't take long to get used to that weight.
The ROG Phone 3 has thick bezels on the top and bottom instead of a notch or camera cutout. Both the volume rocker and power button are positioned on the left of the phone, while the capacitive air triggers also make a return. On the right, there is a second charging port as well as a port to connect accessories launched alongside the ROG Phone 3. The second USB Type-C port allows you to charge your phone while gaming without the wire getting in your way.
Audio
The ROG Phone 3 has dual front-facing stereo speakers, which deliver some of the best audio we've heard on a smartphone. The speakers have been upgraded with a new 7-magnet setup and tuned by Swedish audio firm Dirac. The result is rounder, fuller-bodied sound with rich bass. The emphasis on audio here is quite impressive; I can understand the need for thicker bezels to accommodate these speakers.
Display
The ROG Phone 3's display has got a couple of novelty improvements, which gives it an edge over its predecessor. Asus has opted for a 6.59-inch FHD+ (1080*2340 pixels) AMOLED panel. The screen is HDR10+ certified and capable of reproducing over a billion colours. The ROG Phone 3 boasts a peak brightness of 1,000 nits. It also features 113-percent DCI-P3 colour gamut coverage and a Delta-E average of >1 percent. You also get an in-display fingerprint reader which is both responsive and fast.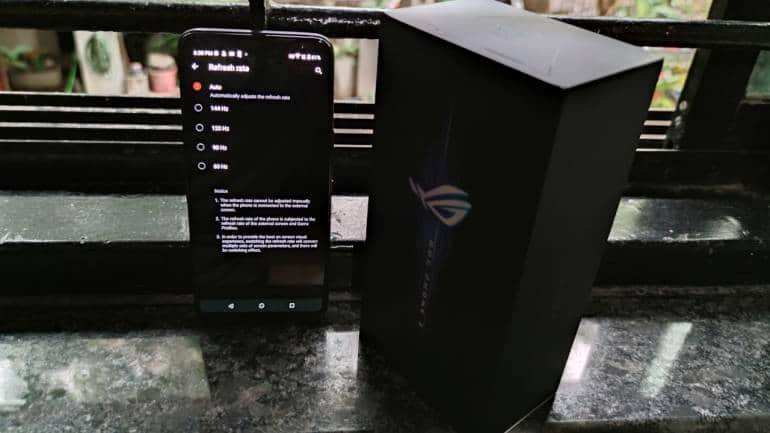 The display is certainly an improvement over the previous ROG model and looks significantly better. You won't have a problem checking the phone in bright outdoor light, although the panel does tend to struggle with rendering colours. Additionally, users can also manually set the refresh rate on the ROG Phone 3 to 60Hz, 90Hz, 120Hz, or 144Hz, while you can also set the refresh rate to auto. There is reportedly a secret 160Hz mode, but since it isn't official, we don't recommend trying it out.
The ROG Phone 3 also features a 270Hz touch sampling rate and a 25ms touch latency. While the ROG Phone 3 losses out on the QHD+ resolution, this is undoubtedly one of the smoothest screens on a smartphone, and it really does not feel like you are compromising anything. This is definitely not the brightest panels at this price but does a good job with balancing the high refresh rate and brightness.
Camera
Asus has made good on the call for another camera on the ROG Phone, with the addition of a macro camera. The phone opts for a main 64 MP Sony IMX686 sensor with an f/1.8 aperture, a 13 MP ultrawide shooter with an f/2.4 aperture and a 125-degree field of view, and a 5 MP macro camera. Additionally, there is a 24 MP, f/2.0 selfie shooter on the front.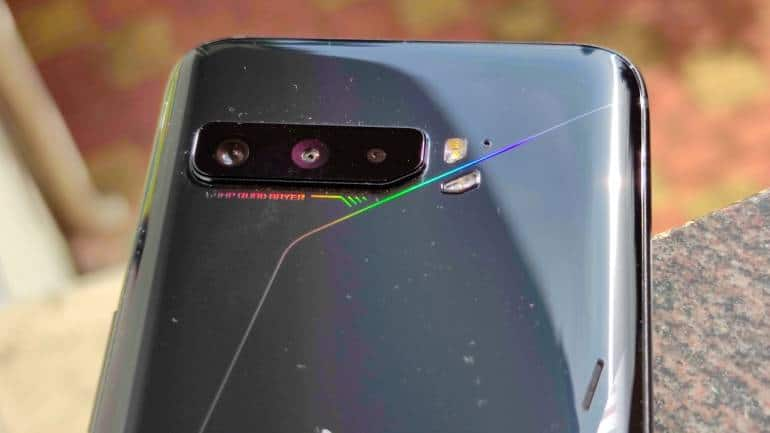 First off, the addition of a third camera sensor is a move in the right direction and expands the ROG Phone 3's photographic suite. However, a macro camera has mostly been popping up on lower-end smartphones as a way of adding a moniker like a 'triple' or 'quad' camera setup. But while we would have preferred having a telephoto camera here, Asus claimed that there wasn't enough space. This does make sense considering stacked lenses take up more space and considering the specs of the ROG Phone 3; space seemed like a liberty Asus had in short supply.
First off, let's look at the 64 MP Sony sensor. In bright outdoor light, images taken on the main camera are impressive, to say the least. Photos are generally clear with accurate colours and even exposure, while dynamic range is excellent. The main camera offers 5x digital zoom with serviceable results, although the lack of stabilisation is evident while trying to capture a moving subject.
You don't quite get the flagship camera quality of the iPhone 11 Pro or Galaxy S20, but overall results are really good for a gaming smartphone. There is enough here to compete with the likes of the Realme X50 Pro, OnePlus 8 Pro, and Xiaomi Mi 10. If we were to place this camera in a particular category, it would have to be 'flagship killer' grade.
Apart from having a good main camera, the ROG Phone 3's ultrawide camera is not too bad either. White balance between both the main and ultrawide camera is consistent for the most part. The 5 MP macro camera also works pretty well, taking well-detailed photos of close-up subjects. We are not big fans of macro cameras in general, but if you like getting up close and personal to stationary subjects, you will not be dissapointed.
The bokeh effect for portrait mode can be adjusted in the viewfinder with good edge detection. The ROG Phone's front camera does a fairly good job taking clear shots with ample dynamic range. The background blurring on portrait shots on the front camera is quite respectable. Selfie taken in low light don't produce desirable results, and you should definitely consider using the flash.
Speaking of lowlight, the Asus ROG Phone 3 has a night mode that works well for a flagship smartphone but is certainly not the best in class. Night mode somewhat brightens dark scene, but not to the extent of some of its competitors. The results of night mode will depend on the light source in the image and deliver dependable results for the most part. Night mode is also extended to the ultrawide camera, although there is a noticeable dip in quality. However, low light photos on the ultrawide are among the best we've seen in the sub-50K segment.
The main camera can record video in 8K at 30fps or 4K at 60fps, while the front camera is limited to 1080p video capture at 60fps. The main camera on the ROG Phone 3 lacks optical image stabilisation but does offer electronic image stabilisation. You can easily transition between the main camera and ultrawide shooter when recording video at 1080p, although there is noticeable noise when switching to the ultrawide camera.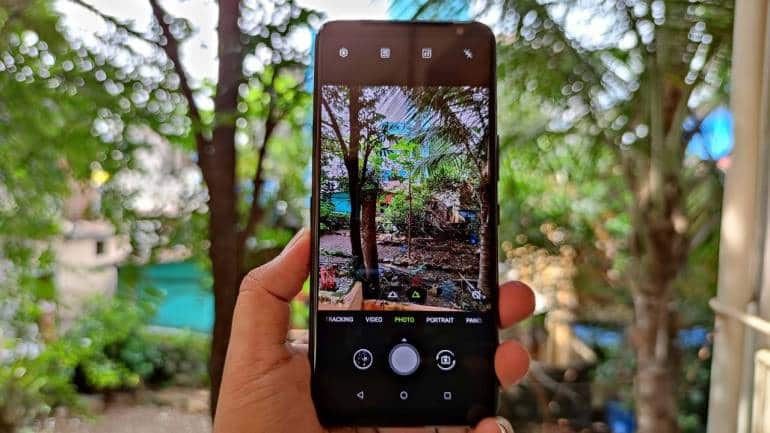 The ROG Phone 3 also boasts some nifty video features like Super Steady mode (1080p, 60fps), a wind filter to reduce wind noise, Mic Focus (Audio Zoom), and 4K slow-motion video recording at 120fps, and more. The phone also has a motion tracking feature that tracks moving objects so long as they stay in the frame. Video recording on the front camera is limited to 1080p at 60fps, which is better than the 1080p 30fps limit on most smartphones at this price.
Performance
The flagship feature of the ROG Phone 3 is its performance. The phone is an absolute beast, with power courtesy of the Snapdragon 865+ SoC, currently rated as the fastest chipset for smartphones. The powerhouse chip is paired with up to 12GB of LPDDR5 RAM and up to 256GB of UFS 3.1 storage. However, our model arrived with 8GB of RAM and 128GB of storage. The phone also supports 5G, Wi-Fi 6, and Bluetooth 5.1.
Performance is not something you'll have to worry about when using the ROG Phone 3. The synthetic benchmarks we ran yielded record-breaking results. The ROG Phone 3 managed to score 627,101 on AnTuTu with X Mode turned on and dropped to 626,013 on normal mode. In Geekbench the phone recorded a 989 single-core score and 3,341 multi-more score. From our testing, it is safe to say that the ROG Phone 3 is going to be a strong performer for a few years to come.
Gaming 
The ROG Phone is tailor-made for gaming, and there is not a mobile game on the planet that this behemoth cannot handle. We tested a couple of games on max settings, including Asphalt 9: Legends, Call of Duty: Mobile, PUBG Mobile, Fortnite, Raid: Shadow Legends, Shadowgun: Legends, and Sonic Dash 2, which ran pretty smooth without much effort.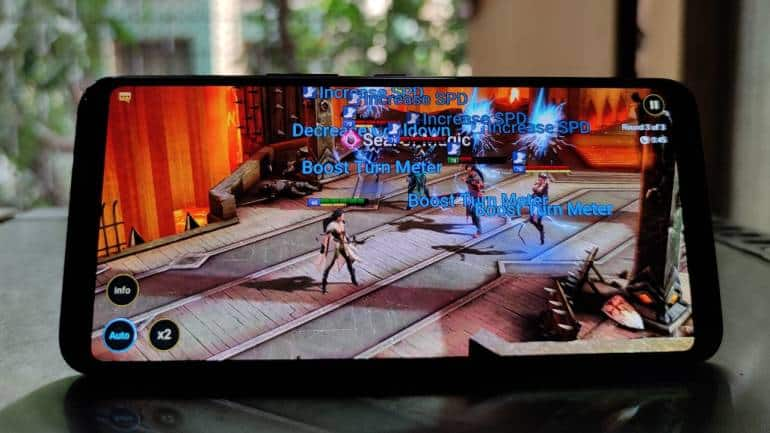 However, you can get a top-tier gaming experience on most flagship smartphones, although the ROG Phone 3 takes it to the next level with features tailor-made for gaming. First off are the capacitive air triggers that can be used to map in-game actions. Furthermore, each trigger can be divided into two buttons, while a swipe in either direction can also act as a touch. Lastly, you can also map an in-game action to a phone shake. Yes, shaking the phone can also act as a click.
Software 
The ROG Phone 3 runs Android 10 with the ROG UI or ZenUI skin. Both themes are relatively clean, free of bloatware, although ROG UI is heavy on the gaming aesthetics, while ZenUI is nearer to stock Android. You get the usual stock Android features on the ROG Phone 3, including an app drawer, an easy to use settings screen, and a customisable quick toggle menu.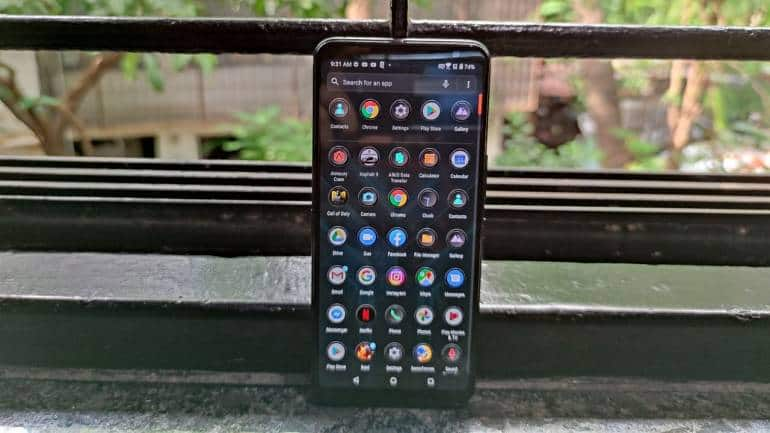 The most notable change from the usual stock Android is the addition of the Armoury Crate software. The Armoury Crate software was originally introduced on Asus' gaming PC and brought new levels of utility while gaming. It acts as a game library to check all the titles installed on your mobile, allowing you to check stats and records, and fine-tune the performance for each game individually.
Apart from checking CPU and GPU temperatures, you can also set performance parameters, including fan speed, CPU and GPU frequencies, and set temperature control. You can also use Armoury Crate to fine-tune touch sensitivity and add macros. All these parameters can be set for each game individually and can also be shared with fellow ROG Phone 3 users. Asus' Armoury Crate software offers mobile gamers the same level of customisation as regular PC gamers.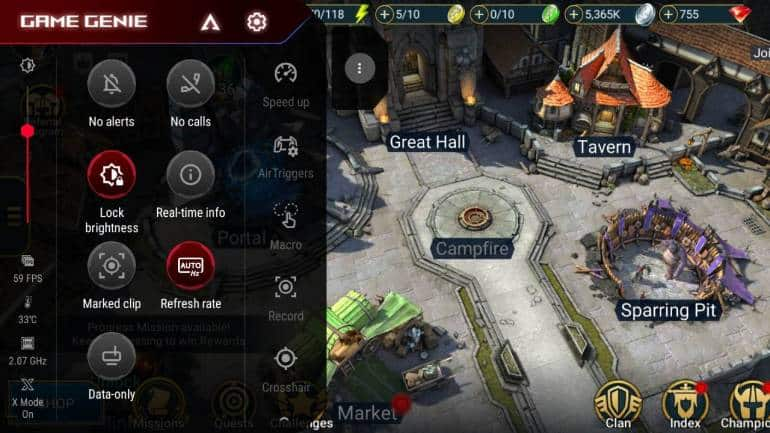 Another intuitive gaming feature on the ROG Phone 3 is the Game Genie. The Game Genie can be pulled up with a single swipe from the top right of the screen. It has a ton of features, showing you clock speeds, framerate, temperature, switch refresh rate, configure air triggers, access screen recording, start live streaming on Twitch or YouTube. The Game Genie is quite easy to use and can also be used to block calls, alerts or notifications. The Game Genie is just one in a litany of utile features that makes the gaming experience of the ROG Phone 3 second to none.
Battery
The ROG Phone 3 retains the massive 6,000 mAh battery from its predecessor. However, this time, Asus has included a 30W charging adapter in the box. This is easily the biggest battery we've seen on a flagship smartphone. However, unlike most flagships, the ROG Phone 3 does not support wireless charging. It takes a little over 90 minutes to go from 0 to 100 percent.
You are definitely going to get more than a day of average use on the ROG Phone 3. Although the high refresh rate and flagship chipset will take its toll on the battery, it will be nearly impossible to drain out the battery in one day. We're talking a good 9 to 12 hours of screen on-time with moderate use. 6 to 7 hours of screen on time is good for a flagship smartphone. The ROG Phone 3 can deliver slightly over six straight hours of continuous gaming.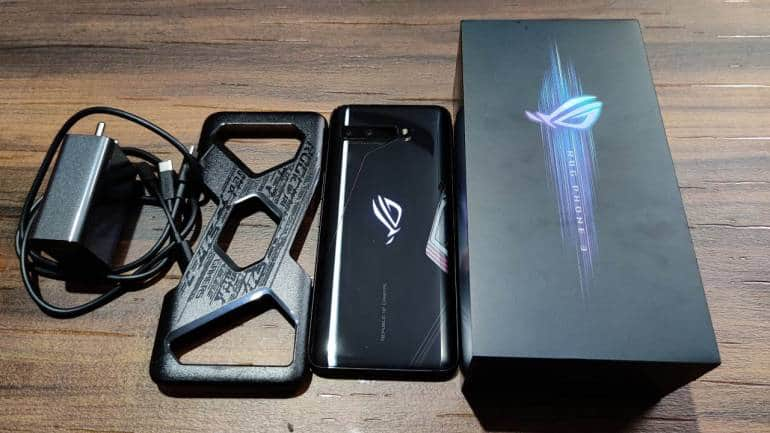 Verdict
The ROG Phone 3 is not a phone for everyone. It is a niche device tailor-made for an emerging mobile gaming market. Going by the spec sheet alone, the ROG Phone 3 is second to none. Add to that is a list of features that are tailored to delivering the best gaming experience on a smartphone. If you are a competitive mobile gamer, the ROG Phone 3 is the best phone you can buy right now.
Asus offers a gaming-centric design, best-in-class performance, audio, software, and battery life. The ROG Phone 2 had an amazing screen, but Asus still made improvements to deliver an even better panel on the ROG Phone 3. Lastly, the cameras have got much-needed improvements. The new camera setup is more than capable of going toe-to-toe with other phones in this price segment.
Asus is also well aware that users aren't concerned with having a separate phone for gaming and regular use. This is why the ROG Phone 3 attempts to bridge the gap between gaming performance and flagship experience. If you ignore the aesthetics and heft, the ROG Phone 3 is no different than any other smartphone under 50,000 rupees, apart from the fact that it is much faster and far better for gaming. Even if you aren't a mobile gamer, there is still a very compelling case to be made here.
First Published on Aug 6, 2020 01:11 pm