Placing limit orders can help a patient investor to buy or sell shares at a price she desires.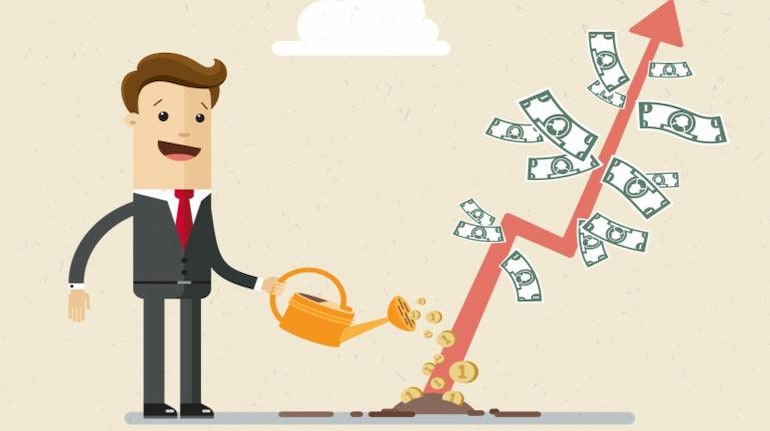 Since the beginning of 2018 to July, the share price of Tata Consultancy Services (TCS) shares remained flat. Very few stocks remained stable in the stormy market and TCS was one among them.
During the same period, benchmark indices climbed. Understandably, as an investor, you thought TCS will catch up soon with the rising Nifty. Let's say you wanted a piece of the action. You decided to buy a share on August 16 at a price of Rs 2,000. But say, you were keen to buy it at Rs 1,800, a 10 percent discount.
But the stock went on to rise to Rs 2,276 on October 1 and you waited patiently. On October 26, its price dropped to Rs 1,800 and reached your target. Would you have known, on precisely October 1, to jump in and buy it? Perhaps yes, but easier said than done.
Enter 'limit orders'. This is a mechanism where you get to buy a share at your chosen price in future, if stock's price isn't there already. The good part is that you can place your order and then forget about it.
Experts that Moneycontrol spoke to confirmed that an increased number of investors these days have been using 'limit orders'.
How does 'limit order' work?
In a 'limit order' system, you get to buy shares at a price that you like. Place an order whenever you like and your share broker's system buys the same for you when your stock reaches your price. It's like you write down a list of shares—and the price at which you want to buy them—in a shopping list.
While buying shares online, many individuals place market orders. It enables them to buy shares at a price prevailing at that moment. But when you have a price in mind, you can simply place buy order at that price.
If a particular share is trading at Rs 105 and you think the same will be available at Rs 101, then you can place a buy order accordingly. The limit order helps you buy or sell shares at prices you intend to. Limit orders have been around for years and well accepted by savvy investors.
Placing limit orders can help a patient investor to buy or sell shares at a price she desires.
Many individuals buy shares of small and mid-sized companies. These shares are less liquid as compared to their larger counterparts. Placing a market order can play havoc. You may end up buying at a much higher price than you intend to buy. In such circumstances, it is better to place a limit order clearly specifying the price.
You can also choose to mention the disclosed quantity. Many small-sized companies' shares are illiquid in nature and disclosing a fraction of quantity you intend to buy or sell can help you not distort the prevailing prices.
For example, in an illiquid name where a couple of thousand shares are traded in a day, if you intend to buy 500 shares at Rs 100 each and you mention the quantity 500 then the sellers may revise their offers up as you are a large buyer. But if you mention disclosed quantity at 60 or 70 then the buyers may not pre-empt your quantity. If you intend to key in disclosed quantity then the number can't be less than 10 percent of your total order quantity.
Using 'limit orders', you get to not only buy but also sell shares.
What's the cost?
The brokerage of buying shares through limit order is the same as what you'd pay when buying shares using a market order (buying shares at the prevailing price).
Can anything go wrong?
The trouble begins, when you have a price in mind, but do not know when the price will reach your desired level. Many times, large investors sell large quantities that result in some sort of flash sale. But by the time you key in order, other buyers make the most of low prices.
"Retail investors lack the time to monitor stock prices daily. Many times, the market would move up and stocks would have reached their desired price and then come down. Investors then would lose the opportunity to make money if they were not closely monitoring," says Ketan Karkhanis, Head - Retail Business Unit, ICICI Securities.
To avoid such a scenario, you can use 'good till cancelled' (GTC) orders. Some firms term it as 'valid till cancelled' orders.
Limit orders are primarily of two types: 'good till cancelled (GTC)' or 'good till the day' (GTD). A GTD order is one that is valid only for a specific day on which it was placed. At the end of the day, the stock exchange mechanism removes this order if it doesn't get executed by the end of that day.
Take the case of Tata Steel. On October 24, Tata Steel's share price was Rs 550. Say, you wished to buy it for Rs 500. You wait, but decide to place an order, anyway, to buy the stock at Rs 500. The stock though hits a high of Rs 610 on November 14. On December 10, your wish comes true when its share price hits Rs 500 and you get to buy it.
If you had chosen the GTC option while putting in your order to buy Tata Steel shares, you would have got its shares on December 10.
To overcome this, brokers allow you a place GTC order. If you choose this option while placing your order, then the broker offers to replace the order the following day if it is not executed on that day. This saves you from the pains of placing your order every day.
"There are many retail investors who do not track stock prices every day. But they want to buy or sell shares at a particular price. GTC order is the means to execute your trade as you want," says B Gopkumar, ED and CEO of Reliance Securities.
The GTC order is valid for a specific time, typically 30 days. Some brokers allow their clients to decide the time frame for which the order will remain valid. If your price does not come in that period, you have to place the order once again.
What should you do?
There are situations where individuals place a buy or sell order at a wider margin – say, buy at 20percent below the current price or sell at 20 percent above the current price. These orders remain in the system. And if you lose track of your orders and if they get triggered because of some development when you least expect them to, then you get a pleasant surprise.
But what if you had bought something else in the interim and had dropped the idea to buy your earlier stock? If you had forgotten to alert your broker, it would be too late; you are at risk of getting into a wrong trade.
The same holds true if you, first, intend to sell a share at a price higher than the prevailing market price. And then forget about it and worse, assume you don't want to sell. If the share price hits your target, it gets sold automatically.
GTC is like a double-edged sword. If used carefully, it can work to your advantage. "GTC orders are getting wider acceptance in retail investors, especially in last three-four years. Investors prefer using this facility in volatile phases, like one we are now," says Gopkumar.
First Published on Dec 26, 2018 09:49 am