Online stores, ecommerce platforms and tie-ups with delivery startsup, FMCG companies are changing the way they make their products available to consumers.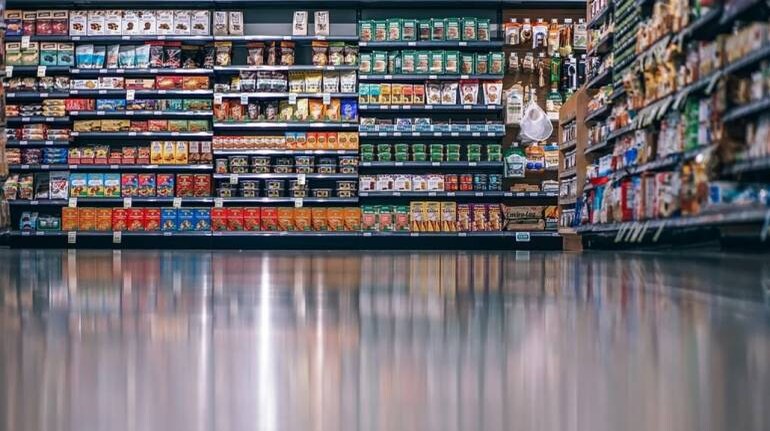 The coronavirus pandemic and lockdown have changed the way fast-moving consumer goods (FMCG) companies make their products available to consumers.
With the lockdown disrupting supply chains, these companies are revisiting their distribution strategy, with most firms taking the digital route and some planning to do away with distributors.
Early this month, Tata Consumer Products, one of the country's biggest FMCG firms, sent notices to Tata Tea and Tata Salt distributors, terminating their agreements, giving them a month to wind up the business.
"We have a lot of tie-ups to ensure that the online availability of Tata Consumer Products portfolio is widely available," chairman N Chandrasekaran told shareholders during the company's virtual annual general meeting in early July. 
Many tie-ups were done and more were in the works. "There is a Tata digital platform being launched later this year and Tata Consumer Products will be also available on the Tata product platforms," Chandrasekaran said.
Tata Consumer Products, formed by the merger of Tata Global Beverages and the food business of Tata Chemicals in 2019, is estimated to have about 40-50 distributors who supply goods to stockists and dealers. 
Other FMCG companies such as Marico, ITC, Godrej Consumer Products and HUL, too, are going digital in a big way as coronavirus outbreak forces millions of Indians to seek the safety of their homes.
Who is a distributor?
A distributor—also referred to as a dealer or a wholesale dealer— is the key link in a supply chain. A generally accepted definition of the distributor is a person or a firm that connects a manufacturer or a marketing company to retailers.
A distributor purchases in bulk from a manufacturer and re-distributes the product in smaller quantities among retailers, who then sell it to consumers.
The distributor takes orders from retailers and institutions and ensures timely delivery of products while maintaining a stock as a cushion against supply fluctuations.
It is through distribution channels that a product travels from manufacturers to consumers.
Why shun distributors?
Tata Consumer Products wants to be efficient and scale up business through digitisation, which will allow it to directly deal with stockists and dealers, eliminating the need for a distributor.
Companies such as Marico, HUL and Godrej Consumer Products are not planning to do away with distributors as of now but are strengthening their digital presence.
According to analysts, the distribution channel margin and expenses incurred in managing them form a substantial part of a company's marketing costs.
Lack of manpower and restrictions on the movement of people and goods during the lockdown have played havoc with supply chains. Wiser from the experience, FMCG companies are using the direct route to reach consumers even though restrictions are being eased.
"To reach consumers faster, FMCG companies are going to direct source such as digital. It also saves the cost of the middleman," said an FMCG analyst with a brokerage house on condition of anonymity.
Why go digital?
"We brought digital to the forefront to ensure business continuity, and liaise with our customers and partners across the country who were restricted by various degrees of the lockdown,"said Manish Anandani, Vice President – Customer Development & Professional, Johnson & Johnson Consumer Health India.
"Also, a conscious effort to pivot towards digital capabilities was made so that our customers and consumer connect does not drop. Looking ahead in times of the pandemic, to be able to execute an evolved Customer Strategy for the last mile delivery will remain a priority as always. Having added more customers and digital channels, exploring direct-to-consumer models, and introducing mobile-enabled capabilities to ramp up retailing, we expect these changes to build resilience in our supply chain moving forward. We aim to continue our agile ways of working to effectively respond to the various degrees of demand across segments," he added.
The outbreak has made consumers cautious and social distancing will be the new normal, say experts. They are increasingly taking the digital route for their daily needs, conserving cash and making payments.
According to a Deloitte Global Survey, Indian consumers prefer digital over physical modes for shopping. "The online channel remains the top choice as consumers intend to use it to procure products ( essentials as well as select discretionary)," the report said.
Consumers prefer online shopping for everyday essentials such as groceries (55 percent) household (49 percent) and medicines (44 percent).
"COVID-19 has shifted the focus of Indian consumers towards an online digital experience even as organisations are redefining their business operations to make the last-mile delivery seamless and by ensuring safety and hygiene to meet new expectations of consumers," Porus Doctor, Partner and Leader, Consumer Industry, Deloitte India, said.
Consumer-facing companies were adopting automation to better manage their stocks by reducing congestion in stores and restocking efficiently, he said.
"Using online channels, consumer expectations for seamless shopping experience are poised to grow and companies are fast catching up with this eventuality," Doctor added.
Why the tie-ups?
Tata Consumer Products has strengthened its direct distribution model by partnering with food-delivery startup Zomato and pizza chain Domino's Pizza. 
In April, the company said its distributors would list as marketplace sellers on Flipkart. 
The partnership allows consumers to buy combo packs of essentials such as beverages (Tata Tea and coffee) and food items (Tata Sampann range of spices, pulses, and nutri mixes) offered by Tata Consumer Products on the ecommerce platform.
FMCG companies are faced with a peculiar problem. There has been a surge in demand for essentials due to the lockdown but distribution and transporting of goods have been hit hard.
Not just Tata Consumer, other companies, too, have bolstered their online presence, especially for delivering essentials.
Marico Ltd has partnered rival online food-delivery firms Swiggy and Zomato to launch Saffola Store.
Market experts say these tie-ups are a win-win for both sides. For instance, Zomato and Swigggy, which have seen food orders drop during the outbreak, can put their delivery fleet to a better use and Marico gets its good delivered at customers' doorsteps.
Kolkata-based ITC tapped a range of distribution channels to ensure supply of essential goods and hygiene products to its consumers during the lockdown.
While announcing its results, the FMCG major said it had come up with new delivery models. It had launched a website, ITC Store, and also ITC on Wheels to take products directly to housing complexes.
The company has also joined hands with Domino's, Zomato and direct-selling company Amway for home delivering a range of food products and beverages (Aashirvaad, Yippee! and Sunfeast B Natural), and hygiene and personal care products that it sells under Savlon and Fiama brands.
Packaged consumer goods company, Dabur, too, has tied up with Swiggy and hyperlocal delivery startup Dunzo. Emami has partnered Swiggy and Zomato.
Coroanvirus is redefining consumption and consumer behaviour and FMCG companies have to be tuned in to these changes.
According to a Nielsen report, the contribution of e-commerce to FMCG sales in India is at 2 percent and is expected to grow to 5 percent by 2022.
It is for this 5 percent and more that FMCG companies are going digital as well as hyperlocal.  
First Published on Jul 28, 2020 07:20 pm