While COVID-19 cases being reported on a daily basis continue to rise, people can significantly reduce chances of getting infected by taking simple precautions.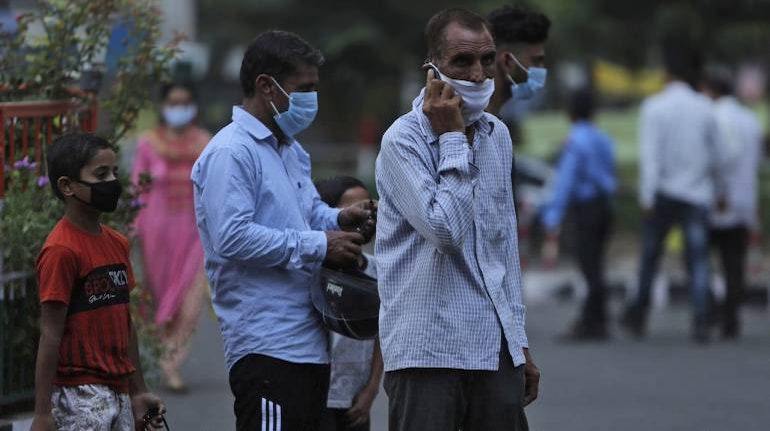 Nearly five months after the World Health Organization (WHO) categorised the outbreak of the novel coronavirus as a 'pandemic', the count of people infected by COVID-19 globally stands at 1.8 crore. The death toll from COVID-19, the disease by the virus, stands at over 7 lakh across the world as people stick to COVID-19 prevention measures.
India has registered over 19 lakh COVID-19 cases, including 39,795 deaths. While some states have shown clear signs of recovery, others are beginning to register a rise in cases being reported on a daily basis.
Yet, people can significantly reduce the chances of getting infected by taking simple precautions.
Here's how to reduce chances of getting infected by COVID-19:
COVID-19 Vaccine
Frequently Asked Questions
View more
How does a vaccine work?
A vaccine works by mimicking a natural infection. A vaccine not only induces immune response to protect people from any future COVID-19 infection, but also helps quickly build herd immunity to put an end to the pandemic. Herd immunity occurs when a sufficient percentage of a population becomes immune to a disease, making the spread of disease from person to person unlikely. The good news is that SARS-CoV-2 virus has been fairly stable, which increases the viability of a vaccine.
How many types of vaccines are there?
There are broadly four types of vaccine — one, a vaccine based on the whole virus (this could be either inactivated, or an attenuated [weakened] virus vaccine); two, a non-replicating viral vector vaccine that uses a benign virus as vector that carries the antigen of SARS-CoV; three, nucleic-acid vaccines that have genetic material like DNA and RNA of antigens like spike protein given to a person, helping human cells decode genetic material and produce the vaccine; and four, protein subunit vaccine wherein the recombinant proteins of SARS-COV-2 along with an adjuvant (booster) is given as a vaccine.
What does it take to develop a vaccine of this kind?
Vaccine development is a long, complex process. Unlike drugs that are given to people with a diseased, vaccines are given to healthy people and also vulnerable sections such as children, pregnant women and the elderly. So rigorous tests are compulsory. History says that the fastest time it took to develop a vaccine is five years, but it usually takes double or sometimes triple that time.
View more
Show
> Regularly and thoroughly clean your hands with an alcohol-based hand rub or sanitiser or wash them with soap and water. This would kill viruses that may be on your hands.
> Maintain at least 2 metre (around six feet) distance between yourself and others. This is because, when someone coughs, sneezes or speaks they spray small liquid droplets (aerosols) from their nose or mouth which may contain the COVID-19 virus. If you are too close, you can breathe in the droplets, including the virus if the person has been infected.
> Avoid touching your mouth, nose and eyes. Your hands touch many surfaces and can pick up viruses. Thus, once contaminated, hands can transfer the virus to your mouth, nose or eyes from where the virus can enter your body and infect you.
> Avoid going to crowded places.
> If you develop symptoms such as cough, headache and mild fever, which are linked to the COVID-19 infection, stay home and self-isolate until you recover. Contact a doctor or seek formal medical advice. Check the state-wise helpline numbers here.
> Wear a face mask while leaving your house.
Check how to make a mask at home | #MakeYourOwnMask: A Network18 Initiative
Source: World Health Organization and India's Ministry of Health and Family Welfare.
Click here for Moneycontrol's full coverage of the novel coronavirus pandemic
First Published on Aug 6, 2020 09:20 am