Investors closer to retirement shouldn't invest in this scheme for tax-saving purpose.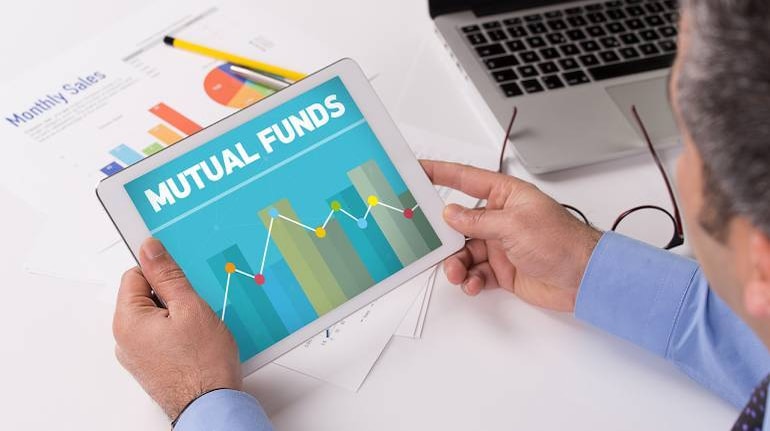 While income tax saving is top priority among people while planning their finances, it is also important to understand that investments made for saving tax help to build wealth and achieve long-term goals of a family. So, whichever tax bracket you fall under, it is strongly recommended by the financial experts to plan your tax-saving investments effectively during the year instead of making it a last minute activity.
An efficient way to do the same could be investing in one of the oldest ELSS fund i.e. Aditya Birla Sun Life Tax Relief 96. It has a track record of more than 20 years and it has tested various investment cycles. Also, it is one of the best performing ELSS schemes in the category.
So, let's study Aditya Birla Sun Life Tax Relief 96 mutual fund scheme.
About the scheme

Aditya Birla Sun Life Tax Relief 96 was launched on March 29, 1996. The AUM of the scheme as on October 31, 2018 is Rs 6,480 crore. It is an open-ended ELSS that provides an opportunity to save tax while growing your money through equity investments.
The objective of the scheme is long-term growth of capital through a portfolio with a target allocation of 80% equity, 20% debt and money market securities.
Anil Rego, Founder and CEO, Right Horizons said, "This scheme follows an aggressive multi-cap approach and delivered positive return in different time frames. It has given 24.47% return since its launch."
The investment philosophy of the fund is to invest in quality companies. Quality orientation involves selecting companies run by professional managements which have strong promoters, adhere to corporate governance, spend sizeable amount of revenue on research and development, predictability of earnings, and companies which have strong moats. While investing fund manager avoids investing in companies stock that have excessive business uncertainty.
How 3-year lock in plays an important role on the investment style of ELSS fund?
The fund is ideal for individuals who are investing in equities for the first time with the twin objective of tax savings as well as capital appreciation. The 3-year lock-in helps in taking medium to long term view on stocks of emerging quality companies and enables fund manager to invest in quality companies quite early.
However, equity markets can be quite volatile in the short term while it may take a longer time for the investment thesis to play out. In case of equity investments, investors should ideally keep a minimum 3-5 year horizon and the lock-in of 3 years ensures that investors do not get swayed by short-term volatility.
Fund Manager

This scheme is managed by Ajay Garg who has worked at Aditya Birla since 2003 and has vast experience of managing funds. He has been managing this scheme since 1st October, 2006. The other schemes managed by him are Aditya Birla Sun Life Index Fund, Aditya Birla Sun Life MNC Fund and Aditya Birla Sun Life Dual Advantage Fund - Series I.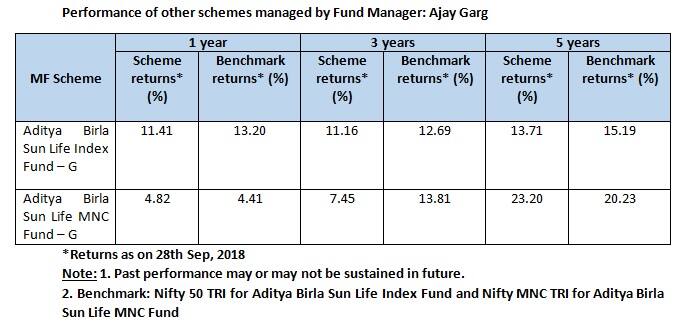 Portfolio composition

This scheme is a well-diversified, multi-cap fund with representation from all major sectors which includes automobiles, consumer discretionary, FMCG, financial services, industrial and capital goods, pharmaceutical and agrochemicals. The investment philosophy is bottom-up strategy, seeking quality stocks with predictable earnings.
The fund has higher allocation to mid-cap stocks which consist of 47% per cent (approx.) and balance spread across large cap 43% (approx.) and small cap 10% (approx.).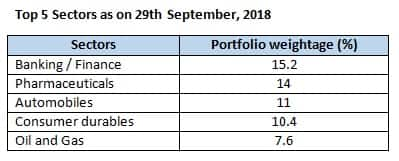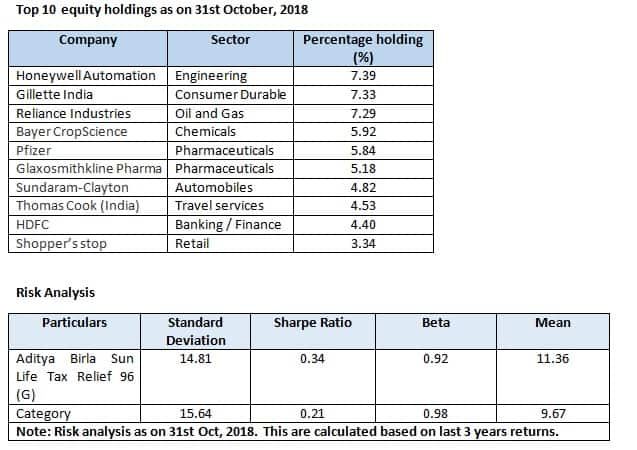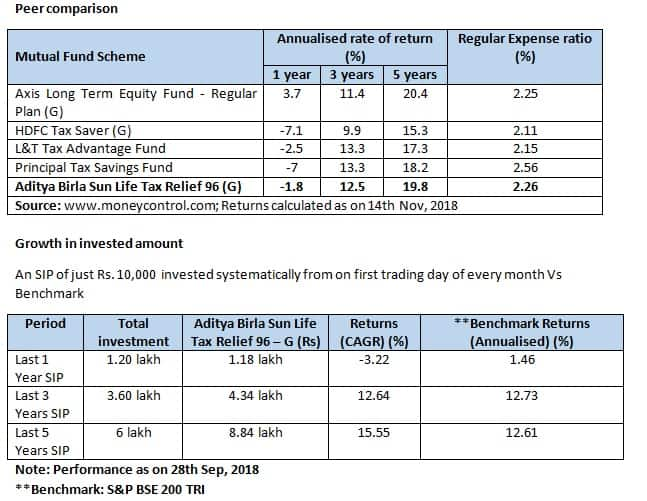 Expert take
Rego said, "This fund has high proportion to midcap and small cap stocks which increases the risk of overall portfolio for investors. So, this fund is suitable for investors who has just started their career and they are at early age of tax planning." Investors closer to retirement shouldn't invest in this scheme for tax saving purpose.
He pointed out, in the past this fund had struggled to beat its benchmark and category average i.e. in the year 2010 and 2011 because of higher allocation to non performing sectors which has changed their after and now it's in top quartile of ELSS category.

Follow @thanawala_hiral
First Published on Nov 19, 2018 01:13 pm