As trade volumes grow rapidly coupled with the entry of tech-savvy Gen-Z traders, algo trading will grow many folds particularly in developing markets like India.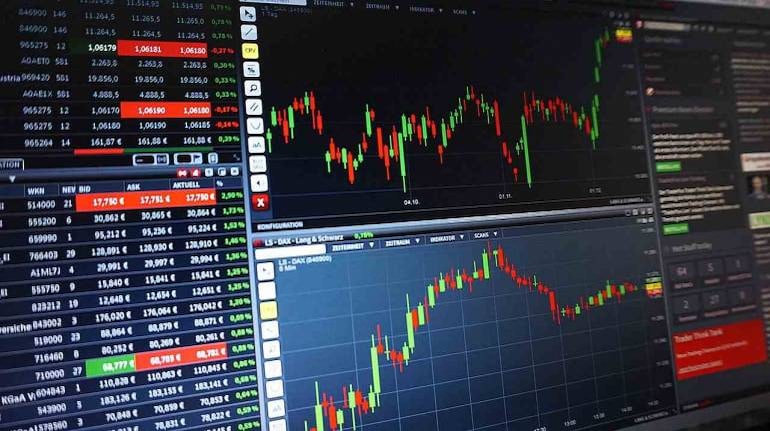 Kusal Kansara, CMT
Algorithmic (hereafter referred to as Algo) Trading is simply defined as the use of a computer program consisting of pre-defined instruction sets to execute trading decisions.
The current market situation has again brought algo trading under the limelight. When an index like Nifty moves close to 1000+ points in a day, manual (discretionary) traders can lose their wit.
The primary benefit of Algo trading is that it can execute a large number of trades within seconds with negligible human intervention. The average reaction time of a human is about 215 ms which is ¼ th of a second, according to a study.
A highly sophisticated algorithm can execute thousands of trades within seconds and without human intervention, and hence a large number of market participants are migrating towards Algo trading.
There is a general misconception that algo trading leads to price disruption and heightened volatility. In fact, research has proved that algo trading provides liquidity, thereby reducing the order imbalance as well as the bid/ask spread which in turn reduces the transaction cost.
All these factors contribute significantly to keep volatility under check.
Let me elaborate on the above points: Consider 26th March 2020, a highly volatile day when Bank Nifty had a range of almost 10 percent from day's low, with India VIX showing a similar move.
Attached below is a 1-min chart for bank nifty futures for the same day. Plotted on the chart are trades done for the day by one of our algo strategies.
The system changed the view four times in a day, with the average trade duration being 16 minutes, while the maximum holding duration was 38 minutes and the minimum being 2 minutes.

The best trade netted 1,179 option points and lasted a mere 16 minutes. Consider a day like this and trading multiple securities.For a discretionary trader, this is virtually impossible as it means too much of information processing and decision making within an ultra-short duration of time.
One of the key advantages of algo trading is order management systems (OMS). Intraday, when the market moves quickly in one direction (as they have done in the last few weeks) into uncharted territory, deep out of the money options become in the money very quickly.
These new in the money strikes generally have very low or next to nil liquidity. This is where OMS comes into play, wherein larger orders are executed by slicing them into multiple smaller orders thereby avoiding a price shock.
A highly sophisticated execution algorithm can determine the depth of the market, slice the orders timewise and pricewise to get the best possible fill and fire multiple orders to exchange within a second or two. This clearly reduces extreme price movement and provides price stability.
Over the last two decades, trade participation in global financial markets have risen multiple folds mainly due to tremendous development in technology.
We have seen how, participation and thereby liquidity has increased rapidly in NSE in last few years. The introduction of weekly expiries has also encouraged new participation.
Algo trading contributes to more than 50% of volumes in major global exchanges. As trade volumes grow rapidly coupled with the entry of tech-savvy Gen-Z traders, algo trading will grow many folds particularly in developing markets like India.
(The author is India Head-Algo Trading at Curl Analytics)
Disclaimer: The views and investment tips expressed by investment experts on Moneycontrol.com are their own and not that of the website or its management. Moneycontrol.com advises users to check with certified experts before taking any investment decisions.
First Published on Apr 7, 2020 11:41 am