While payment banks, driven by mobile connections and technology, will extend the liabilities side of the business by making banking accessible to everyone, small finance banks will enable more focused lending to small businesses and borrowers, thus extending the assets base of the banking system.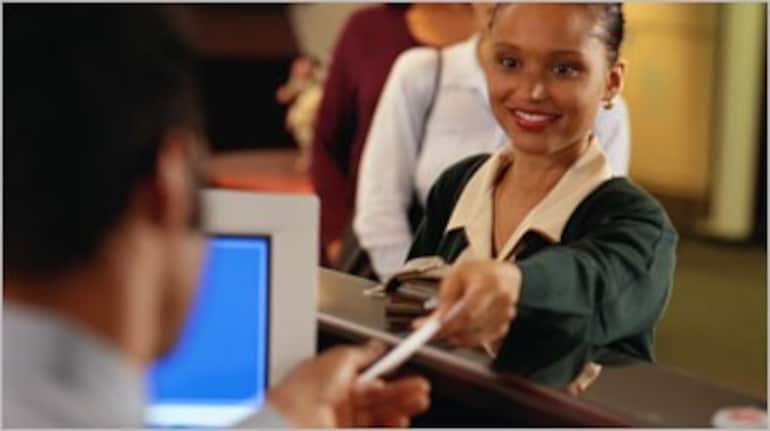 R Jagannathan
Firstpost.com
With the announcement of the grant of "in-principle" approvals to 10 "small finance banks" on 16 September, the Reserve Bank of India (RBI) has kicked off its second leg of transformative changes in the banking system. The first leg consisted of the approvals given to 11 "payments banks", banks which will focus on raising deposits and invest only in government paper.
Nothing will be the same anymore: the old oligopoly of the big banks will be under threat from the new challengers; banking services will become accessible to nearly all potential customers, rich or poor; costs for customers will come down, and service quality should improve with time as the competitive landscape changes dramatically with the entry of scores of differentiated banks.
Between them, payment and small finance banks will launch a pincer attack on the cosy, oligopolistic banking system. While payment banks, driven by mobile connections and technology, will extend the liabilities side of the business by making banking accessible to everyone, small finance banks will enable more focused lending to small businesses and borrowers, thus extending the assets base of the banking system. Small depositors and borrowers are currently poorly served by the banking system, and they are also charged much higher interest rates. Put another way, payments banks will try to wean away the cheapest deposits of banks, while small banks will target the highest interest-paying borrowers when they expand across the country.

To be sure, there has been some carping about how the initial lot of payment and small bank licensees have been chosen by the Reserve Bank (as this article argues), but the larger picture is that this may not matter. For the central banks' intention is to make payment and small finance bank licences available on tap to anyone who is eligible after assessing how the initial set of licensees perform. Cautious as always, the RBI is probably doing the right thing by hastening slowly.

Of the two sets of new, differentiated banks, payment banks are probably going to do more in the initial stages (read why here), since they can dramatically increase the reach of banking by using mobile-based technology. And the biggest players in this game are all well-funded and credible. Among the initial licensees are the Aditya Birla Group, Airtel, Vodafone, Reliance (owner of Network18, which publishes Firstpost), India Post (the country's postal service), billionaire Dilip Shangvi (owner of Sun Pharma, India's largest pharma company) and PayTM, the e-wallet company.

Consider the numbers: Airtel has 230 million customers, Vodafone 185 million and Idea 162 million. That's over 577 million potential payment bank customers between just three future payment banks. India Post, with over 1.5 lakh post offices, many in semi-urban and rural areas, can serve several hundred million customers from its branches. PayTM already has 25 million e-wallet customers, who are all potential targets for its payment bank.
Together, and not even counting future entrants, the 11 payment banks can easily double the base of banking customers. Currently, India has over 1.2 billion bank accounts – almost equal to the size of its population – but this picture is distorted by the multiple accounts that individuals and companies may hold in urban areas. There are large gaps in banking coverage not only in rural areas, but in the cash economy of urban areas.
For bank customers, despite the availability of multiple options in terms of banks (public sector, private sector, cooperatives, etc), competition is still limited due to one fundamental factor: opening and changing bank accounts is such a hassle, especially with the new KYC (know your customer) norms, that few people change banks even if service is poor and charges and fees high. Inertia rules banking, and this benefits the incumbents.
This is exactly what payment banks could change by offering a new value proposition. They will not only offer more interest on savings deposits, but also seamless payment options through mobiles. To be sure, this option exists for regular banking customers already, but most customers also prefer to use mobile e-wallets for everday payments on utility bills, taxi services, and small ticket e-commerce purchases. They do this by loading e-wallets with money shifted from bank accounts even though payments can also be made through credit and debit cards.
With the entry of payment banks, this process of shifting money from bank accounts to wallets will become truly seamless, and thus it is extremely possible that many customers may open payment bank accounts in addition to their regular bank accounts. They may segregate small-ticket payments from other bank payments by holding separate accounts. This is a key value proposition.
On the other side, the business of lending to small customers – the most profitable part of commercial banking – will get a boost once small payment banks enter the picture. Small banks have to give 75 percent of their advances to the priority sector, and 50 percent of the total loan portfolio must go to borrowal accounts of under Rs 25 lakh. One can see many micro and small businesses being better served by small banks, not to speak of urban borrowers for small home loans and cars. The mainstream banks currently fleece small companies by charging them high interest rates, possibly due to the higher risk of delinquency, but also because they know borrowers have nowhere else to go. This lending monopoly will end when small banks enter the picture.
Both small banks and payment banks could, conceivably, get permissions to become regular universal banks. But they would then lose some of their USPs. Their strength will be their differentiation and low, tech-supported cost base.
One can only speculate on whether Bandhan Bank, a former microfinance institution which recently started operations as a universal bank, would have opted for a small bank licence if this had been available two years ago. As a big lender to small borrowers, Bandhan needed a deposit base to grow its lending business, and a small bank licence with lower overheads would probably have served its objectives better. Now it has had to take a huge leap from NBFC to big bank in one go.
The writer is editor-in-chief, digital and publishing, Network18 Group.
First Published on Sep 19, 2015 12:25 pm