Due to lack of availability of food and other amenities, most drivers have parked the trucks on highways.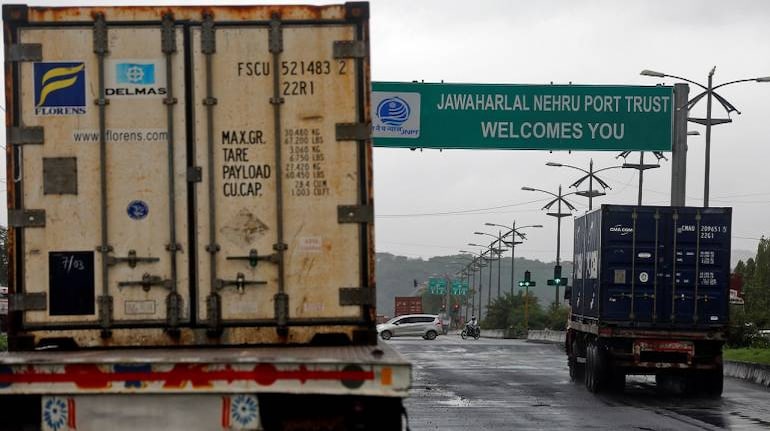 Despite government directives to ensure smooth transportation of goods, more than 5,00,000 trucks are stranded at highways and inter-state borders.
While the government has allowed plying of trucks carrying non-essential commodities, the directives have not reached the regulators on-ground.
"There have been several cases where there have been FIRs against vehicles carrying non-essential commodities to Delhi. Although the government has allowed the trucks without discrimination, the sudden shutdown has led to non-receipt of goods even at the warehouses. More than 5,00,000 trucks are stranded. There is no labour to offload the goods," said Naveen Kumar Gupta, Secretary General, All India Motor Transport Congress.
As migrant labourers have gone to their native places, manpower is not available for loading and unloading of goods. According to Gupta, traders are not taking delivery as godowns, factories and warehouses are closed. Further, they may be facing financing issues as 90 percent of transactions are cash-based.
COVID-19 Vaccine
Frequently Asked Questions
View more
How does a vaccine work?
A vaccine works by mimicking a natural infection. A vaccine not only induces immune response to protect people from any future COVID-19 infection, but also helps quickly build herd immunity to put an end to the pandemic. Herd immunity occurs when a sufficient percentage of a population becomes immune to a disease, making the spread of disease from person to person unlikely. The good news is that SARS-CoV-2 virus has been fairly stable, which increases the viability of a vaccine.
How many types of vaccines are there?
There are broadly four types of vaccine — one, a vaccine based on the whole virus (this could be either inactivated, or an attenuated [weakened] virus vaccine); two, a non-replicating viral vector vaccine that uses a benign virus as vector that carries the antigen of SARS-CoV; three, nucleic-acid vaccines that have genetic material like DNA and RNA of antigens like spike protein given to a person, helping human cells decode genetic material and produce the vaccine; and four, protein subunit vaccine wherein the recombinant proteins of SARS-COV-2 along with an adjuvant (booster) is given as a vaccine.
What does it take to develop a vaccine of this kind?
Vaccine development is a long, complex process. Unlike drugs that are given to people with a diseased, vaccines are given to healthy people and also vulnerable sections such as children, pregnant women and the elderly. So rigorous tests are compulsory. History says that the fastest time it took to develop a vaccine is five years, but it usually takes double or sometimes triple that time.
View more
Show
Since the announcement of the shutdown on March 24, several trucks have been stranded on highways. Due to lack of availability of food and other amenities, most drivers have parked the trucks on highways.
Out of  5.2 million trucks in India, only one third of the fleet is working, according to the Indian Foundation of Transport Research and Training (IFTRT).
Track this blog for latest updates on coronavirus outbreak
"Truck drivers are now demanding 50-60 percent higher wages, which may result in higher cost of logistics for essential items," said SP Singh, fellow at IFTRT.
In the wake of the recent crisis, these operators lack the money for upfront payment of diesel, establishment and drivers.
With the approaching of harvest of rabi crops, the government is yet to demarcate a clear cut plan to handle the logistics to take the produce from the supply centres to the mandi centres.
Singh said there is an urgent need for a logistics plan as there is an expected bumper crop of 2,65,000 metric tonnes this year.
Follow our full coverage here
First Published on Apr 2, 2020 10:00 pm