Two IIT Bombay alumni startups have jointly developed a UVC lamp-based sanitisation box prototype for essentials. This could be priced between Rs 1,000-1,500.

The coronavirus (COVID-19) outbreak has led to a concern about infection spread from essential goods like vegetables, packed food and milk, fruits, cash notes. To deal with this problem, two Indian Institute of Technology (IIT) Bombay alumni startups have developed a prototype that attempts to kill virus using Ultraviolet C (UVC) lights.
This prototype has been developed by GTarang Energy Solutions and Manastu Space Technologies.
In an interaction with Moneycontrol, Ratnesh Mishra, co-founder of GTarang Energy Solutions, said that the cost of the device could be in gteh range of Rs 1,000- Rs 1,500.
"We are looking looking for partnerships in manufacturing and distribution. We would also want to do more trials of the product with the local governments," he said.
COVID-19 Vaccine
Frequently Asked Questions
View more
How does a vaccine work?
A vaccine works by mimicking a natural infection. A vaccine not only induces immune response to protect people from any future COVID-19 infection, but also helps quickly build herd immunity to put an end to the pandemic. Herd immunity occurs when a sufficient percentage of a population becomes immune to a disease, making the spread of disease from person to person unlikely. The good news is that SARS-CoV-2 virus has been fairly stable, which increases the viability of a vaccine.
How many types of vaccines are there?
There are broadly four types of vaccine — one, a vaccine based on the whole virus (this could be either inactivated, or an attenuated [weakened] virus vaccine); two, a non-replicating viral vector vaccine that uses a benign virus as vector that carries the antigen of SARS-CoV; three, nucleic-acid vaccines that have genetic material like DNA and RNA of antigens like spike protein given to a person, helping human cells decode genetic material and produce the vaccine; and four, protein subunit vaccine wherein the recombinant proteins of SARS-COV-2 along with an adjuvant (booster) is given as a vaccine.
What does it take to develop a vaccine of this kind?
Vaccine development is a long, complex process. Unlike drugs that are given to people with a diseased, vaccines are given to healthy people and also vulnerable sections such as children, pregnant women and the elderly. So rigorous tests are compulsory. History says that the fastest time it took to develop a vaccine is five years, but it usually takes double or sometimes triple that time.
View more
Show
Among the target audience will be households, shopkeepers and delivery firms. Mishra added that the biggest focus segment will be households across the country.
Studies suggest that COVID-19 may persist on surfaces for a few hours or up to several days. This may vary under different conditions depending on the type of surface, temperature or humidity of the environment.
The prototype created by these startups can also be used on items like keys, mobile phone, wallet and cash notes.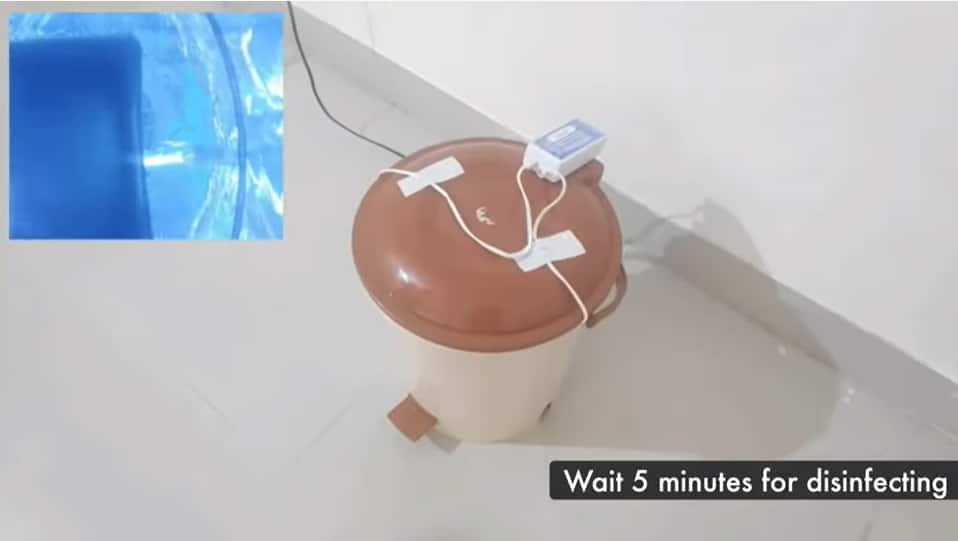 Mishra explained that it is the UVC lights that are effective in killing viruses. He added that countries like China are already using UVC lights for disinfecting surfaces especially in sensitive places like hospitals.
Also Read: Live updates about COVID-19 pandemic in India
UVC is a short wavelength ultraviolet rays that uses heat to break apart DNA so that the virus is neutralised. In the prototype developed, it takes five minutes to disinfect the product. Once the light changes from red to green, the product can be taken out of the box.
The prototype has an automatic sensor to avoid human exposure to UVC. This is because UVC lights are supposed to be harmful to human skin and eyes.
Follow our full coverage of the coronavirus pandemic here.
First Published on Apr 13, 2020 05:29 pm