Cars rental startup Revv plans to introduce a subscription based car rental model that will allow users to own a car without the liability of maintaining it for just Rs 25,000 per month.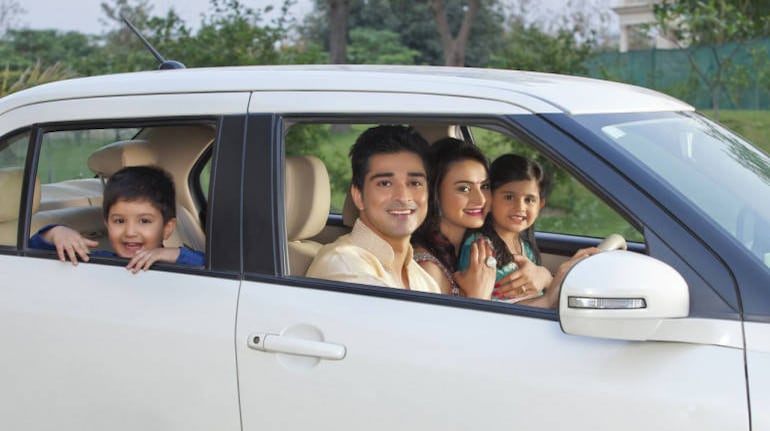 Car rentals startup Revv is planning to launch a subscription model for renting cars, a first in the industry that will allow users to rent cars for just Rs 25,000 a month.
With this subscription plan starting at Rs 25,000 per month, Revv will provide a user with a car at their disposal 24x7 for as long as they want, at any given instance.
Revv will also allow subscribed users to change the car model up to 12 times in a year between 12 car models currently available – including Maruti Ciaz, Mahindra XUV, Hyundai i10, Honda Amaze, and Ford Ecosport.
The company will take care of the car maintenance, give roadside assistance, and annual insurance.
The aim, says Revv co-founder Anupam Agarwal, is to replace car ownership altogether.
"Private car ownership is inefficient. First, it could be lying idle most of the time. Second, even if you own a car it's no guarantee that you will drive it to a holiday in the mountains," he adds.
Funded with USD 9 million from investors such as Edelweiss and Mahindra Finance, the startup has increased its car fleet from 25 to 500 cars within two years of its existence.
The company is aiming to offset the leadership position of Zoomcar, which has a fleet of over 3,000 cars, in next three years.
The company might include door delivery of cars with the new subscription plan.
While Revv charges a mandatory fee of Rs 300 for car home delivery and pick-up, it offers the service on all bookings, be it for an hour. On the other hand, Zoomcar's home delivery is optional and dependent on the availability of drivers.
Solving the one-way trip problem
The company started in 2015 when ex-McKinsey executives Anupam Agarwal and Karan Jain quit their jobs to start a car rentals business.
Zoomcar already had a first mover advantage as it started in 2013. Competing in the space also required sophisticated logistics and management expertise of high-value asset like cars.
Other startups – JustRide and Myles - had also adopted the Zoomcar model, with minor tweaks in pricing. Currently, its pricing is inclusive of fuel, while Myles expects users to pay for it over and above the actual charges.
Explainer: Why are Indian Startups Stumbling?

But Revv did manage to innovate at one very crucial level - one-way trips. There is no player in India that allows you to travel outstation and drop the car at a parking space there.
"I used to rent cars for everything. The need to book a round trip was always a sore point for me. I know many others who would be travelling somewhere for say five days. They couldn't rent a car because it mandates a round trip," says Anupam.
Revv needed to do things differently to stand out in a space that already had more than four players vying for attention.
It clearly highlighted the need to introduce home pick-up and delivery services.
Revv, when launched in 2015, also introduced a pricing plan that doesn't count the distance covered.
"When I rent a car, I hate to look at the kilometres. If that constraint is not there, a rented car more-or-less behaves like a privately owned car," says Anupam says.
Zoomcar had introduced such a plan, in select cities, back in 2014.
The company wants to create an experience for users that will resemble owning a car. The unlimited kilometers plan was a step towards realising that aim. Revv's subscription model is also a move in that direction.
Following the hyperlocal model in car rentals
Revv has rejigged the entire hyperlocal parking model that is prevalent today.
In a hyperlocal model, companies have designated parking spaces in every locality - in a vacant plot or at a nearby mall — where the cars are stationed.
Each parking space will have a certain number of cars that caters to that specific locality.
A Zoomcar executive explains that this inventory model makes one-way trips impossible.
"We can't offer one-way trips because it will create an inventory imbalance. It could happen that a parking spot in Bangalore is left with no cars, as they have been transported to another location on a one-way trip," Zoomcar's Paritosh says.
So how does Revv do it? "We designate one driver for every 5 cars. That one driver can manage 3 deliveries and 3 pickups in a day. It's better than food delivery guys where one person can deliver 2-3 packets a day," Agarwal says.
To make this viable, they equip their delivery executives with a foldable electric scooter that fits in the boot of every car and becomes a cost-effective, quick and environment-friendly way of getting back to the parking hubs.
The technology backing Revv's delivery system is designed to manage these deliveries and pickups according to peak times and lean times.
Sometimes, when the system records too many deliveries in a single slot, it will automatically prepone a few deliveries.
"We obviously check with our users if they are ok with taking the delivery a night or a day before. Because it doesn't matter where the car is parked as long as the user gets their car," says Anupam.
This reduces the company's need to acquire a parking space in every locality.
The technology is powered by at least three algorithms developed in-house. Apart from managing the deliveries and pickups, it also measures its own performance, manages the inventory, pricing plans, and analyses how much of the fleet is available at a given time.
The algorithm also slots availability according to probable demand for long and short trips.
Today, it manages over 5,000 bookings a month, with over 30,000-40,000 users. About 50 percent of these are repeat customers, claims Anupam.
durba.ghosh@nw18.com
Clarification: An earlier version of this article mentioned that Revv is planning to launch its annual subscription model for Rs 30,000 and that the company is building a war chest for operational purposes which was based on an interview with our reporter.
The company said that it had updated its plans and will now offer the subscription at Rs 25,000 monthly, instead of a Rs 30,000 annual subscription, as told to Moneycontrol, earlier. Revv has also clarified that it's not "in the process of raising any funds".


Moneycontrol Ready Reckoner
Now that
payment deadlines have been relaxed
due to COVID-19, the Moneycontrol Ready Reckoner will help keep your date with insurance premiums, tax-saving investments and EMIs, among others.
First Published on May 15, 2017 06:35 pm