CEO Balachander Sekhar says the role of an agent is crucial to reach out to remote areas.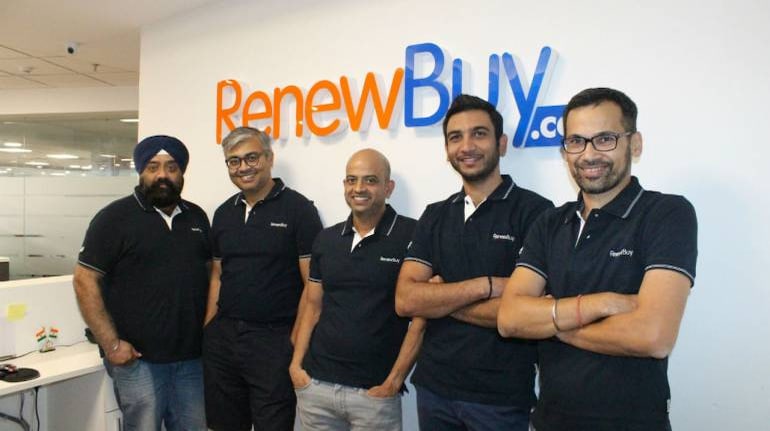 Gurugram-based online insurance comparison platform RenewBuy's website boasts of a strong backend technology integration with leading insurance companies. But talk to its Chief Executive Officer Balachander Sekhar and the importance of distribution and the role of the agent come out as equal heroes in the company's script.
"It is not brand but distribution that is important to reach remote areas. It is also not possible through branches but technology. We need 1 crore agents," Sekhar, an IIT Bombay and IIM Calcutta alumnus, told Moneycontrol.
The company is now present in almost 30 cities with its network of 13,500 agents spread to 200 towns. It has more than 500,000 policyholders. The company has set ambitious targets for itself as it adds 1,000 new agents on its platform every month, RenewBuy hopes to have 20,000 agents by March 2019 and 50,000 by 2020.
Launched in October 2015 and led by a team of five promoters, the company has 600 staff with regional offices in Kolkata, Lucknow and Mumbai.
"The whole idea is to take insurance to the last Indian. The agent benefited the most in our architecture. They are helped once they secure the licence of the company and come on board. We aim to provide livelihood to 150,000 agents by 2022," he said.
Not just the process of providing insurance to the customer but the exercise of bringing the agent on-board is also online and app-driven. The training provided to the agent comes in handy here.
"RenewBuy Smart Digital agent can offer policies from 8-10 different companies as compared to the tied agents who offer the policy from one particular company. These agents can offer instant quotes from different companies through RenewBuy Partner app. The RenewBuy agents have the option of issuing the policy on the spot which gets delivered to the customer's email ID even in case of scenarios like lapsed motor insurance policy, Sekhar said.
He blames the multinational companies and their complicated products for the slow growth of the industry. "A villager isn't concerned with a diabetes policy. He wants a simple product," he said.
The company clocked Rs 100 crore as revenues (premium) in FY18 and looks to end the ongoing year with Rs 350 crore and has a target of hitting the Rs 1,000-crore mark in FY20.
"By 2022, we are targeting Rs 5,000 crore in premium and an initial public offering," Sekhar, accompanied by Chief Marketing Officer Devesh Joshi, said. The company is looking to raise Rs 200 crore in next round of funding, having raised Rs 55 crore in Series B from private equity company Amicus Capital.
Sekhar is confident of his offerings of convenience, trust and pricing to insure all those targets.
First Published on Sep 24, 2018 11:55 am