The company says its channelling resources to meet the growing demand for essential supplies.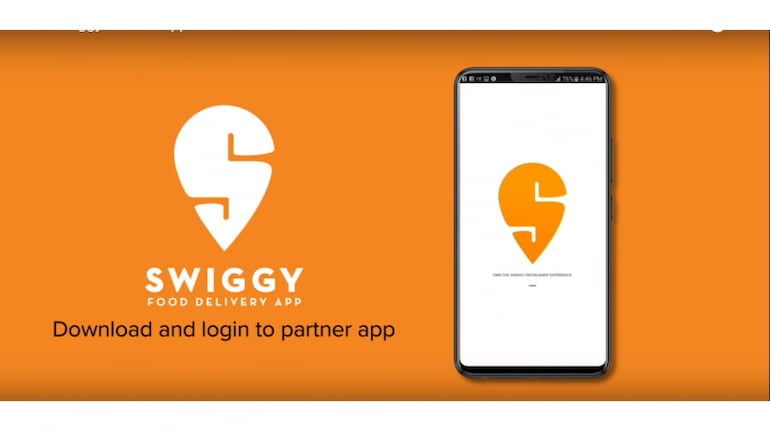 Swiggy has suspended its single-serve meal offering POP, a popular choice of office-goers and students, as the online food-delivery startup pushes for grocery and other on-demand deliveries to shore up business hit by the coronavirus outbreak.
Launched in 2018, Swiggy POP meals were typically priced between Rs 99 and Rs 200 and targeted at people looking for a quick and affordable meal with no delivery charge.
"The pandemic and consequent lockdown have led to a significant drop in the number of office-goers, changes in the restaurants' supply and customer preferences shifting towards prioritising for essential supplies as they stay indoors," a Swiggy spokesperson told Moneycontrol.
"Considering this, we have temporarily suspended Swiggy POP for the duration of lockdown, and are channelising resources to adapt our product and service towards this evolving consumer landscape."
COVID-19 Vaccine
Frequently Asked Questions
View more
How does a vaccine work?
A vaccine works by mimicking a natural infection. A vaccine not only induces immune response to protect people from any future COVID-19 infection, but also helps quickly build herd immunity to put an end to the pandemic. Herd immunity occurs when a sufficient percentage of a population becomes immune to a disease, making the spread of disease from person to person unlikely. The good news is that SARS-CoV-2 virus has been fairly stable, which increases the viability of a vaccine.
How many types of vaccines are there?
There are broadly four types of vaccine — one, a vaccine based on the whole virus (this could be either inactivated, or an attenuated [weakened] virus vaccine); two, a non-replicating viral vector vaccine that uses a benign virus as vector that carries the antigen of SARS-CoV; three, nucleic-acid vaccines that have genetic material like DNA and RNA of antigens like spike protein given to a person, helping human cells decode genetic material and produce the vaccine; and four, protein subunit vaccine wherein the recombinant proteins of SARS-COV-2 along with an adjuvant (booster) is given as a vaccine.
What does it take to develop a vaccine of this kind?
Vaccine development is a long, complex process. Unlike drugs that are given to people with a diseased, vaccines are given to healthy people and also vulnerable sections such as children, pregnant women and the elderly. So rigorous tests are compulsory. History says that the fastest time it took to develop a vaccine is five years, but it usually takes double or sometimes triple that time.
View more
Show
ALSO READ: Exclusive | Swiggy looks beyond food, sets up tech centre to boost hyperlocal delivery
The company had partnered with multiple restaurants for POP to offer consumers a choice of dishes and would list 20-30 of them every day.
According to the company's blog, POP was one of its ambitious projects that took just 100 days to go live from the time the idea was conceived.
The move comes as the Bengaluru-based company looks to cut costs with its core business of food delivery hit due to the two-month lockdown, which is in its last week.
For LIVE updates on the coronavirus pandemic, click here
Recently, the company laid off 1,100 employees and shut down many of its cloud kitchens. Rival Zomato, too, has trimmed its workforce and cut salaries.
Though some of the restrictions have eased, the lockdown has dealt a blow to the food delivery business, with orders down to almost half across cities.
Swiggy, which was founded in 2014, is using its feet to deliver groceries, parcels and also liquor in some states.
It works with 1.6 lakh restaurants and is available at more than 500 locations in the country.
First Published on May 29, 2020 04:12 pm