A home in Maximum City is considered 'affordable' if priced around Rs 1.5 crore, or around $200k. Problem for the developers is that not too many people exist who can afford that sum.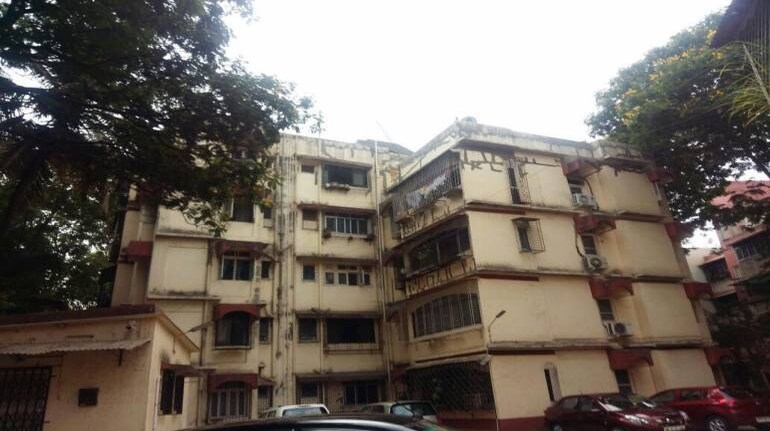 Mumbai had only 1,96,085 housing rental registrations last year — shockingly low for a city with a population in excess of 1.24 crore residents.
Why is that? More than 41 percent of the residents stay in slums. Of the rest, 16,000 buildings in the city are cessed, leaving the majority out of the rental registration orbit. And most of the ones that do the registration of rental agreements have two-year leases with their landlords due to which they get captured only in the year of registration while they are staying longer.
Few tenants extend their lease with the same landlord without getting it registered. Besides it is not uncommon that registration is not even done.
For me, the number of total rental registrations is not as important as the price points these are done at. Data from CRE Matrix shows that three-fifths of the registrations were by tenants paying a rent lower than Rs 25,000 a month.
FROM A TENANT TO A HOME BUYER – AN UNLIKELY RIDE
The reason I am probing the rental registration data is to address an aspect that is the biggest bane of Mumbai real estate today: Housing Affordability, particularly for a first-home buyer. Everyone knows housing in Mumbai is bizarrely expensive in relation to the wealth and income of the population.
Median value of an apartment in the city is 61x of per capita income. A home is considered 'affordable' if it is priced at around Rs 1.5 crore, or around $200k. With even a 30 percent down-payment by the home buyer, that leaves a loan amount of over Rs 1 crore. With the range of interest rates that have prevailed – an EMI burden of Rs 70,000–80,000 a month is the best and lowest a buyer can hope for.
Keeping that base EMI number in mind, it's a fair inference that only tenants paying above Rs 50,000 a month can possibly stretch themselves on their finances and instead push to purchase a house  (albeit an inferior one from the rented accommodation), The problem for Mumbai's real estate industry: not too many exist.
Only 20,611 housing rental registrations happened at a price point of over Rs 50,000. Even if one includes the various leakages associated in that number and doubles the overall number, it still results in a market size of a little higher 40,000 households. This in a city where the unsold inventory is a whopping 110,000 units.
Given this demand–supply mismatch, it is obvious that a substantial chunk of inventory will remain unsold and projects will subsequently get stalled. Especially in an environment when most of the inventory is under construction and a survey by NoBroker reveals that 77 percent of aspiring buyers in the city prefer ready-to-move-in houses.
That means resale apartments will continue to have an edge over under-construction. In a nimble industry with such heavy unsold under-construction inventory – struggling developers ought to have slashed rates sharply and lured buyers into the primary market.
Every year of delay is proving costly as demographic support weakens. The population in the age group of 30-45 that is the ideal segment for homeownership is being missed by developers.
AFFORDABILITY HITTING REPLACEMENT DEMAND
If they have bet on traction coming from the replacement demand segment, it has disappointed. Replacement demand is a big pillar as households look to upgrade or relocate to more convenient locations. But affordability has had a domino effect on this segment of demand as buyers keen to buy a new apartment are unable to sell their current apartment at a viable price.
Some developers are looking to address this challenge. A Bangalore-based developer, Total Environment, recently launched a plan wherein a buyer can book their new apartment with a 5 percent payment after which the developer will try to sell the buyers existing apartment. I'll not be surprised if one sees this trend gather steam in Mumbai as well.
I will however be surprised if it succeeds meaningfully. There is only limited impact marketing can play when affordability is the real problem. Developers and lenders in Mumbai have deluded themselves for too long that 'attractive' payment plans are a weapon to combat low affordability levels. Data from the Ministry of Corporate Affairs showed that employee expense growth of 20,000 corporates since 2011 has been declining with it plummeting to a new low in FY20.
WORST IS YET TO BEGIN
Emerging markets economist Uday Tharar believes the worst for the sector is yet to even begin. He said, "COVID-19 pandemic will hit India much harder compared to the 2008 crisis as GDP is expected to contract by 10% this fiscal year. That will have consequences in terms of bankruptcies, layoffs and salary cuts and I would not be surprised if total corporate wage bill falls by as much as 20 percent. Such a steep fall in income levels for the salaried class, wipes out savings, dents consumer confidence and makes housing affordability even worse."
There is a point of view that if developers get flexible and innovative on accepting 'cash payments' then demand will recover to some extent. It is hard to deny that contention (one reason why resale is still preferred) though it must be acknowledged that serious efforts have been made to bring down its usage in real estate transactions.
Eventually a sustainable recovery in real estate will only take place when homes are priced at levels that are in sync with income levels. Until cost-structures are developed with relevant affordability levels in mind, Mumbai's developers will keep hopping in hope of one bailout after another. And no one will be able to help it because the problem lies elsewhere.
When not busy with his newstoon platform Snapnews, Vishal Bhargava is a real estate enthusiast who views and reviews new projects. Views expressed here are personal.
To read more on real estate sector in India follow our dedicated page here.
First Published on Aug 6, 2020 02:21 pm