Women must take care of their money when they get married and set the right expectations for the spouse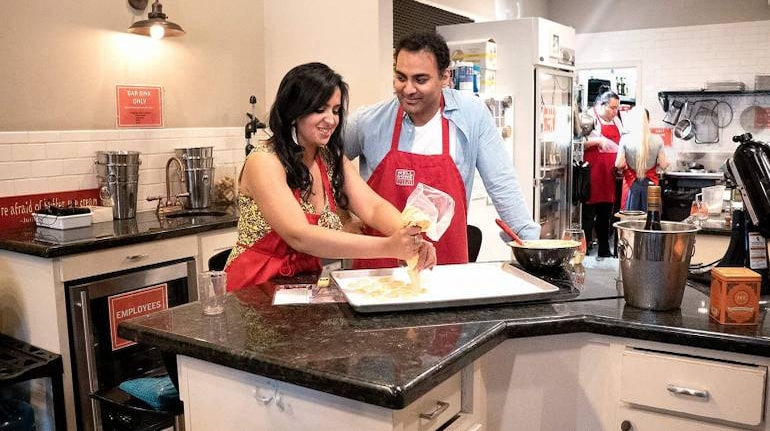 The recently released show on Netflix – Indian Matchmaking – has men who seem to have the mindset of a different generation.
Take the case of the two boys from rich business families in India. Pradhyuman wants a woman who will "fix her flaws to grow with him." Akshay is seeing girls due to pressure from his mother, so that she can pass on her responsibility of making tiffin and taking care of Akshay, to his wife.  Of course, their partners must be fair, thin, good looking and have old-world values. Akshay even has the audacity to doubt a girl's intelligence despite her appearing for CA exams. All this when he has not achieved anything on his own! Both Pradhyuman and Akshay are part of the family business and haven't had to really do anything to prove themselves.
The culture problem
When I look around in my personal and professional circles, I see so many examples of how women gets sucked into meeting expectations from people around them. Today's woman is supposed to literally be a super woman – be smart, multi-task to take care of work, home and kids – but cannot be trusted to handle money. After all, how can women even understand numbers!
Women themselves don't like managing money. I have met successful women who find it cool to say that they leave money management to the husband and just sign cheques. Conversations among friends are about everything except money. Money talks are considered boring and are not exciting, compared to shopping, travelling or love life.
After interacting with lots of women from different backgrounds, I have come to the conclusion that women do not manage money because they haven't been brought up to think that they can do so and their partners do not think they are capable enough. A small percentage of women that do manage money are branded money-minded.
What a person notices in her growing years has a huge impact in the later years. In my case, my mother managed family finances and my parents talked to me about the importance of economic and financial independence. That is the reason I was so focussed on achieving financial freedom. While it is good that parents want their daughters to have their own identities and incomes, they need to talk more about the financial aspect right from their teens. This way, women would be able to take care of their money when they get married and can set the right expectations for the spouse too!
Women need to have more money conversations and workplaces could provide the ideal setting.
How should women achieve financial freedom?
Financial freedom is available for those who learn about it and work for it. The first step is to get your papers in order. Go through your bank statements to understand how your money is being used. Is it for expenses or EMIs, and how much is being saved? Start reading personal finance columns to understand more about what is happening in the world of investments. Get going on investing. You will lose money; but only when you lose some money, will you gain the right experience. Stay with simple products such as mutual funds and learn to accept risk as a part of investing. Traditional products are not going to beat inflation. A product is worth considering only if it beats inflation, compounds and is tax-efficient. Keep track of your investments on a regular basis.
Hire a financial planner to help plan your finances and if your spouse is working with a financial advisor, take part in those meetings. Do not be shy of asking questions, even though they may appear basic.
My personal favourites from Indian Matchmaking were Aparna and Ankita – both independent, confident, self-made women, living life on their terms.  I hope they follow the same course with their money too.
Are you up to championing financial freedom for yourself and your family?
(The writer is a Financial Educator, Money Mentor and Founder of Finsafe India)
First Published on Aug 10, 2020 09:25 am