Focus on quality pays handsome dividends in the form of sustainable growth.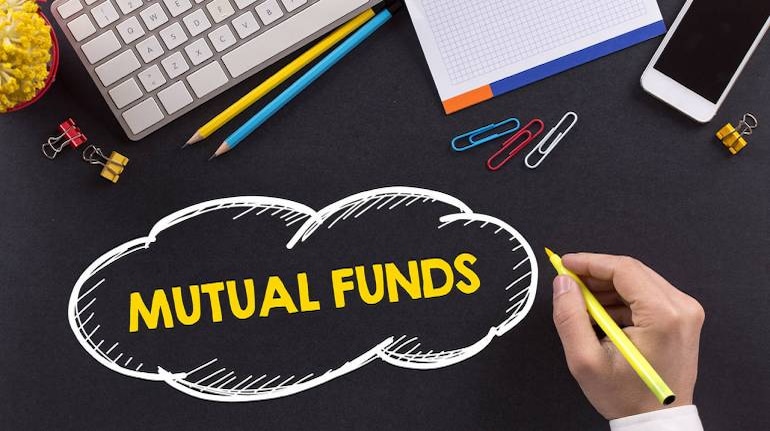 Corrections in the stock market make investors realise how is the quality of the holdings in their portfolio. Even in the worst of the falls, shares of better-managed companies stand ground, at least they fall less than their poorly managed counterparts. Focus on quality pays handsome dividends in the form of sustainable growth.
Today let's know more about a mutual fund scheme that builds its portfolio around the theme – quality businesses at reasonable price. We are talking about Mirae Asset India Equity Fund (MAIEF) - the flagship multicap fund of Mirae AMC.
The launch of this scheme took place in bear phase of CY2008, that is April 2008. By end of September 2018, after 10-and-half years, the assets under management (AUM) stand at Rs 8,755 crore. The scheme aims to generate long-term capital appreciation by capitalising on potential investment opportunities by predominantly investing in equities, equity-related securities.
MAIEF invests minimum 65% of the money in Indian stocks and related instruments. The scheme can invest up to 35% of the money in Indian debt and money market instruments.
The scheme is managed by Harshad Borawake and Nilesh Surana. PLTEF is the flagship scheme of the fund house and the only equity focussed fund. In addition to this, Nilesh Surana manages Mirae Asset Emerging Bluechip Fund, Mirae Asset Hybrid Equity Fund, Mirae Asset Tax Saver Fund.
Investment strategy
The scheme is a multi-cap fund and invests in shares of companies across sectors and market capitalisation. The focus of the fund manager is to offer a diversified portfolio across sectors and stocks to earn an optimal risk-adjusted return.
"Our investment strategy is centered on participating in quality businesses up to a reasonable price, and holding the same over an extended period," says Nilesh Surana, CIO-equity, Mirae Asset Global Investments (India).
The scheme portfolio has a largecap tilt and almost 75% of the portfolio will be invested into large cap stocks. The fund manager can reduce and increase the allocation to large-cap stocks by 10 percentage points taking into account available investment opportunities.
Portfolio of the scheme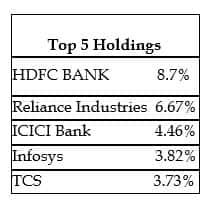 The scheme runs a diversified portfolio of 64 stocks. Banking and finance, Oil and gas and technology are the top three sectors and account for 52% of the AUM of the scheme. Top 10 holdings account for 27% of the total money invested in the scheme. The scheme does not take cash calls. Portfolio turnover ratio of the scheme stands at 44%. It is almost fully invested by end of September 2018. The portfolio is heavily tilted towards large cap and almost 85% of the portfolio is invested into shares of large companies.
"We had not invested in high P/E stocks, where we felt that growth didn't justify those valuations. Our portfolios were large cap tilt, which helped us reduce the impact of the sharp correction in mid and small caps this calendar year arising out of various global and domestic factors," says Nilesh Surana.
Here is how the portfolio returns stack against peers:

Returns as on October 19, 2018 for regular growth option
Source: Moneycontrol
Returns offered by other schemes managed by fund manager are as follows:

Returns as on October 19, 2018 for regular growth option
Source: Moneycontrol
Should you invest now?
"Over the last few months, the froth in valuation have corrected. We now find the risk-reward attractive for large parts of the markets. Post the recent correction, many businesses offer decent value," says Nilesh Surana.
The correction is yet not over but it makes stocks attractive for long term investors. The scheme has demonstrated its ability to sail over tough times in CY2008 and in CY2011. It has managed to capture the upside in good times and has successfully averted big falls in net asset value of unit.
This scheme can be a suitable candidate for core portfolio of an investor with a five-year time frame.
Expert take
"The fund manager has taken up the bottom up approach to stock selection and the fund's performance is due to stock pick and not based on sector rotation," points out Abhinav Angirish, founder and CEO of investonline.in. The scheme portfolio is well diversified and the fund manager does not take cash calls.
"Based on price to earnings and price to book multiple, the scheme portfolio is cheaper than most of its peers. But it has a better sharpe ratio which indicates incremental higher returns for additional amount of risk taken," Angirish adds.
How to invest?
Investors must take a five year view on this scheme. It is better to take a staggered approach. Enrol for a systematic transfer plan or a systematic investment plan.
First Published on Oct 22, 2018 10:54 am