Joint Secretary in Health Ministry Lav Agarwal said 227 cases have been reported in the last 24 hours.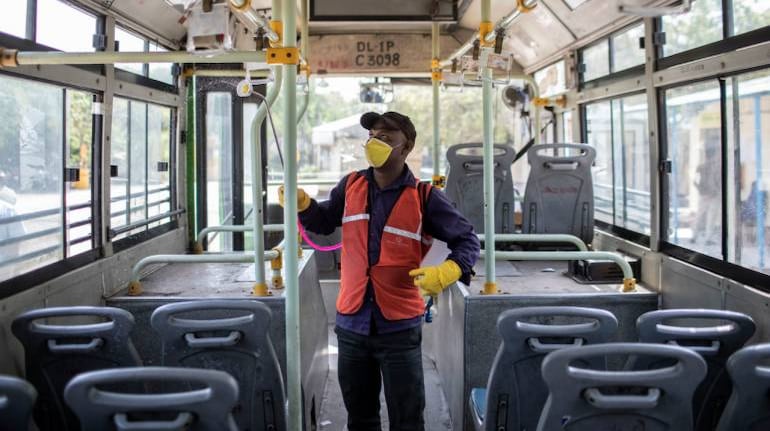 The number of novel Coronavirus or COVID-19 cases continued to rise on March 31 as India completed one week of national lockdown, announced by Prime Minister Narendra Modi on March 24.
Addressing the daily press conference to provide updates on the COVID-19 outbreak in the country, Joint Secretary in Health Ministry Lav Agarwal said 227 cases have been reported in the last 24 hours and he attributed the increase to "lack of people's support and delay in timely detection" of the cases.
As of today, India has reported at least 1,397 cases, with the death toll rising to 35.
>> Delhi CM Arvind Kejriwal says over 1,500 people were evacuated from Nizamuddin centre, of which, 441 were hospitalised after they showed coronavirus symptoms.
>> The Centre sought directions from the SC that no media outlet print, publish, or telecast anything on coronavirus without first ascertaining facts.
COVID-19 Vaccine
Frequently Asked Questions
View more
How does a vaccine work?
A vaccine works by mimicking a natural infection. A vaccine not only induces immune response to protect people from any future COVID-19 infection, but also helps quickly build herd immunity to put an end to the pandemic. Herd immunity occurs when a sufficient percentage of a population becomes immune to a disease, making the spread of disease from person to person unlikely. The good news is that SARS-CoV-2 virus has been fairly stable, which increases the viability of a vaccine.
How many types of vaccines are there?
There are broadly four types of vaccine — one, a vaccine based on the whole virus (this could be either inactivated, or an attenuated [weakened] virus vaccine); two, a non-replicating viral vector vaccine that uses a benign virus as vector that carries the antigen of SARS-CoV; three, nucleic-acid vaccines that have genetic material like DNA and RNA of antigens like spike protein given to a person, helping human cells decode genetic material and produce the vaccine; and four, protein subunit vaccine wherein the recombinant proteins of SARS-COV-2 along with an adjuvant (booster) is given as a vaccine.
What does it take to develop a vaccine of this kind?
Vaccine development is a long, complex process. Unlike drugs that are given to people with a diseased, vaccines are given to healthy people and also vulnerable sections such as children, pregnant women and the elderly. So rigorous tests are compulsory. History says that the fastest time it took to develop a vaccine is five years, but it usually takes double or sometimes triple that time.
View more
Show
>> Tamil Nadu reported 57 new cases in a single day with the overall state total touching  124. In Maharashtra, meanwhile, the total number of cases crossed 300.
>> The government said it will finalise its report on COVID-19 preparedness survey based on responses from 266 IAS officers.
>> Assam reported its first case of coronavirus. A 52-year-old person was found positive and is undergoing treatment at Silchar Medical College.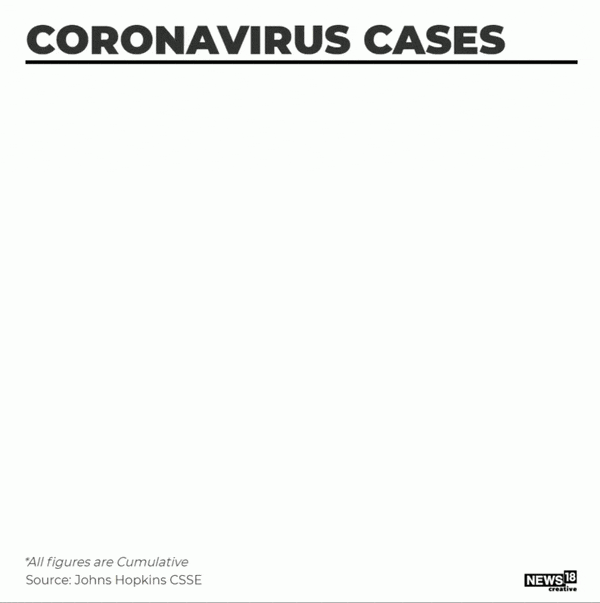 >> Leading cosmetics retailer Nykaa suspended all operations and temporarily shut down its retail stores, corporate offices and warehouses.
>> Italy held a minute of silence and flew flags at half mast to mourn the 11,591 people who have died from the coronavirus in the Mediterranean country during the pandemic.
First Published on Mar 31, 2020 09:53 pm