The government has started meeting e-commerce companies like Snapdeal and Amazon and asking them about ways in which they can promote local manufacturers on their platforms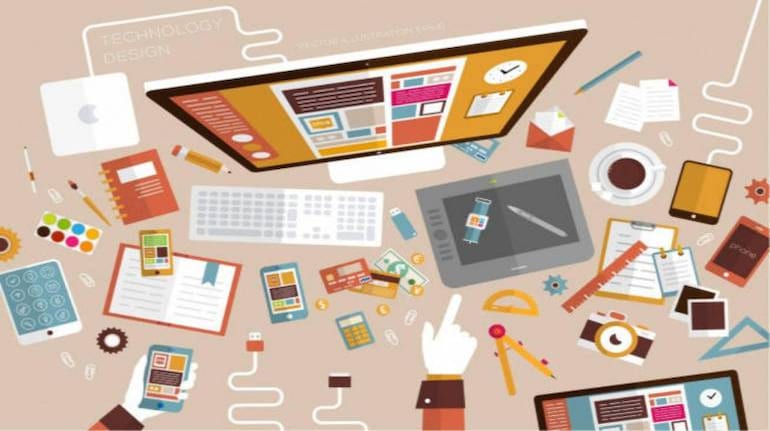 The government is making every possible effort to promote indigenous manufacturing, at a time when American companies such as Walmart and Amazon have almost entirely captured the Indian e-commerce space.
The government has started meeting e-commerce companies like Snapdeal and Amazon and asking them about ways in which they can promote local manufacturers on their platforms, sources told Moneycontrol.
Since the Lok Sabha elections are just 6 months away, many may see this as an appeasement tactic. But for e-commerce players that have a lot of local merchants selling on their platforms, this would be music to the ears.
"We want to promote local manufacturers. For instance, a brass product seller from Moradabad (in Uttar Pradesh) should be able to sell their products on online portal for wider reach," a senior government official told Moneycontrol on the condition of anonymity.
"E-commerce firms have already begun outreach programme that will ensure that a local manufacturer knows about the procedures as well as formalities that will enable him to sell his items online," the source said.
The development comes at a time when the government is working on preparing a new e-commerce policy. The new policy will supersede Press Note 3, which was introduced by the Modi government in 2016.
Press Note 3 bars e-commerce companies from generating more than 25 percent of their business from any individual seller on their platforms.
Companies such as Flipkart and Amazon have always had preferred vendors on their sites such as WS Retail and Cloudtail India, respectively, from which they generated the lion's share of their business earlier.
However, offline sellers claim that even after the policy was framed in 2016, not much changed in the way e-commerce companies went about their business.
These companies still have a list of preferred vendors that account for a  majority of their businesses, which in turn impacts the livelihood of local and small traders and manufacturers.
"The preset online companies are dismantling the business of local manufacturers and traders through their predatory pricing, loss funding and deep discounting," said Praveen Khandelwal, Secretary General of Confederation of All India Traders.
This push by the government is likely to give a fresh lease of life to these manufacturers and traders.
"The proposed move of the government is to restructure and strengthen the retail trade of India and also develop a robust e-commerce policy," said an executive at of one of the companies that the government met with.
The government has asked e-commerce companies to create outreach programs to ensure that more and more local manufacturers and sellers can be brought on to the online platforms with an aim to increase their incomes.
However, this is not the first time that the government is trying to be vocal about its push for manufacturing in India.
In July, it came up with the first leg of the draft e-commerce policy, which talked about allowing e-commerce companies that have FDI of up to 49 percent to switch from a marketplace model to an inventory-led model.
The idea was to promote the sale of domestically-produced goods on online platforms under the government's Make in India initiative by allowing B2C online retail companies to keep limited inventory.
However, offline traders didn't take to the proposal kindly and criticised it for acting as a backdoor entry for FDI in B2C retail.
Even last month, at the Moneycontrol Wealth Creator Awards, Commerce and Industry Minister Suresh Prabhu spoke about the need to promote domestic e-commerce companies and the Make in India program.
"We want to promote e-commerce domestically as much as possible. Some companies have made monopolistic tendencies among e-commerce companies from different countries. We should not lose out to them. We want our companies to get the opportunity, grow and become global," he said.
The minister added that currently, India's share of manufacturing and industry was less than 20 percent, which should ideally be at least 25 percent.
According to Prabhu, many Chinese companies are moving out of China because it is no longer stable for them to manufacture there economically. That becomes an opportunity for India to gain from.
The Department of Industrial Policy and Promotion (DIPP), headed by Prabhu, is giving final touches to the draft e-commerce policy, which is expected to be finalised this month.
First Published on Dec 5, 2018 12:52 pm