The former Reserve Bank of India chief was a "rockstar" Governor known to speak his mind while at the central bank as well as now, a year later.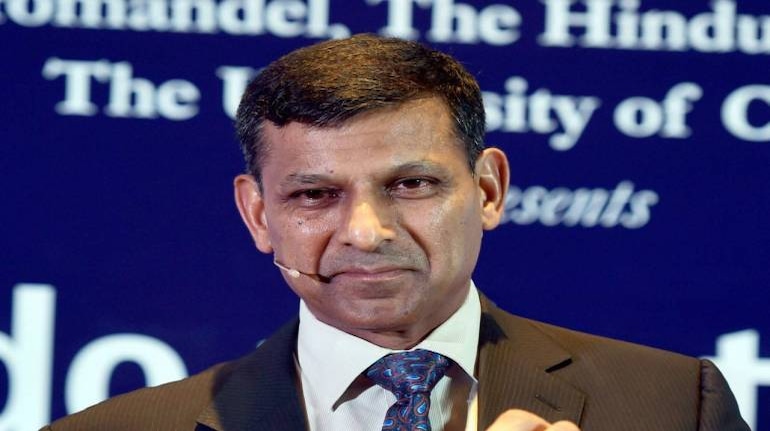 You know Raghuram Govind Rajan does not need any introduction when his third book launch promotion gathers a jam-packed attendance from people of all fields.
The jamboree was attended by nearly 300-400 people at the Chhatrapati Shivaji Maharaj Vastu Sangrahalaya (formerly the Prince of Wales museum ) for the promotion of Rajan's book, I Do What I Do, in Mumbai on Friday.
The August gathering saw the presence of some of his family members including his daughter and brother Mukund Rajan. His select former colleagues from Reserve Bank, Adi Godrej chairman of Godrej group, Aditya Birla group's chief economist Ajit Ranade, bankers including Hitendra Dave, managing director, head of global banking & markets, India, HSBC, Meera Sanyal, former CEO and Chairman of Royal Bank of Scotland, India, columnist Shobhaa De and socialite Dolly Thakore among others also attended.
The former Reserve Bank of India chief was a "rockstar" Governor known to speak his mind while at the central bank as well as now, a year later.
Hijacking his successor Urjit Patel's one year stint at RBI, Rajan launched his book "I Do What I Do", a compilation of his speeches during his three-year term as the Governor and a commentary on reform, rhetoric and resolve.
Urjit Patel: One Year As RBI Governor
After two launches in Chennai followed by Delhi, the journalists coterie wondered if there was anything left for him to create more headlines. But as history has suggested, he never disappoints the press with his gift of the gab.
In the two cities that he spoke this week, he didn't mince his words and let loose his thoughts -- right from demonetisation to the resolution of NPA mess, from GDP growth to populist nationalism and from bank mergers to free speech and intolerance.
This time he lambasted the execution of the Banks Board Bureau (BBB), set up last year, which was meant to be distinct from the government but has "became just a cog in the wheel that went up".
According to him, the independent professional BBB with less political interference will drive better governance and then ownership of government or private sector would not matter. "One indication that we have achieved that will be the day we can close down the Department of Financial Services (DFS)," he added.
Talking about a Governor's attitude, Rajan states that institutions give a certain amount of backbone to the leaders.
He said, "There are clear examples in our history about people who have switched 180 degrees. If you are pliant and subservient, you don't get respect from your staff members. How long are you going to be in an institution where people talk behind your back that how you are subservient? So, people develop a backbone very quickly."
Demonetisation has been the most talked about during his promotions as he mentioned several times that he had warned the government of the costs the exercise will bear.
"Hopefully we don't have surprises like that in future," he added.
When asked if his family worries about his frankness in public, he says, "My father is always proud of it. I've learnt it from him, he himself is a brave man and I look up to him."
What about his wife and children?
Wife says there could be some spin offs from it sometime later while his kids are always anxious when he speaks out.