US Senate blocks bill that would have cleared the backlog. Of the more than 5 lakh Indians in the Green Card queue, a majority has invested in homes and other assets. Since this is an election year, it is not known when the bill would be taken up again.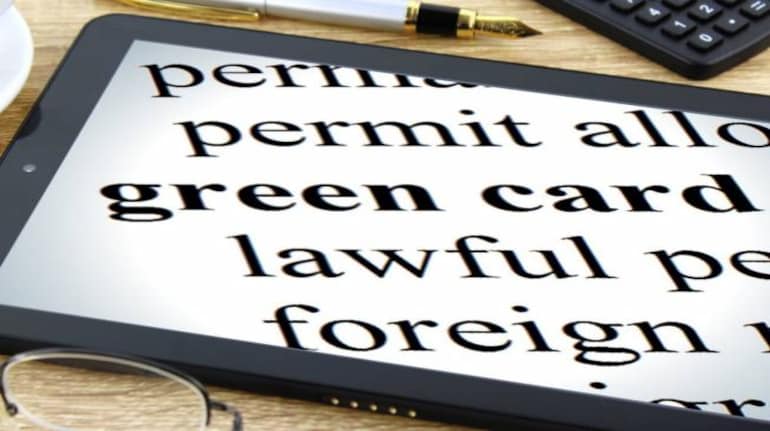 S386 is haunting the more than 5 lakh Indians in the Green Card queue yet again.
The S386 bill, which seeks to remove the 7 percent country cap for Green Card in the US, is again blocked in the Senate -- this time by Senator Rick Scott.
Scott's move comes right after Senator Dick Durbin, who has been blocking the bill since it was first proposed in 2019, and Senator Mike Lee, a supporter of the bill, came to an agreement before the Senate proceedings began on August 5.
Now, it is not clear when the bill would come up for discussion again. According to immigration experts, the bill is unlikely to be passed, with the US presidential elections slated for November 3, 2020.
Joel Yanovich, Attorney, Murthy Law Firm in the US, says there is no chance that an immigration bill will be into passed into law during an election year.
"It is very difficult to predict how long the process would take for those with relatively recent priority dates," he said. Priority date, an American immigration concept, is the date when the applicant reveals his/her intent of immigration into the US.
"But, at the very least, Indians with older priority dates would likely be eligible to adjust status in short order ," he added.
If the bill comes into effect, the oldest applicants by priority date would get the green card first, as it would follow a first-come-first-served basis. For newer applicants, it would still take proportionate amount of time before their turn comes.
What is S386 and how are Indians affected?
S386 or Fairness for High Skilled Immigrant Act was introduced in 2019, aimed at addressing the long-running immigration issues in the US, which is the Green Card backlog for Indians that runs into years.
Currently, there is a 7 percent cap on each country. The bill proposes to do away with such restrictions.
Now, a long wait is applicable for certain countries, primarily India. According to a research report by CATO.org, an immigration think-tank, there are more than 5 lakh Indians in the queue.
These Indians have been waiting for more than 10 years, some close to 20-30 years. According to Senator Mike Lee, the average wait for a Green Card now is 195 years.
What Lee's statement shows is that the American dream is pretty much alive and most applicants hope they will get the Green Card till they die. The bill is in part to address this issue.
These Indians have invested in homes and other assets, with no guarantee that their children would be able to enjoy them. If the H1-B visa holder who had initiated the Green Card dies, his dependants, wife and kids risk being deported. The bill aims to address this issue, where thousands of children could risk losing their ability to live and study due to the long wait.
What are the proposed changes?
Some changes in the bill were proposed by Senators Lee and Durbin through an agreement. Following this, family-based quota was increased from 7 percent to 15 percent.
There were provisions for H-4 dependent-spouses and kids to stay in the US even if something happens to the primary H1-B visa holder.
Changes were also proposed to the H1-B programme. One was that companies having over 50 employees and guest workers, such as H1-B visa holders, of more than 50 percent in their workforce, cannot sponsor visas for employment in the US.
This will be applicable only for fresh H1-B lottery applications. Extensions, transfers and amendments will be excluded.
How are Indians reacting?
The move, which is clearly political, has not gone down well with Indians. Netra Chavan, who runs one of the largest immigration groups for H1-B and H-4 visa holders, said: "Even though it is a bipartisan bill, it is stuck in the political agenda today. Both parties agreed to pass the bill, but the "Hold" baton is being passed from one senator to another."
Chavan added that this is despite knowing that families are suffering. "Instead of fixing the outdated immigration system, both parties are targeting legal immigration because of political season," she add
First Published on Aug 6, 2020 03:57 pm