"Real elegance is everywhere, especially in things we don't show," said Ritesh Srivastava, CEO of Elitify.com

Perfection comes from within and Indian men have finally come to terms with it. Ready to be liberal in their expenditure when it comes to underwear, men are experimenting with styles, fabrics and brands. Fancy underwear is no more an 'only women' territory.
The well-traveled Indian man has finally loosened purse strings and got his hands on the likes of Calvin Klein, Diesel, Armani, Hugo Boss, Ralph Lauren. This time around, however, it's not just shirts and trousers, but also underwear. Men are ready to pay as much as Rs 6,000 on a pair. Surprising, ain't it?
"Most retail stores used to have men's underwear strategically kept near the billing counter so that men pick it up last minute as an essential item. However, that perception is fast changing. Indian men have upgraded innerwear sections of the wardrobe. They are taking time to choose what they want to wear," said Brijesh Devareddy, co-founder at Chennai based startup Buttalks.
Buttalks runs a subscription-based 'men's only' innerwear business.
A site for men's underwear only? "Yes." But why? "We believe you need comfort in this never-ending world of drama and trauma. And what better place to start than your inner self? That's right, bid adieu to those ugly back hugging pairs of underwear and say hello to the best in the market with top brands curated and picked just for you. It's always time for bottoms up at Buttalks," added Devareddy.
Buttalks offers underwear in three broad categories — clean and classic, sleek and sexy, bold and fun. There are three subscription plans that starts from Rs 2,999 a year and goes up to Rs 14,999. Buttalks has an in-house stylist who selects brands and styles for a customer and sends a handwritten note with each consigned parcel explaining why a certain underwear has been sent.
The annual plan sends out three shipments a year and each contains three pairs of underwear. Higher the plan, more premium the brands one gets.
The premium and super premium segments together constitute 15 percent of the men's innerwear market. Not a bad share, given it is still in a nascent stage in India. According to a recent survey by management consultant firm Technopak, the men's innerwear market is pegged at Rs 7,450 crore and is growing at 9 percent per annum.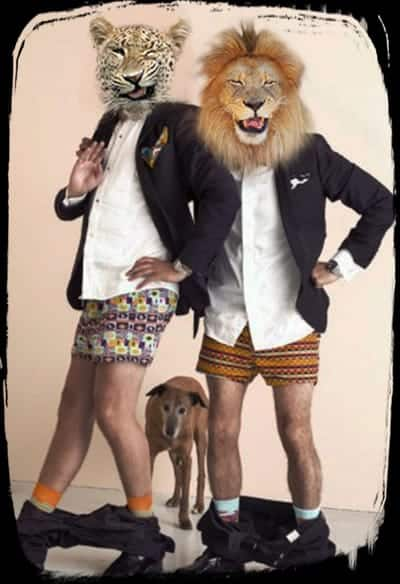 According to the report, various apparel brands and retailers have extended their product portfolios to men's innerwear segment to leverage its growth. Apparel players predominantly focusing on active wear, casual wear and even formal wear have launched dedicated sub-brands in men's innerwear.
Since the buyer for the premium category is the well-travelled, brand conscious Indian man, the platform for sale is also what suits them the best — online. Several e-commerce players catering to the luxury market stock men's innerwear.
"Real elegance is everywhere, especially in things we don't show," said Ritesh Srivastava, CEO, Elitify.com. Gurugram-based luxury brand seller Elitify sells 25-30 pairs of luxury brand underwear to their customers. While Ralph Lauren is the bestseller, men also buy Armani Exchange, Diesel, Benetton, Hugo Boss and Calvin Klein. The most expensive buy in the segment on Elitify is Emporio Armani that comes for close to Rs 6,000. The average buy on the site is between Rs 4,500-Rs 5,000 a pair. Alongside Elitify, Tata CLiQ Luxury also stocks most of these brands with some additional labels like Gstar-Raw and Brooks Brothers.
However, demand is not just for the western brands. There is market for Chinese and local brands too who offer other categories in the segment — silky, customized or kinky.
"Just like women, men have also started making fancy underwear a part of their wedding trousseau," said Devareddy. What are the brands they are stocking? While international sites like xdress offer even lacy underwear for men, Indian men are putting FCUK's raunchy print underwear on their wedding shopping checklist.
Is it a one-time purchase? No. Most players in the segment have a 50 percent-60 percent retention.
First Published on Jul 6, 2018 05:18 pm