The food-delivery business is picking up but is painfully slow. As the food and beverage industry faces its biggest test, innovation and technology can help it weather the storm.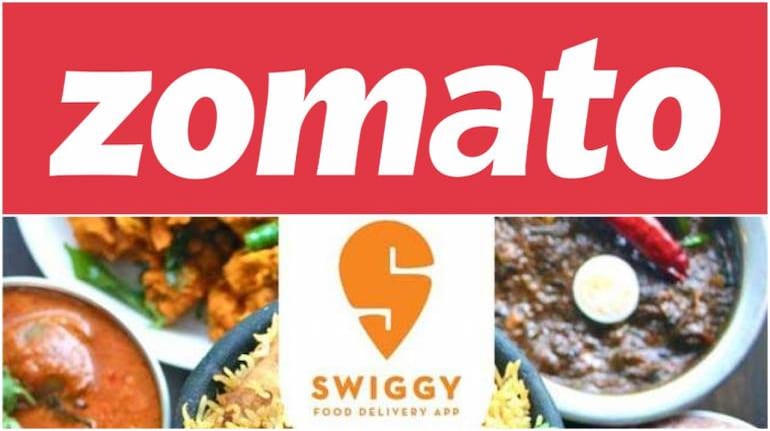 The couch in the living room, the latest Netflix show, a pack of chips and a pizza on the side—the perfect Friday evening for a millennial? Maybe not quite in the post-COVID world. While most of it remains unchanged, the cheesy pizza has made way for home-cooked chicken.
The coronavirus outbreak has upended the food and beverage business, as the pandemic forces people to seek the safety of homes. While the debate rages over how safe "outside food" is, COVID-19 has led to a demand shock. The HORECA (hotels, restaurants, catering) segment along with food deliveries are in a slump and the road to recovery looks painful.
Shuttering of nascent cloud kitchen businesses, giving up real estate and laying off staff— food delivery platforms have been in the news for all the wrong reasons.
Swiggy has let go of almost 1,500 employees and shut down multiple Access kitchens since the outbreak. Zomato sacked 500 people, who accounted for 13 percent of its workforce.
COVID-19 Vaccine
Frequently Asked Questions
View more
How does a vaccine work?
A vaccine works by mimicking a natural infection. A vaccine not only induces immune response to protect people from any future COVID-19 infection, but also helps quickly build herd immunity to put an end to the pandemic. Herd immunity occurs when a sufficient percentage of a population becomes immune to a disease, making the spread of disease from person to person unlikely. The good news is that SARS-CoV-2 virus has been fairly stable, which increases the viability of a vaccine.
How many types of vaccines are there?
There are broadly four types of vaccine — one, a vaccine based on the whole virus (this could be either inactivated, or an attenuated [weakened] virus vaccine); two, a non-replicating viral vector vaccine that uses a benign virus as vector that carries the antigen of SARS-CoV; three, nucleic-acid vaccines that have genetic material like DNA and RNA of antigens like spike protein given to a person, helping human cells decode genetic material and produce the vaccine; and four, protein subunit vaccine wherein the recombinant proteins of SARS-COV-2 along with an adjuvant (booster) is given as a vaccine.
What does it take to develop a vaccine of this kind?
Vaccine development is a long, complex process. Unlike drugs that are given to people with a diseased, vaccines are given to healthy people and also vulnerable sections such as children, pregnant women and the elderly. So rigorous tests are compulsory. History says that the fastest time it took to develop a vaccine is five years, but it usually takes double or sometimes triple that time.
View more
Show
The last four months have been devastating for the industry. In 2019, Swiggy cofounder Sriharsha Majety was talking about generating 30 percent of the Bengaluru-based company's revenues from the non-food business. The company, he said, would continue to invest in experiments even when investors turned cautious.
Recently, Majety requested Swiggy customers to order more and dine-in at restaurants, 25 percent of which were a step away from shutting down to never open again.
Management consultancy firm Redseer's data shows that food delivery volumes, which tanked to 20 percent of January numbers in March and April, barely rose to 40 percent in the first week of June.
But, the next part is more worrying. In a recent market survey, more than 49 percent of around 5,000 respondents told Redseer that going forward they would prefer home-cooked meals.
"In an accelerated growth scenario, the food delivery industry will take at least till December 2020 to reach 100 percent levels of pre-COVID days. Under nominal growth, this will take till April 2021," Redseer director Rohan Agarwal said.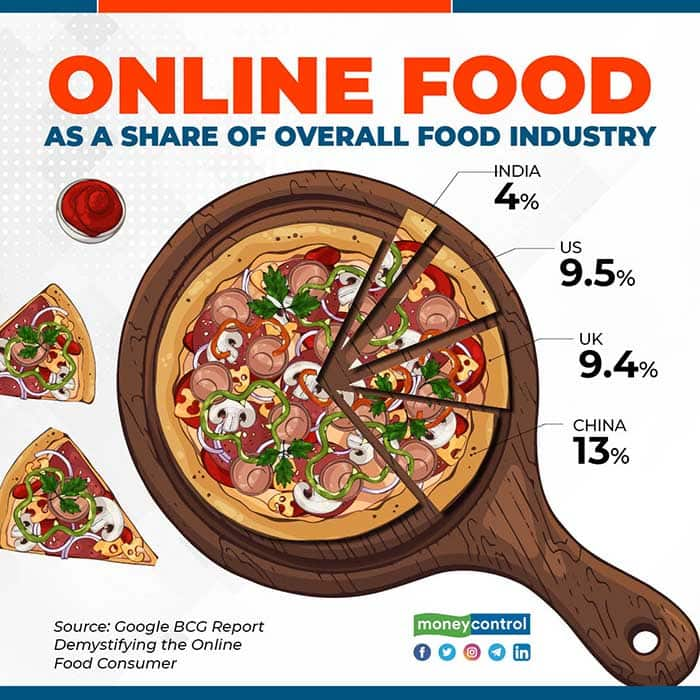 While the food-delivery segment may recover faster, dining has a long road ahead. It will only be by April 2021 that restaurants will likely come close to 80 percent of pre-COVID levels, said Agarwal. And, 25 to 30 percent of restaurants may be out of business for good, he added.
The souring relationship between restaurant owners and delivery platforms is making an already bad situation worse.
The National Restaurant Association of India has partnered with technology players like Dotpe and is encouraging member restaurants to build their own technology partnerships. Restaurants are also looking at social media for direct online orders to keep the delivery firms out.
Impresario Handmade Restaurants that owns brands like Social and Smoke House Deli has launched its online delivery platform and fleet.
"Commissions and exclusive deals are a few of the reasons many restaurants are looking to set up their niche customer base outside the aggregators through their own online channels," said Rishabh Mastaram, founder of the law firm RGM Legal. Mastaram advises multiple restaurants.
Also read:  Exclusive | Swiggy looks beyond food, sets up tech centre to boost hyperlocal delivery
Where do the platforms stand?
Food delivery is a huge opportunity in India and will continue to be one. Insiders see 2020 as a blip that may have pushed the industry behind by two years but it is not a lost opportunity. The industry, however, desperately needs technology intervention. 
Amazon's entry into food delivery in the middle of the pandemic is a case in point. The ecommerce-to-payments behemoth launched a pilot in Bengaluru a few months after it shut down its food business in the US. Word on the street is it is ready for more cities.
It means stiffer competition for battle-bruised Swiggy and Zomato but it is also a vote of confidence for the market. Estimates suggest that the food-delivery business contributes juts $4.5 billion to a $65-billion food and beverage industry.
Growing internet penetration and demand for pre-cooked meals will see the Indian food-delivery market grow to $8 billion in the next three years, a Google-BCG report said in January 2020.
Swiggy was hopeful of moving towards pre-COVID levels as more restaurants resume operations and order volumes grow, a company spokesperson told Moneycontrol.
"The market will start looking up again once the restrictions start going down. This will certainly help food tech and food delivery platforms to regain business….unfortunately, one still does not know of the end date of the pandemic," said Dipti Lavya Swain, partner at HSA Advocates. Swain advises food tech startups.
Unlock 3.0, or the third phase of easing lockdown restrictions, gets underway from August 1 though rising infections continue to be a worry.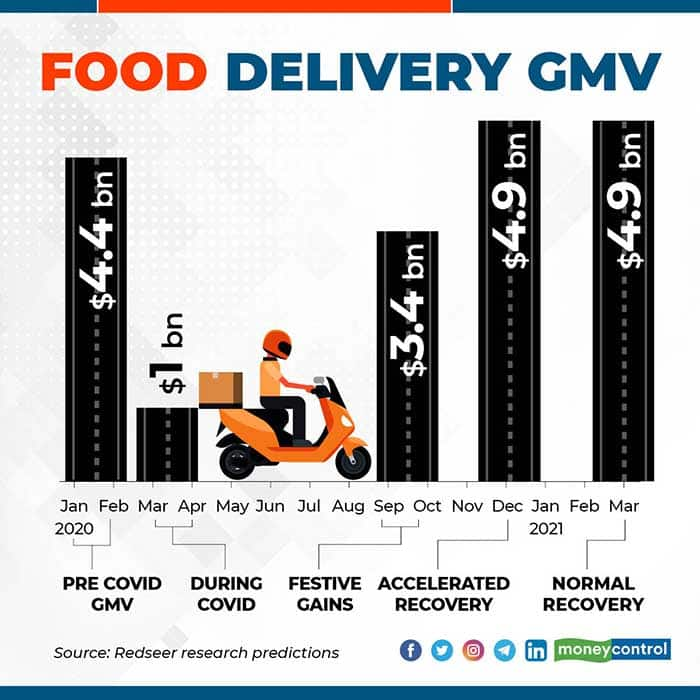 The COVID-19 impact
A Redseer analysis reveals that from $4.4 billion, the food delivery gross merchandise volume fell to a billion dollars during the lockdown that started on March 25. In May, some restrictions were lifted and that helped the business but it has been slow march recovery.
The industry has pinned its hope on September and October.
More people are expected to get back to cities to return to offices, which will also coincide with the festival season, a time when consumption tends to go up. 
The $4.4-billion mark will either be achieved in December or March, depending on how the outbreak plays out.
"For an industry which was growing at 100 to 150 percent per annum over the last three years, COVID will have a significant impact," Agarwal said.
The companies are doing their bit to meet the challenges.
Gurugram-based Zomato is confident of bringing down the monthly burn rate to less than a million by the end of July, which will help it attain profitability.
Swiggy has adopted a multi-prong approach. It has forayed into hyperlocal deliveries and grocery and has even partnered with ICICI Bank to offer a digital payments wallet.
The Naspers-backed startup is also understood to be piloting dark stores or cloud-based grocery stores that can deliver products through its delivery agents.
It is trying a lot of things but will they pay off?
"Grocery is a thin margin business. If they cannot make food delivery viable, making grocery delivery work will be a greater challenge," said Agarwal of Redseer. Zomato exited the business within months of starting it.
In the core food business, there are two avenues of making money. The first is to charge a commission from restaurants and the second is to charge delivery fees from consumers. 
Restaurant commissions are already north of 20 percent and have almost hit an upper limit. How much will consumers pay for deliveries is the moot question.
"In India, the average order volume tends to be smaller, hence how much can an aggregator charge per delivery is restricted. After all, consumers here are spoilt with low to zero delivery fees for years," said the founder of a cloud kitchen startup on condition of anonymity, as he works with both the platforms for deliveries.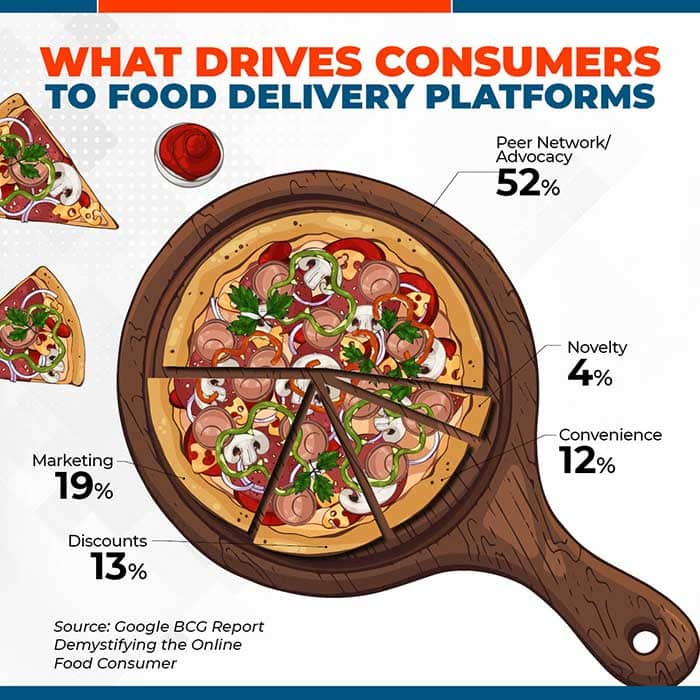 How can they weather the storm?
To reach the promised land of profits, Zomato and Swiggy will need to weather the coronavirus storm. 
Zomato is confident though. Responding to queries from Moneycontrol, the company spokesperson said that the cost of acquiring customers had fallen and had helped improve business margins.
"Multiple lockdowns definitely have a short-term impact on the business but are key to our economy's long-term growth," the spokesperson said.
In a recent blog, founder Deepinder Goyal said Zomato was on way to profitability. Further improvement in average order values will help these platforms improve per delivery revenues.
Industry insiders say aggregators are desperate to reduce operational costs, perhaps that is why Swiggy cut its workforce by 1,500. 
It has turned to hyperlocal deliveries to make up for the revenue shortfall.
"To send a parcel from Delhi to Noida, the cost is pretty significant but consumers are paying the amount, given the fear of stepping out. They are trying to make up for lost revenue through these initiatives," said a founder of a cloud kitchen startup on condition of anonymity. But is this enough? 
Making money
The biggest question is can they make money? Globally, food delivery as a standalone business has not made a lot of money, be it the United States or China.
While Indian startups are often compared with Chinese, the consumption patterns and the market size of China is very different. 
A Statista report from May 2020 shows that Chinese food delivery through aggregators will grow to $67 billion in 2024, compared to $51 billion in 2020. 
Tencent-backed Meituan, which is China's largest delivery platform,  reported revenue of $2.3 billion in the March quarter. This was $2.7 billion a year back.
In India, Zomato clocked a revenue of $394 million last year, one of its best showings. In June 2020, it clocked $17 million and in the March quarter, it was $41 million. Even at this rate, Zomato may end the year with less than $300 million in revenue.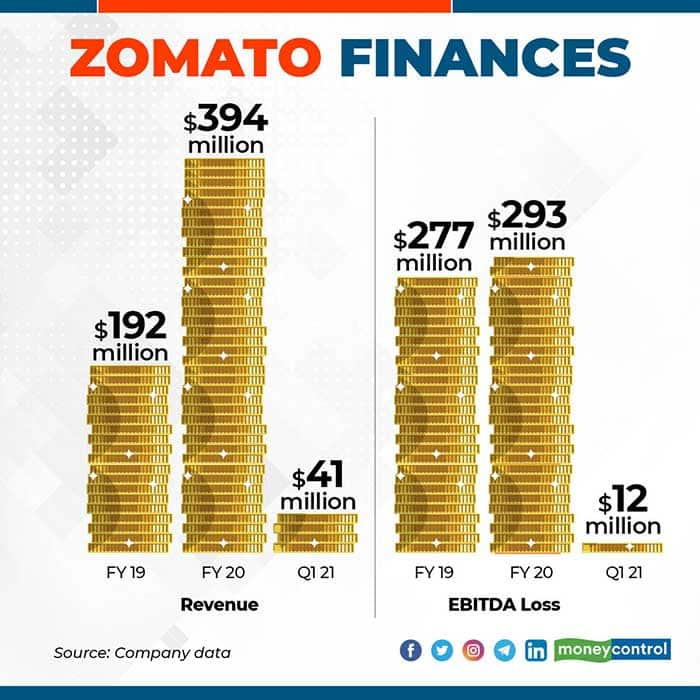 Swiggy reported revenue of around $150 million in March 2019. It has not reported its FY20 numbers yet.
The lockdown saw business being shut and when cities did start to reopen, a large number of its regular customers had left for their home towns.
"As offices start to reopen, these professionals are now moving back. We expect a sharp recovery in our order volumes as the lockdown continues to ease and the operating environment continues to improve," the Zomato spokesperson said.
In a city like Mysuru, it saw a 120 percent rise in order volumes compared to pre-COVID levels, the company said. Maybe COVID will also open up new business opportunities in non-metro cities.
Can cloud kitchens help?
Both Swiggy and Zomato billed cloud kitchens as the future of food. 
Swiggy was building Access kitchens and Zomato came up with 'Kitchens'. Vishal Bhatia, chief executive at Swiggy New Supply, had told Moneycontrol that Access kitchens would be a win-win scenario. Consumers would get their favourite food and brands would enter areas they were not present in and Swiggy would make it possible.
But then the coronavirus struck.
Cloud kitchen initiatives were the first to face the axe. Swiggy shut Access kitchens and even asked brands to move out of the premises once the lockdown was lifted.
Analysts say it is a temporary setback and say technology-led initiatives are here to stay.
"The operational model of delivery may evolve, the way cloud kitchens came up in the recent past…we could expect large food delivery trucks and mobile kitchens from these (aggregator) companies for safer contact-less delivery," said Sreeedhar Prasad, an independent ecommerce analyst.
Even Agarwal of Redseer is bullish on cloud kitchens. They were about $400 million in size in 2019. Growing at an annual rate of 35 percent, the sector is expected to be a $2-billion opportunity by 2024.
"They will take away business from traditional restaurants," Agarwal said.
Swiggy spokesperson also said the trend of delivery-only kitchens was on the rise.
Restaurants will need to change. Building a local brand to serve a local clientele may be alright but to expand, restaurants will have to adopt hybrid models.
"The multi-brand format will see the entry of many players but managing those chains will be the challenge, hence there will be a need for technology to ensure effective and waste-free food delivery," said Mayank Singh Negi, co-founder of Cross Border Kitchen, which runs multi-format internet-driven restaurant brands in Delhi.
Negi said restaurants should leverage customer data and then build efficient food-delivery models. That is where aggregators bring value, he said.
Will these players be in the green?
It will be tough. Early indications are that platforms need more people than ever to order through them. They need more supplies to build a business beyond metropolitan cities. They will also need to be more effective than home-cooked food.
Platforms will need to make peace with restaurant owners. A good part of 2019 was marked by a tussle between NRAI and Zomato through multiple "log out" campaigns by restaurants. The year 2020 is lost to a pandemic. The industry cannot stand divided in 2021.
Small standalone restaurants face a shutdown . Many specialised kitchens may not reopen. Given this scenario, platforms need the maximum number of restaurants to remain open to ensure supply.
The food business needs to transform technologically. "Restaurants need to invest a lot in technology themselves. Hire engineers, analyse customer data, capture trends, only then will they be able to improve their business margins," he said.
Consumers, too, need to change. They will have to be prepared to pay more for delivery and platforms will have to make it worth it—be it hygiene, safety or health.
Platforms will have to make their models more efficient. Can there be time slots for deliveries instead of a flat 30-minute promise? If a rider can make multiple deliveries in one run, the cost will be justified.
Finally, food delivery as a standalone business will be tough. The competition will not only be from Amazon. Tech giant Google has to just add an 'Order Now' button on the results page to drive traffic away from Zomato, Swiggy and other players.
COVID-19 and 2020 is a trial by fire for Zomato, Swiggy, and the likes. 2021 will either see them reduced to ashes or rise like a Phoenix to rule the Indian market.
First Published on Jul 31, 2020 12:56 pm