While hoping that you had a fun-filled Diwali, we remind you of a few things you can do with your money to make positive changes to your personal finances.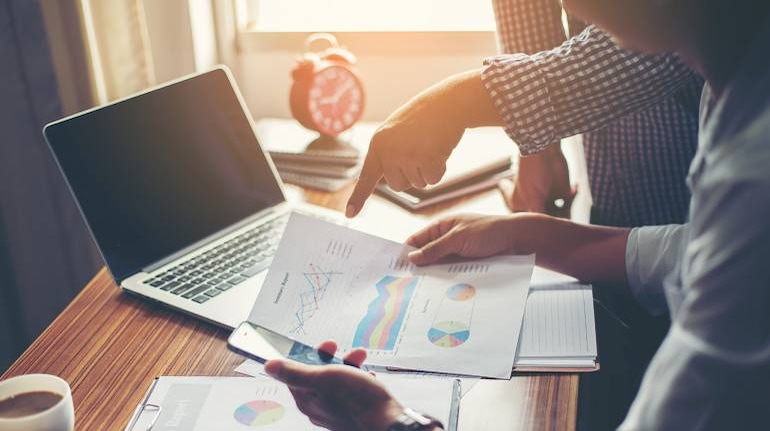 This week was marked by Diwali celebrations. The festival of lights is a time when you end up spending a lot of money on festivities, and in gifting to your close relatives, friends, and professional acquaintances.
However, amid all the fun, you should not lose track of your finances. While spending your hard-earned money during the festive season you should also think of saving and investing some money so that you create a corpus for your future.
A little thought on money management today will help you remain solvent for the long run and create a fund for you to dip into when you need extra money. This involves having a long term view of your finances for which you need to save and invest early and for the long haul. By investing for a little longer, you let compounding play in your favour. The longer time frame you keep, the better off you are.
While hoping that you had a fun-filled Diwali, we remind you of a few things you can do with your money to make positive changes to your personal finances.
The practice of gifting is an integral part of Diwali. It is a way of expressing your gratitude towards friends and family. Companies too give expensive gifts to their employees to celebrate Diwali, which at times can even be expensive ones, such as cars.
While gifts up to a certain limit are exempted from taxation, the tax department will keep an eye out for expensive ones that breach the stipulated threshold.
Here's a detailed look on the provisions of taxability of gifts received from various persons into the income tax returns (ITR).
In the run up to the Diwali week, stock markets in India were highly volatile, dipping sharply from their highs touched recently. However, the US market is passing through its longest bull run, providing huge returns to investors.
Should you invest all your money in India or diversify across global markets? In our guest column, we argue why a globally diversified portfolio could be beneficial for you.
Again, investing in the present volatile market can be a difficult task for those who are not experts at reading the market. In these times, the mutual fund route is the best option for those seeking to invest in equities and that too through the Systematic Investment Plan (SIP) route.
If you are looking to invest in mutual funds during current times, here are some recommendations by experts based on several parameters.
While managing your money and investments, you should not take your eyes off loan repayments. Defaulting on loans can lead to trouble with your lender. Often, defaults happen on home loans which have a large EMI requirement compared to other smaller loans. While banks will give you some leeway after defaults, they would take action for recovery after some days including sending their agents to your doorstep for recovery.
However, the lender cannot go overboard on their recovery efforts. In case the debt collectors comes knocking on your doors, here are some of your rights that you should be aware of.
With stocks witnessing volatility, investors can opt for arbitrage funds - a type of equity mutual fund, which invests in the disparity in prices in the cash (spot) and derivatives markets. The arbitrage opportunities bring relatively risk-free returns to investors.
Arbitrage funds can get you returns that are comparatively higher than common debt instruments like bank fixed deposits. Also these have favourable tax treatment as they are taxed in the same manner as equity funds (STCG is taxed at 15 percent as per current rules).
This week we review the Reliance Arbitrage Fund, which has been performing well over the last one to three years compared to peers in this category. Read to know whether it suits your portfolio.
First Published on Nov 10, 2018 12:19 pm