Which of these categories are an option they should explore further and which one of them is good to give a miss?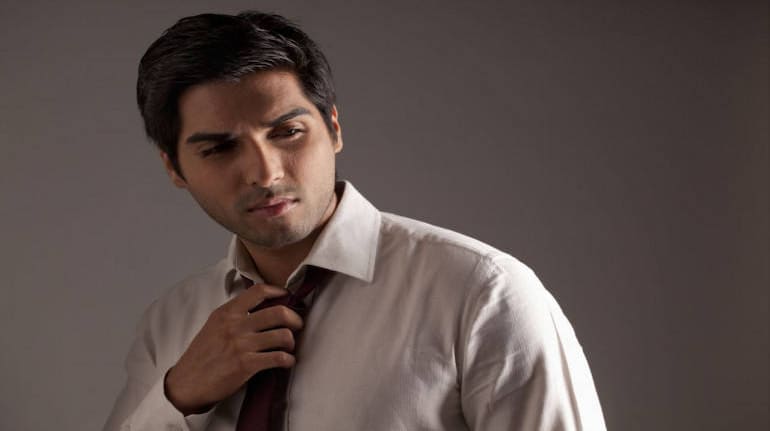 Jitendra PS Solanki
Mutual funds re-categorisation by the Securities and Exchange Board of India (SEBI) is considered to be a step in the right direction. One of the good aspect of this re-categorisation is that the market regulator has clearly defined mutual funds categories. This makes investors easier to understand the risk return characteristics of a specific scheme they wish to invest.
However within this re-categorisation there is one aspect which may confuse investors. SEBI has introduced some new categories which were not there. In equity mutual funds now you have large and mid-cap category while in debt you have low duration fund or overnight money market funds. Investors may find it difficult to decide how these categories fit in their objective. Which of these categories are an option they should explore further and which one of them is good to give a miss?
Let's understand few of these categories and see whether they need to be included in one's portfolio:
Equity

In equity mutual funds you have now largecap, large and midcap, multi-cap, midcap and smallcap categories along with sector and equity linked savings schemes (ELSS) funds. SEBI has clearly defined where these categories of mutual funds scheme can invest. A largecap category will invest in top 100 stock stocks as per market capitalisation. Similarly, a midcap category will invest in 101-250th stocks while smallcap category will be invested in 251st company onwards as per market capitalisation.
Before re-categorisation we had largecap, multi-cap and midcap categories for investors. A largecap category predominantly invested in largecap stocks but the largecap universe was not well defined. A mutual fund company could include stocks beyond top 100 stocks. In a midcap mutual fund scheme a smallcap stock could find a place or vice versa. Thus the decision of involving a stock in a particular category was with asset management companies (AMCs) and that's where it made all the difference. To enhance a scheme returns companies use to consider exposure in such stocks beyond the mandate of the scheme.
Now SEBI has defined each and every category along with the universe of stocks they can invest. So post re-categorisation a largecap mutual funds scheme has to hold minimum 80 percent in largecap stocks and the stock can be included only from top 100 companies as per market capitalisation. Thus it leaves no decision making to AMC going beyond this definition of largecap fund.
Within this re-categorisation one more category has been introduced i.e. large- and midcap fund. As per its definition, this category has to invest minimum 35 percent in largecap and midcap stocks each, while the rest can be invested either way. Beyond 75 percent a fund manager is free to vary the allocation. If you consider the allocation then it's similar to a multi-cap fund. The difference within these two categories is that multi-cap fund is not restricted to a strict allocation between large- and midcap stocks. The only condition is that it has to adhere is to invest minimum 65 percent in equity-related instruments.
Debt

Similar to equities we too have some new categories in debt mutual funds scheme. We have now an overnight fund which will invest primarily in securities with 1 day maturity. Then we have a low duration fund which falls between an ultra-short term fund and short term funds. This fund mandated to invest in securities with Macleay duration of 6 months to 1 year. Before re-categorisation an ultra-short term funds was investing in securities up to one year maturity but now an ultra-short term fund is restricted to invest in securities up to six months maturity.
Should you invest?

Now comes the difficult question - should you invest in these new categories. Though it's still early days to comment on the change in performance but surely the change will come in. We might see difference in returns of large cap mutual funds scheme from different companies reducing since the underlined investment universe Is strictly restricted now. On the other side multi cap funds may shine in the future since they will have all the flexibility to diversify among stocks from different categories. Similarly small cap funds will be the category to watch out for since they can invest in a wide list of stocks. But one category which may be good to miss is large- and midcap. One can create the same diversification with largecap and midcap schemes separately or invest in multi-cap if looking for better results.
Similarly, in debt mutual funds, investors should not rush to include new categories like low duration funds as an ultra-short term fund may still meet the objective.
In nutshell, every category is not made for inclusion in your portfolio. It's wiser to stick to funds with performance track record and keep an eye on the performance of new categories before you make a decision.
The writer is registered investment advisor and founder of JS Financial Advisors


Moneycontrol Ready Reckoner
Now that
payment deadlines have been relaxed
due to COVID-19, the Moneycontrol Ready Reckoner will help keep your date with insurance premiums, tax-saving investments and EMIs, among others.
Facebook-BCG report suggests these measures for businesses to unlock the changing consumer behaviour in the current pandemic. Read More!
First Published on Jul 25, 2018 08:04 am