Clients sometimes hold the financial advisor accountable for decisions he had not advised or taken, but merely facilitated for a fee. The fee was being used as a weapon of taunt.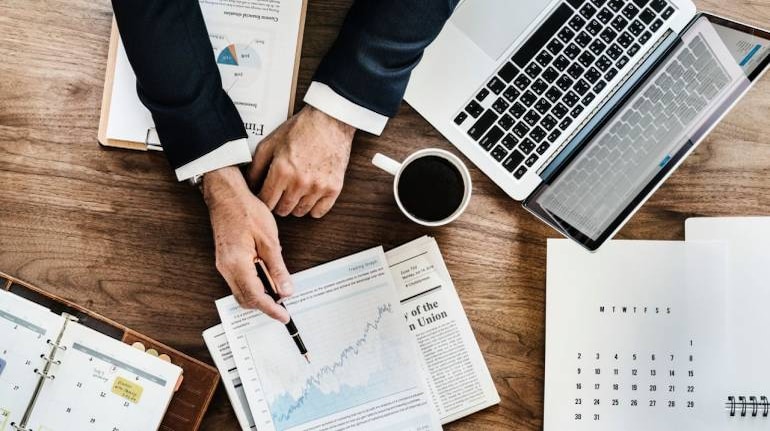 Shyam Sekhar
Prasad had a peculiar problem. A problem of plenty. This was his best year as a financial adviser. He had added the most clients, aggregated the most monies, and grown his assets under management to an all-time high. Yet, he was extremely unhappy.  He definitely knew that the recent regulatory moves to reduce commissions were not the source of bother. He was quite content with what he earned. In fact, he always expected his commission income to go down. He was confident that his service standards would carry the day for him.
Then what could be the cause of his unhappiness? After all, he enjoyed serving clients, serving their interest and selling them products he felt were good for the long-term. He did not know the reason himself. But, something was bothering him no end.
Prasad's state of mind probably reflects what most sensible advisers are going through now. The good adviser can easily be stereotyped. He has a certain DNA. He works constantly on client behaviour, especially in the toughest of times. When nobody wants to invest, he helps them understand why they should invest. Clients show fear during bear markets and need a lot of mental preparation and convincing to invest in equity. They usually resist what advisers tell them then and believe that the risks are too high. The adviser spends inordinate time and effort following up with clients and convincing them to maintain a decent allocation to equity mutual funds.
The behavioural readiness, which an adviser creates in an investor is immense. It is often not valued enough or appreciated adequately. But Prasad did not bother much about that and went about his work with missionary zeal. He genuinely believed in what he told investors and wanted them to be personally convinced. He had kept his investors invested through tough times during the previous bear market, helped them scale up investments during difficult times, and had seen their portfolios swell to touch new highs.
Then the tide turned. Markets kept rising through 2015-2018 and investors started to become easier to convince. The effort taken in tough times stood him in good stead and investors continued to give him fresh investments during good times. Things eased up for him and he really didn't need to convince them into investing. They were more than willing to invest more monies as the markets went higher and higher.
Importantly, they now believed they knew where to invest as markets went higher. All they wanted Prasad to do was agree with their choices and execute them. So, even when he cautioned them, they overrode his warning and went ahead with their own choices. Prasad respected his clients' rights and submitted to their choices. As markets climbed higher and higher, Prasad noticed that his clients were too aggressive in their choices. He tried to advise them. But they were in too much of a hurry to even pay heed or hear him out.
As an advisor, he had a choice. He could either go with what his clients wanted. Or lose them to another advisor or an online alternative under the direct option. Prasad knew that he would have lost all the goodwill he had built if he let them go simply because he disagreed with their choices. So, he simply did what they wanted him to do. He found that it worked very well for his business. His clients wanted all the action, made all the decisions, and preferred Prasad to merely execute. They were willing to reward him with business for keeping quiet and merely agreeing with them. At some point, he began to tell them what they wanted to hear. Prasad's unhappiness began at that point when he sailed with the tide.
Advisers with long years of experience will be familiar with this tale. They can easily identify with this. Prasad was only suffering from classic adviser's fatigue that rears its head after every bull run. In the heydays, he had to do what the client wanted him to.
But the client was now singing a different tune. The client's own choices had not done well and he had seen erosion in his portfolios. The client was holding Prasad responsible for his own decisions. The years of hard work done by Prasad convincing his clients, educating them on investment discipline, and servicing them diligently seem to suddenly feel like wasted years. It was not being considered, remembered, or appreciated. Much worse, he was being held accountable for decisions he had not advised or taken, but merely facilitated for a fee. The fee was being used as a weapon of taunt by his clients against him. And he did not know what to put forward in defence. If he spoke truth to the clients, he would lose them forever. If he kept quiet and listened to them externalising blame for their follies onto him, he would continue feeling down and out.
Advisers need to learn to deal with themselves during these difficult times. They need to rediscover their strengths, speak the truth gently to clients, and bring them around to listening to good advice. The most important thing now is to take tough decisions and walk out of recent mistakes. A time will come when it can be settled as to whose mistake it was - the investor or the adviser.
Shyam Sekhar is chief ideator and founder, iThought.
First Published on Nov 27, 2018 10:44 am