As the government works out with other countries on ways to mitigate the quarantine requirements and see how services can re-start, there is a new thinking that is taking shape — the need to have more non-stop flights from India as passengers want to avoid hubs.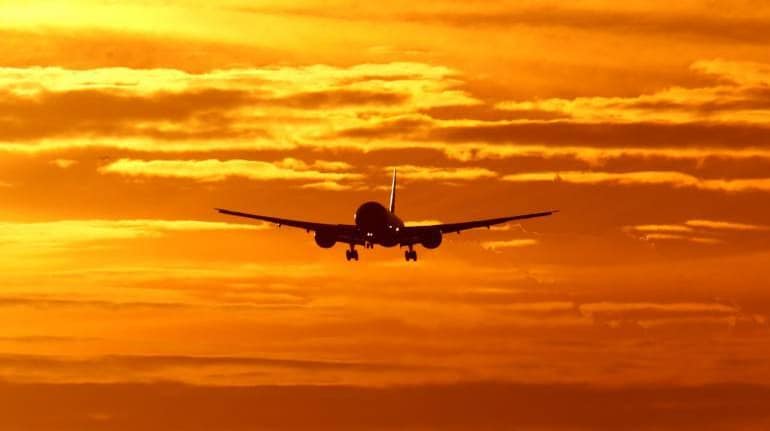 From the initial shock to re-starting services in a calibrated manner, the aviation industry has come a long way in dealing with COVID-19.
American carriers are getting their aircraft back from long-term parking as demand increases. India, though closed for international travel, has increased the limit for domestic flights from one-third to 45 percent of the total approved capacity.
The numbers are still low, but from 500-plus, airlines are operating over 700 daily flights in domestic sectors currently.
While the government has already extended the ban on international flights until mid-July, it has kept a window open to start limited flights to certain destinations. This came after the US Department of Transportation objected to Air India's repatriation flights, claiming that it violated the Air Services Agreement between the two countries.
COVID-19 Vaccine
Frequently Asked Questions
View more
How does a vaccine work?
A vaccine works by mimicking a natural infection. A vaccine not only induces immune response to protect people from any future COVID-19 infection, but also helps quickly build herd immunity to put an end to the pandemic. Herd immunity occurs when a sufficient percentage of a population becomes immune to a disease, making the spread of disease from person to person unlikely. The good news is that SARS-CoV-2 virus has been fairly stable, which increases the viability of a vaccine.
How many types of vaccines are there?
There are broadly four types of vaccine — one, a vaccine based on the whole virus (this could be either inactivated, or an attenuated [weakened] virus vaccine); two, a non-replicating viral vector vaccine that uses a benign virus as vector that carries the antigen of SARS-CoV; three, nucleic-acid vaccines that have genetic material like DNA and RNA of antigens like spike protein given to a person, helping human cells decode genetic material and produce the vaccine; and four, protein subunit vaccine wherein the recombinant proteins of SARS-COV-2 along with an adjuvant (booster) is given as a vaccine.
What does it take to develop a vaccine of this kind?
Vaccine development is a long, complex process. Unlike drugs that are given to people with a diseased, vaccines are given to healthy people and also vulnerable sections such as children, pregnant women and the elderly. So rigorous tests are compulsory. History says that the fastest time it took to develop a vaccine is five years, but it usually takes double or sometimes triple that time.
View more
Show
As the government works out with other countries on ways to mitigate the quarantine requirements and see how services can re-start, there is a new thinking that is taking shape — the need to have more non-stop flights from India as passengers want to avoid hubs.
While recovery estimates range from a very optimistic quick recovery to a three- year recovery, airlines are hopeful that passengers will prefer direct flights over a change at mega hubs to avoid the hassle of mixing with people. With travel taking a pause, there isn't any evidence of this happening but there sure are surveys which indicate so.
What does this mean for airlines in India?
Airlines in India have always played second fiddle to their global counterparts when it comes to international routes. Neither are airlines deploying sizeable capacity on international routes nor are they carrying sizeable traffic to international destinations from India.
Jet Airways, now grounded, operated 50 percent of its capacity by ASK (Available Seat Kilometers) on international routes. As it stands today, Air India is the only operator in the country which deploys its wide-body aircraft across the world - from Australia to America!
Vistara, the TATA-SIA (Singapore Airlines) joint venture, has six B787-9 Dreamliner aircraft on order, one of which is part of the fleet right now. The next is expected soon. It is yet to start international wide-body services.
IndiGo started flights to Istanbul with a codeshare in place with Turkish Airlines, but soon ran into rough weather -- first due to the closure of the Pakistani airspace, and, then, due to the seasonal strong winds.
Who benefits the most?
Air India, the beleaguered national carrier, which is put on the block by the government, has a chance like never before to jump on to this bandwagon. The airline has a fleet of 27 B787-8 dreamliner aircraft, which it operates to as far as Sydney, Melbourne and Washington D.C. Its fleet of B777s are used to serve cities like San Francisco, Chicago, New York and more.
Over the last decade, Air India moved its hub from congested Mumbai to relatively de-congested Delhi, and built a fine afternoon bank of departure to Europe and a mid-night bank to North America. Both these banks are well-connected to major Indian cities, with a connection time that rivals other airlines on the route in terms of total time to destination.
As per the Preliminary Information Memorandum released by Air India early this year, three of its 27 B787s and two of its 15 B777s were grounded. These five aircraft could well be used to serve five new destinations with daily flights.
However, Air India has been smart and has well adjusted the demand-based capacity across airports by not operating daily flights to Vienna, Madrid, Rome, Milan and others while continuing to operate daily flights to Paris, London and Frankfurt.
With non-daily flights, these five aircraft could potentially help open up nine or 10 new destinations where there is demand. In network planning, opening as many destinations is not very prudent. What is prudent is connecting an additional point to an existing destination.
Air India was already at it, until COVID-19. The airline had announced flights to Hong Kong from Mumbai, and to Frankfurt from Mumbai -- the logical extension of its existing presence at both Hong Kong and Frankfurt from Delhi.
Vistara, which has been trying to get a slot at London Heathrow, hasn't been able to manage a slot at London Gatwick. While the airline has the B787-9 in its fleet, it is not configured with a crew rest area that could allow the airline to fly this aircraft non-stop to the US. Air Canada operates the same aircraft type, non-stop to New Delhi from Toronto.
Both these airlines could look at some of the routes where foreign carriers are operating. But Indian carriers aren't doing so, and, hence, losing out on an opportunity to consolidate all non-stop traffic.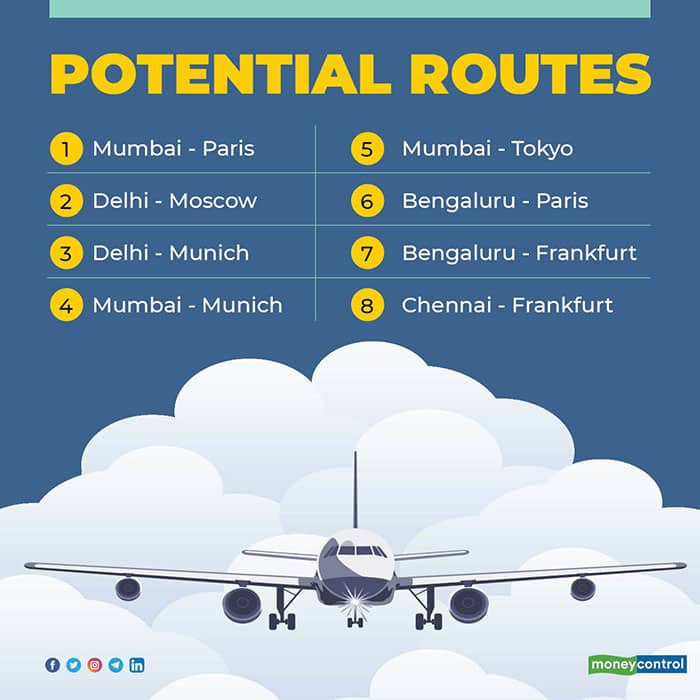 Tail Note
While both Air India and Vistara are likely to benefit, the real game changer could have been IndiGo, had the A321XLR been in service. While IndiGo has ordered for this type, it is yet to receive the first one.
Both IndiGo and Spicejet had filed for slots at airports in the UK for wide-body aircraft. In the past, Rono Dutta, IndiGo's CEO, has been candid about the cost of wide-body operations, but will it change with the 'new normal'?
Will the airlines be tricked into taking the bait for wide-body aircraft? There are airlines which are driven by data and those which are driven by emotions. We will know in the next few quarters which one is where!
Ameya Joshi runs the aviation analysis website Network Thoughts.
First Published on Jun 30, 2020 12:17 pm