According to Nigam, the consumption patterns are shifting from back office to front, and the IT is revenue enabler and therefore the consumption of solutions would be smaller in nature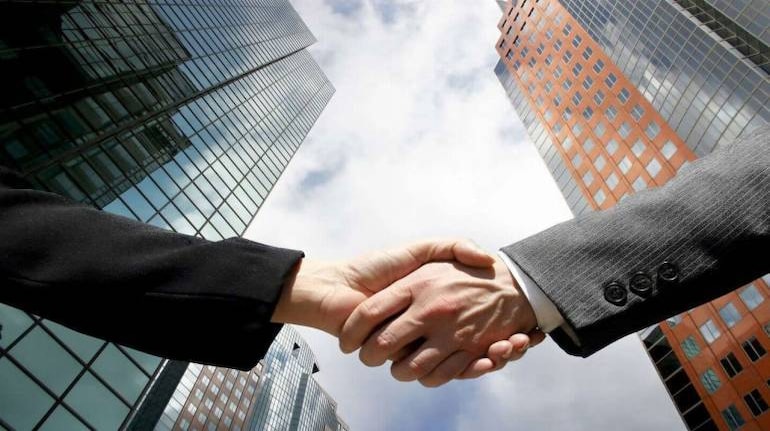 Nishikant Nigam, EVP and Chief Delivery Officer, CSS Corp and an ex-Infoscion, speaks about the evolving role of the delivery officer how a mid-tier outsourcing firm finds its niche among the larger players, and why he thinks smaller deal sizes in the industry are here to stay over the next 3-5 years.
Here are some edited excerpts from the interview:
Q: How is the role of a Chief Delivery Officer changing, with automation being such a constant theme?
A: IT itself, is in my opinion, firmly in the driver seat in terms of any enterprise and it is the differentiator, it is the revenue generator for that enterprises.
In the past, it was probably the back-office role, therefore the role of the Delivery Officer or a Delivery Head of any organization becomes much more important, it is more connected to the clients and the businesses to solve the business problems which are the technologies, which are fairly new and maturing very fast.
Earlier there was an era of large deals; you would see 50-100 million dollars deals, a lot of focus was on executing those deals to perfection and that was the delivery main role, but today, with deal sizes having become much smaller, and therefore all the organizations who are providing IT services have to be different.
Q: You are a mid-tier services company, how is the kind of deals that you get into different from your larger peers? Do you think large deals are going to make a comeback?
A: My view is not in near term because the consumption patterns are shifting from back office to front, and the IT is revenue enabler and therefore the consumption of solutions would be smaller in nature.
So, we won't see 100 million dollars deals. It's already happening, those are not there in the market. I think we are still three to five years away from a time when technology disruption of this kind takes place.
You would see the consumption pattern would always be small because our clients are also figuring this out (new technology), it takes time. And therefore I don't think that we are going to see that kind of deal size in near term but at the same time, the excitement and the consumption would increase on the smaller deal size, there would be many such deals because when you play on the revenue side the pie is much bigger. In next 2-3 years you would see multiple such deals happening in parallel and that is where we are also seeing traction.
We are getting into that part of the business and seeing the consumption growing in terms of numbers.
Q: So, what are the technologies that clients are most excited about?
A:  Data is becoming the most important thing we all know that, people say "Data is the new oil, data is gold". So, I think that technologies which is going to deal with real-time data are going to be very-very important. The enterprises today have to take real-time decisions on their consumer behavior and therefore you need to have solutions which can enable that.
Technology-wise, there are multiple technologies which would come together. It would be a combination of data science, AI, analytics, IoT, virtual assistance. All those technologies or combination of them would provide those kinds of experiences to our customer's customer.
Q: You mentioned AI and IoT you have also been investing very heavily, internally in these technologies, could you talk a little bit, about the YODAA platform and other initiatives?
A: We invested very heavily some months ago in our Innovation Labs.
We have around 50 plus User experience designers, extreme programmers, we have around 40 data scientists, who are only working in the labs. Therefore, all these guys, the great brains are coming together.
YODAA is our AI platform which is one of the platforms, which is ingesting a lot of data, it also helps in virtual assistant in real time, it can be applied to conversational commerce, and it can be applied in tech support area of where it becomes an enabler
Active Insights is customer intelligence solution. We are sitting on the huge amount of data from our customers where we can find patterns in that data, we can apply those patterns into real-time work, in terms of either benefiting the business process or helping in terms of making the hyper-personalized experience for their customers so all that can be done through that.
We also have a context driven IT operations and automation platform called Contelli, which can be applied to any infra world hybrid eco-system. It can quickly bring down the total cost of ownership as well as it has very contextual automation and we believe on the cost side in the contextual automation.
Q: How are you finding people with the requisite skill set? Are you retraining internally?
A: These are specialized services and I think that there is enough talent because in our lab we don't need more than 100 people. So, from that point of view, you can attract the talent. There are those kinds of people available, they may not be in large numbers. Secondly, you also need to re-purpose, re-orient.
The other thing is to retain talent. The employees need to also see whatever they are doing, they are able to generate interest in our client's organization, and they are also contributing to our revenue growth.
As word spreads, this is how more and more people come in.
First Published on Sep 16, 2017 09:34 pm