If the intent is to clean up the banking system and prevent recurrence of the bad loan problem with alarming regularity, a merger is a non-solution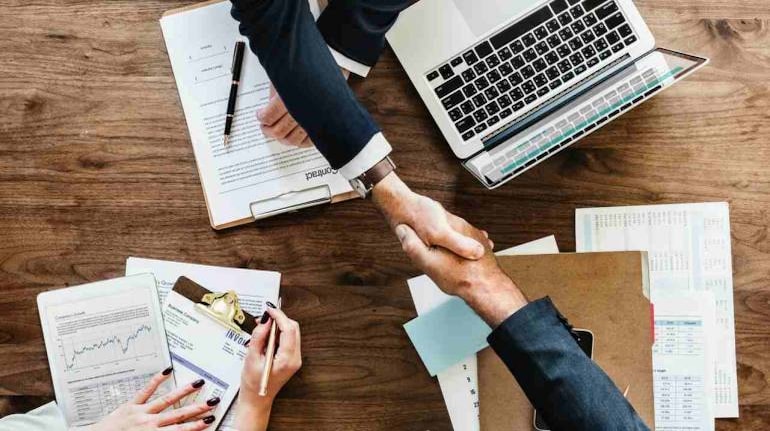 The key questions in the government's proposal to merge Bank of Baroda, Dena Bank and Vijaya Bank are: 1) What's the purpose behind consolidating these banks; and 2) Will it solve the problems of state-owned banks in particular and the Indian banking system in general? The answer to the first is not clear. To the second, it is an unequivocal no.
2019 will mark the golden jubilee of bank nationalisation. Nearly 50 years later, it's clear that India does not need so many universal banks to achieve financial inclusion. Even the M Narasimham Committee of 1991 had recommended moving to a structure which would have four lenders as global banks, about 10 nationwide universal banks besides local banks.
With half of public sector banks (PSBs) in the sick room, it would seem that the time is ripe for a merger among PSBs. The government is also ratcheting up the probability of success by merging two relatively strong banks with a weak one. On the flip side, it means fewer eligible partners for other weak banks.
But a merger is a mere band-aid that will try to patch up the big cracks in the banking system when deep surgery is required. The moot question is whether this is the right time for a merger. Such a merger would have a greater chance of success when the banking system is much healthier. The current consensus is that all bad loans have been recognised, but there is no visibility on the recognition of these assets. The power sector itself has the potential to add a further Rs 1.75 lakh crore of bad loans. With RBI strongly coming down on forbearance and increasing pressure on banks to resolve even loans with a single day default, stress on the banking system will continue for some time.
It is anybody's guess how much banks would gain from the much touted synergy: the most abused word in any merger and acquisition. Using the same core banking software will probably save some pennies in merger costs. But would the amalgamated bank take tough decisions such as closing down branches? Would bank unions allow staff to be laid off? Would it even be possible for the government in an election year to retrench PSB employees?
If the intent is to clean up the banking system and prevent recurrence of the bad loan problem with alarming regularity, a merger is a non-solution. It will just end up creating a larger bank with the same problems that have been plaguing state-owned lenders for a long time. The government needs to change its piecemeal approach and enact structural changes in the way PSBs are run.
If there is one thing, the three credit crises in India over the last three decades has taught us that it is the lack of a strong credit culture in PSBs. Look no further than former RBI Governor Raghuram Rajan's note to a Parliament committee last week. Banks seldom did due diligence of project loans, often trusting the reports of the investment bank of the project promoter, he wrote, adding there was little follow-up on project health monitoring.
The Centre has claimed it no longer promotes 'phone banking' – a term mocking previous government's interference in commercial decisions of banks. Leave alone the fact that the Life Insurance Corporation-IDBI Bank deal sounds suspiciously like phone banking as do reports of a move by LIC to bail out IL&FS, necessitating reform of PSB boards. The government should distance itself from PSB boards and allow the regulator to treat these entities on par with private banks. A professional board will go a long way in fixing the problems of the Indian banking system. This applies to some private banks as well.
There is a need to incentivise PSB staff. Human resource management should be improved so that bankers are rewarded (and penalised) for taking commercial decisions. Banks also need to beef up project assessment capabilities by being allowed to hire specialists and having flexible compensation policies.
Moreover, there is a need to persist with recapitalisation. Ideas like diluting the prompt corrective action framework and watering down Basel-III norms should not be encouraged. PSBs need to be capitalised fast, concomitantly with some of the reforms outlined above. As it is, India's banking system has one of the poorest capital to risk-weighted assets ratio of 13.3 percent, according to data from the International Monetary Fund.
Without proper governance reform and incentive systems, creating one more too-big-to-fail lender with the same culture is no solution to the problems of the banking system.
First Published on Sep 18, 2018 02:21 pm