The Swiss group owns the rights to the drug in the United States and Europe.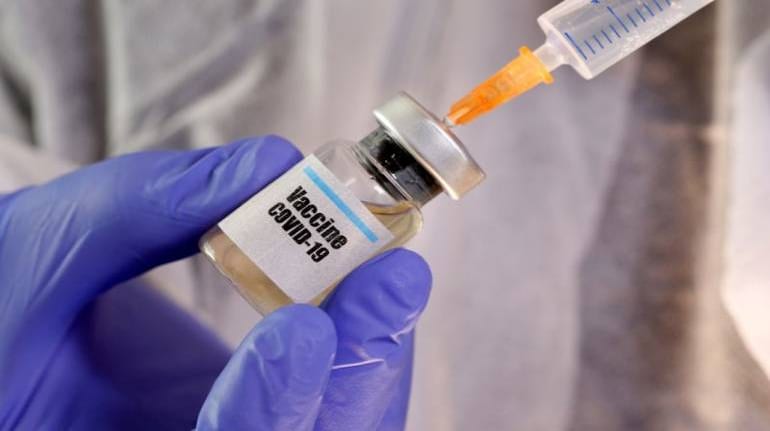 Relief Therapeutics' chairman said he was optimistic its RLF-100 (aviptadil) drug will win approval for treating COVID-19 patients in a matter of months.
The Swiss group owns the rights to the drug in the United States and Europe.
Its US partner NeuroRx is running multicentre clinical trials in patients who are severely ill because of the consequences of COVID-19, the respiratory disease caused by the new coronavirus.
"The active pharmaceutical ingredient of aviptadil has been used for a lot of years in different indications. From a safety standpoint we are quite optimistic," Raghuram Selvaraju told Swiss newspaper The Market in an interview posted late on Friday.
COVID-19 Vaccine
Frequently Asked Questions
View more
How does a vaccine work?
A vaccine works by mimicking a natural infection. A vaccine not only induces immune response to protect people from any future COVID-19 infection, but also helps quickly build herd immunity to put an end to the pandemic. Herd immunity occurs when a sufficient percentage of a population becomes immune to a disease, making the spread of disease from person to person unlikely. The good news is that SARS-CoV-2 virus has been fairly stable, which increases the viability of a vaccine.
How many types of vaccines are there?
There are broadly four types of vaccine — one, a vaccine based on the whole virus (this could be either inactivated, or an attenuated [weakened] virus vaccine); two, a non-replicating viral vector vaccine that uses a benign virus as vector that carries the antigen of SARS-CoV; three, nucleic-acid vaccines that have genetic material like DNA and RNA of antigens like spike protein given to a person, helping human cells decode genetic material and produce the vaccine; and four, protein subunit vaccine wherein the recombinant proteins of SARS-COV-2 along with an adjuvant (booster) is given as a vaccine.
What does it take to develop a vaccine of this kind?
Vaccine development is a long, complex process. Unlike drugs that are given to people with a diseased, vaccines are given to healthy people and also vulnerable sections such as children, pregnant women and the elderly. So rigorous tests are compulsory. History says that the fastest time it took to develop a vaccine is five years, but it usually takes double or sometimes triple that time.
View more
Show
"From an efficacy standpoint we need more data. I would say the probability at the moment stands at 60 to 70 percent that we will get the drug approved," he added.
Selvaraju said trial results could emerge within a "few more months".
"If we get meaningful data, I would expect that the FDA (US Food and Drug Administration) would act in an expedient and collaborative manner. I do not anticipate that we would need ten to 12 months for approval," he added.
Relief Therapeutics says aviptadil, a synthetic vasoactive intestinal polypeptide, is the first COVID-19 therapeutic to block replication of the SARS-CoV-2 virus in human lung cells.
Anticipation of progress has driven shares in the Geneva-based company sharply higher this year. They closed on Friday at 0.58 Swiss francs after starting the year at 0.0010 francs.
Follow our full coverage of the coronavirus pandemic here.
First Published on Aug 8, 2020 01:20 pm