The herbal, immunity-boosting sarees are priced Rs 3,000 upwards. They are currently being sold in Bhopal and Indore, but will soon be available across India.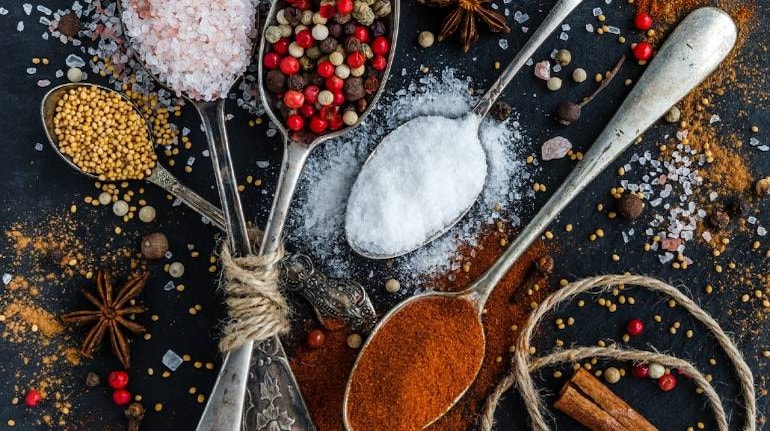 Products that come under the immunity portfolio have seen a meteoric rise in demand since the outbreak of the coronavirus. While several novelties have hit the market for the health-conscious including immunity boosting drinks, tablets, and papad (snacks), the latest product is unique; an immunity-boosting saree.
The herbal, "wearable immunity booster" hit the markets in Madhya Pradesh recently and has become quite the rage. According to an India Today report, the sarees have been named 'Ayurvastra' and they are being marketed and sold by the Madhya Pradesh Handloom and Handicrafts Corporation.
The sarees are priced Rs 3,000 upwards. They are currently being sold in Bhopal and Indore, but will soon be available across India.
Vinod Malevar, a textile expert from Bhopal who makes these immunity-boosting sarees, claims the fabric is processed using a "centuries-old" method to prevent infection.
COVID-19 Vaccine
Frequently Asked Questions
View more
How does a vaccine work?
A vaccine works by mimicking a natural infection. A vaccine not only induces immune response to protect people from any future COVID-19 infection, but also helps quickly build herd immunity to put an end to the pandemic. Herd immunity occurs when a sufficient percentage of a population becomes immune to a disease, making the spread of disease from person to person unlikely. The good news is that SARS-CoV-2 virus has been fairly stable, which increases the viability of a vaccine.
How many types of vaccines are there?
There are broadly four types of vaccine — one, a vaccine based on the whole virus (this could be either inactivated, or an attenuated [weakened] virus vaccine); two, a non-replicating viral vector vaccine that uses a benign virus as vector that carries the antigen of SARS-CoV; three, nucleic-acid vaccines that have genetic material like DNA and RNA of antigens like spike protein given to a person, helping human cells decode genetic material and produce the vaccine; and four, protein subunit vaccine wherein the recombinant proteins of SARS-COV-2 along with an adjuvant (booster) is given as a vaccine.
What does it take to develop a vaccine of this kind?
Vaccine development is a long, complex process. Unlike drugs that are given to people with a diseased, vaccines are given to healthy people and also vulnerable sections such as children, pregnant women and the elderly. So rigorous tests are compulsory. History says that the fastest time it took to develop a vaccine is five years, but it usually takes double or sometimes triple that time.
View more
Show
It takes around five to six days to make a single saree. The sarees are reportedly treated with spices that are known to be natural immunity boosters, such as cloves, cardamom, cinnamon, black pepper, bay leaf, etc.
The spices are crushed and soaked in water for over 48 hours. They are then placed over a furnace to generate steam, which is used to treat the cloth. The immunity-boosting effect reduces with every wash and lasts for a maximum of five washes.
Follow our coverage of the coronavirus crisis 
here
First Published on Aug 14, 2020 05:49 pm