He said one petro would equal $60 and have the equivalent of 360 million bolivars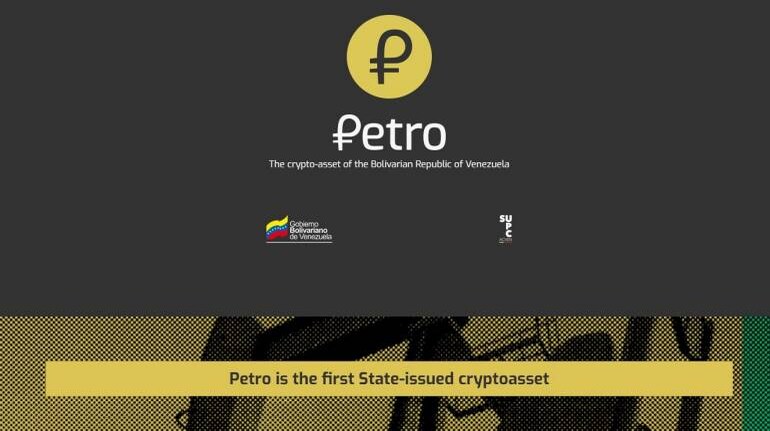 Venezuela's president Nicolas Maduro announced on Friday a single exchange rate and pegged it to his socialist government's petro cryptocurrency, effectively devaluating by 96 percent.
Maduro said he would overhaul Venezuela's disparate exchange rates and peg salaries, pensions, and prices to the petro, a cryptocurrency launched by the government earlier this year. He said one petro would equal $60 and have the equivalent of 360 million bolivars.
That implies a new exchange rate of 6 million bolivars per dollar, broadly on par with widely used black market exchange rates, entailing a 96 percent devaluation compared with the current official DICOM rate of 248,832 bolivars per dollar.
Since 2003 Venezuela has had strict currency controls, identified by economists as a major cause of its economic crisis, which has spawned hyperinflation and rendered the bolivar currency near worthless.
"They've dollarized our prices. I am petrolizing salaries and petrolizing prices," Maduro said on state television on Friday night. "We are going to convert the petro into the reference that pegs the entire economy's movements."
Precise details were not immediately available and the Information Ministry did not respond to a request for comment.
"World champions in economic disasters!" opposition leader Henrique Capriles tweeted after Maduro's announcement. "No Venezuelan deserves to live this tragedy or that these incapable people destroy our nation!"
The International Monetary Fund has predicted that inflation in Venezuela would hit 1 million percent this year. And cryptocurrency experts have cast doubt on the petro as a functional financial instrument, citing a lack of clear details on how it operates and U.S. sanctions that make it off limits for most financial market operators.
Maduro said the measures would tackle an "economic war" that he has said was being waged by Western powers to sabotage his administration.
First Published on Aug 18, 2018 09:30 am