Many startups have emerged in the country after surge in bitcoin's popularity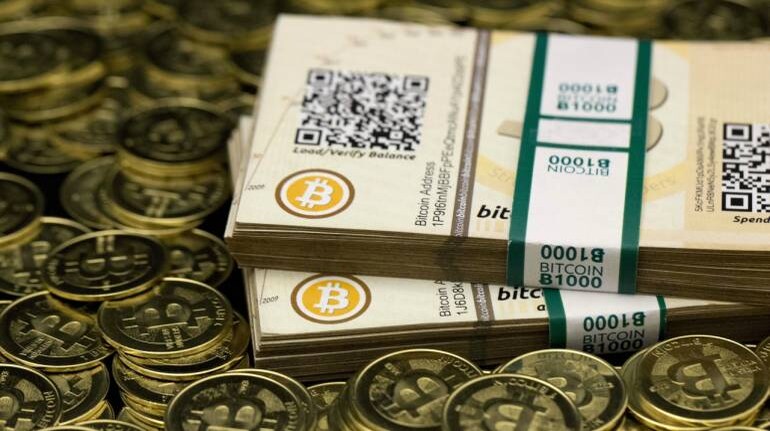 The Reserve Bank of India (RBI) has effectively banned any dealings in  cryptocurrency via banks or e-wallets in the country stating "dealing with or providing services to any individuals or business entities dealing with or settling virtual currencies."
Many startups have emerged in the country after surge in bitcoin's popularity.
Nischal Shetty, CEO of  WazirX , a Bitcoin and crytocurrency exchange said: "Blockchain technology and cryptocurrencies are going to define the future of financial technology and the way money operates. While the security features intact in the blockchain technology have been acknowledged by the Finance Minister himself, the latest mandate by the Reserve Bank of India, discouraging Indians from dealing in cryptocurrencies, is quite disheartening. More so, since in the recent past, the RBI had seemed to be favourably predisposed towards supporting new, innovative and tech-driven processes.
"While India continues to debate and hold back the mainstreaming of cryptocurrencies, our global counterparts in the USA, Japan, South Korea etc are moving forward and regulating cryptos. By supporting blockchain and cryptocurrency, RBI could have given Indians an opportunity to be at the forefront of a global phenomenon, act ahead of time and be future-secured with our own set of digital assets."
The central bank said in its statement that virtual currencies (VCs), also variously referred to as cryptocurrencies and crypto assets, raise concerns of consumer protection, market integrity, and money laundering, among others.
"The RBI statement will negatively impact startups, because no matter how great an idea they have, investors will be wary of putting money into a crypto-venture given their uncertain future in uncertain regulatory environments," said Nehaa Chaudhari, Public Policy Lead, TRA, a technology policy and law firm.
After these RBI guidelines, Shetty added that this will exclude India from global crypto revolution. There will be massive wealth erosion of all the tax paying people who have invested in cryptocurrencies.
"Gullible investors will now try to buy cryptos through cash and other OTC means where they would have no buyer protection and end up falling for scams. This will also make illegal trades almost impossible to track," said Shetty.
Atulya Bhatt, Co-founder of BuyUcoin, a multi cryptocurrency wallet and exchange, said: "There will be a parallel economy and in few months people will find unregulated ways of cashing out. Some investors are in utter shock because the government has given only three months to handle the transactions. "
As for startups, he said, "It disturbed the whole structure of crypto exchanges. We have plans and we are discussing it. But banning it is an unfair step."
"The alternate way for the cryptocurrency exchange will be to do crypto to crypto trading," said Bhatt.
Ravi Kikan, COO, Panaesha Capital, said: "If you look at the complete circular it first talks about RBI exploring the desirability and feasibility of introducing its own crypto currency (a fiat-digital one). In fact, it has set up a panel to review the proposal and come up with suggestions by June.
"The RBI is more concerned about the other side of negatives like speculative trading, Consumer protection, Ponzi Schemes, Money laundering and terror financing that can pop up through this un regulated market, which I think is a very fair stand to safeguard the public at large. In the long run keeping the above in light the digital currencies which have a certain usefulness towards their utility/usage will be the ones that will have a shot at the silverline and more prone to acceptability."
In its budget speech, Finance Minister Arun Jaitley clarified in his budget speech that it is not a legal tender and the government will discourage its use. However, he had mentioned that the government will look at the utilisation of blockchain.
(Neha Alawadhi also contributed to this report)
First Published on Apr 6, 2018 05:04 pm