Few traders would have been able to face their family and come back from this situation, but Jaychandran was confident of his skills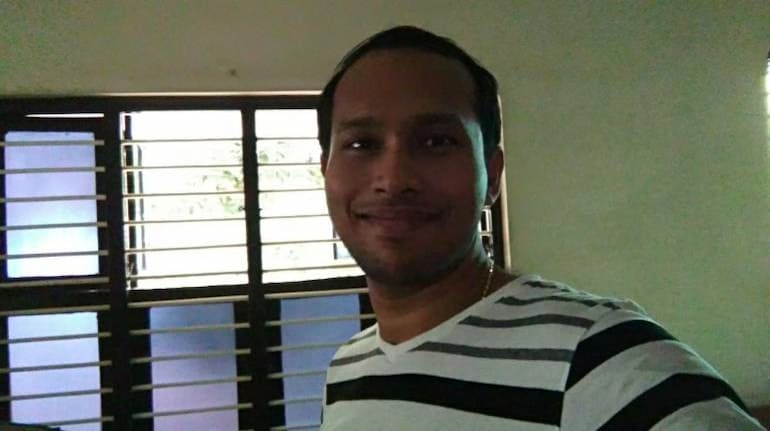 'If you personalise losses, you cannot trade'. This statement was made by Bruce Kovner who borrowed $3,000 on his credit card to trade. Today Kovner is worth more than $5.3 billion with every penny coming from the market.
Every trader who has crossed the threshold to being a consistently successful trader would agree with Kovner that the biggest tipping point in their life has come when they started disassociating themselves from individual trade outcomes and getting emotionally detached with the outcomes.
All the traders and fund managers that we have interviewed in Moneycontrol have catapulted in the big league after they took the emotion of out the trades.
Jaychandran, the trader whom we feature today ran himself to the ground by personalising losses. He went on a revenge spree after losing some trades, taking random trades and deviating from his strategy. End result – he managed to blow up a huge account in a matter of days.
Many traders have gone through this spell, but what makes Jayachandran's story different is that he is the son of a farmer and blew up the money that his father gave him after selling a parcel of the farmland.
Few traders would have been able to face their family and come back from this situation, but Jaychandran was confident of his trading skills and the potential of markets to generate big money. He literally locked himself in to learn the art and science of trading. It took him three years to repay his father.
Jaychandran is also an unconventional trader, he does not follow the now technical analysis but is one of the few traders in India who approaches trading with a technique called Market Profile (see box). An intraday trader, Jaychandran rarely has an open position overnight.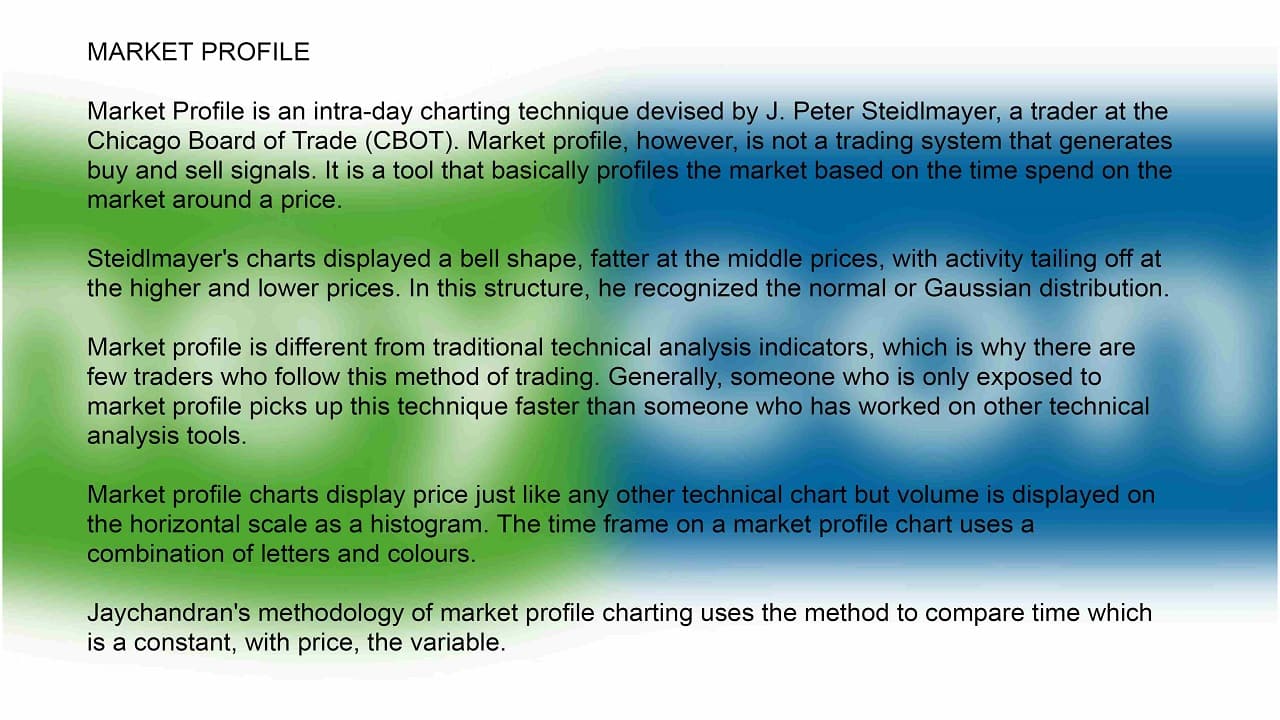 Jaychandran has come a long way since he blew up the account, he now personally trains traders and has been approached by a hedge fund to manage a part of their money, but the entire journey has its fair share of ups and downs.
Jaychandran spoke to Moneycontrol's Shishir Asthana about his journey as a trader, his style of trading and future plans.
Q: You have a unique trading style but before talking about your trading can you tell us about your background and how you came to the market
A: I come from a village 130 kilometers from Chennai. I have a background Bio-informatics but I do not have any work experience in that space. During my college days, I used to stay with my cousin. He had a friend who used to frequent the house regularly. This person always used to talk about shares and share prices, its movement and how much he made or lost.
One day I asked him about what he was talking and how do I get information about it. He told me the best way to learn is to monitor prices. He asked me to note the open and closing prices of few companies.
I did that for a period of three months but without reaching any conclusion. I, however, was interested in the movement and price used to come back to some levels and go back.
After I completed my engineering I was looking for a job. I manage to get one after a year of searching. This was a job in a multinational company for software testing.
When I entered the company I saw employees jumping and shouting on their seats. I was under the impression that the excitement was on account of successfully completing a code.
But this was in 2007 and the employees were trading in the market. I felt happy since I was also interested in the market. I asked an employee them how do I get involved in the market. I was told I would need to open an account with a broker and pump in some money.
The very next day I opened a broking account and asked my father Rs 30,000 to trade. My friend advised me to buy a call option. Without knowing anything about options I bought Rs 30000 worth of worth of Nifty call option.
Without understanding what derivatives are I bought call options for my entire capital. Within days this money became Rs 500. I was worried and asked my friend what was happening. He said he was expecting the market to rise but it did not happen so let's wait and watch. However, I felt that I should be booking my losses and took out Rs 500 from the trade.
I didn't know what to tell to my father so I told my cousin about the event and he said that since I did not make money in the call option lets put the money in a put option.
The market during this time was very volatile the Rs 500 of put soon became Rs 30000 again. I was relieved to recover my money and took the money out.
I gave the money back to my father but this was the turning point in my life. I saw that Rs 30000 can become Rs 500 and Rs 500 can again become Rs 30,000 in a short time. I was hooked on trading. I told my father that I would like to quit my job and take up trading seriously. I requested him to take care of my expenses for one year and if after a year I was not successful I will take up a job.
I am lucky to have such parents, they agreed to what I said. Their rationale was that up till now I have always done what they asked me but now was the first time I was asking something from them.
I had 1 year to plan my trading business I went about looking for strategies in the market and the first thing that internet search showed me was market profile techniques (see box).
Q: Did you ever learn technical analysis before professionally starting trading.
A: I was hooked to market profile from the start. I never learned technical analysis or moving averages or candlesticks patterns. Market profile is a very subject and requires a very high level of intensity. In those days we did not have any books available on the market, further, internet facility was poor so I requested a friend of mine in the US to send the books after downloading and printing it.
After searching and reading about the market profile for 7-8 months and interacting with people on trading forums, I was somewhat sure that I had a trading strategy in place. But during the learning period, I never looked at the market.
Q: How was the transition from learning to actual trading
A: One main problem for me in the transition was that the books talked of markets which were open 24 hours. I had to adapt the strategy to Indian markets that are open for only part of the day. This might not be so much of an issue for traders using pure technical analysis, but for someone who uses market profiles, it is a big difference.
So I paper traded for 4-5 months before jumping in. Luckily for me in those days markets were in my favour and were in the mean reversal mode market. This was an easy zone where I used to buy low and sell high almost every day and money was easy to come by. I used to wonder how could people ever lose money in the market.
I used to be shorting every time the market gapped up and go long every time the market used to gap down. I was making good money in those days. In a matter of 4 months, I was up by around 30%.
Just when I was getting comfortable, the problem started. The market started trending and my entire strategy went for a toss. Every time I used to short on a gap up the market just went on going higher. I ended up losing the money made in the 3-4 month, however, I did not let the market erode my capital.
I noticed the change in the market and felt the need to revise my strategy. So I went back to the drawing board.
Q: What was the change you noticed?
A: Markets generally are in a mean revert mode, so my strategy used to work very well during this stage. However during a trending period, the strategy did not work and I had to incorporate corrections into it, which I successfully did.
With this knowledge, I entered the market again. I did phenomenally well for the next two years and was clocking 120 % a year. This gave me the confidence to increase my size.
During this time my father sold a parcel of land farmland. I asked my father to give me the money to trade in the markets. He did trust me and my track record. I managed to blow up the Rs 70 lakhs that he gave me in less than 15 days.
Q: How did this happen when you were trading so well. What about money and risk management? How did your father react?
A: Till that time I was trading on a small amount so I did not pay much attention to money management it was only after the event that I learned money management. Rs 70 lakh was a huge fee to pay for money management.
My parents naturally were in a state of shock but somehow they trusted me. As for me the only thing that I was thinking was how to recover Rs 70 lakh in my initial days. I had gone through the recovery process earlier. I had done that with only Rs 500 and so I was in a way confident that I can do that again.
The loss of Rs 70 lakh was on account of random trading. I was revenge trading after my first few trades went wrong. Every trade I was taking was to recover the loss of the earlier trades. Since the amount was huge the psychological impact was high. I traded without bothering about the strategy. I was having a gambler's mindset, I need to recover my earlier loss anyway possible.
Post the loss all I was thinking was how can I repeat the same performance. What did I do wrong now and how can I protect myself against it in future. I discovered that trading small amounts and big amounts are two completely different ball games.
Method and strategy is only a small part of the game. Money and mind management decides the success of a trader. So the next 8 months I just tried to figure out how best I can trade. In 2012 I asked my friend for a loan of Rs 5 lakhs and started trading again.
The next 2 to 3 years I nailed every move in the market in a matter of 3 and a half years I was able to recover the entire Rs 70 lakh which I lost in less than 15 days. I returned the Rs 70 lakh to my father and I was left with some more money which I use other capital to trade in the market.
This is one lesson that I give to every trader giving money can be done and half a day but making money will take years and years of dedicated effort. There are no shortcuts to making money.
Q: How did you trading change during this period. 
After this period even when I was making losses I was not so worried because I was following the plan and the losses were small. My strategy is basically dependent on India VIX (volatility index) if India VIX is higher I am confident of taking money out of the market left right and center. When the VIX is lower, I do not trade. I realised there is a day to trade in the market and there is a day to stay away from it.
After I had returned the money I was more relaxed that's the time when I recorded my best return. I increased my trading corpus by almost 8 times in a matter of 5 months.
Q: Have you always day-traded or did you attempt swing trading or investing.
I like to experiment with various strategies but mostly I have been day trading. Except for one day I've always closed my position on the same day. That one day in 2015 when I had an open position, the market was closing near the day's low and I felt that the market will open with a gap down.  The market did open lower and I manage to close my position at the open making a profit of Rs 8 lakh on that trade.
I have always been trading Nifty mainly. But then I trade it aggressively. If I get a short signal I would short the future first then sell a call and buy a put. Basically three trades in the same direction. However, I would have a validation on stop-loss point where I will exit from all my trades.
But currently I am experimenting on swing trading. Earlier it used to interfere in my day-trading as the bias of swing trading used to crepe in the intraday trades. Now I have split the trades. The intra-day trades I do in my account and swing trades in my wife's account. I post my trades on my blog and my tweeter handle @niftywizard. In February the swing trades resulted in a profit of 32 percent.
Q: What is the holding time for your trade and the timeframe you trade in?
A: Since I trade on only on days when VIX is high my holding period is generally one hour. But I trade for a fixed target. Depending on the market my target moves from 50 to 100 points move on the Nifty.
I use a mix of market profile and price action for context which I do on the 30 minute chart. I prefer trading on a 100 tick chart, the other timeframes I am comfortable is the 3 and 5 min timeframes.
Q: Any other important events that influenced your trading
A: An important event that changed me more than my trading style was the Chennai floods. I lost all the physical possessions that I had created from my trading profits. We were lucky to survive as I managed to shift my wife and the newborn baby out of the house. An hour later our house was completely submerged. That is when I realised money is not everything. You need good karma which can be accumulated by good deeds. I started doing more charity work.
Relating it to trading, I started training new traders on a one-on-one basis. I used to give my view on the social media but the expectation of a retail person is that every trade should be a winner. That is not humanly possible. So I train new traders who are willing to learn the art.
Q: Talking about retail, what advice would you like to give him?
A:  One advice that I like to give is that to try to win in small amounts before getting in the big league. If you cannot make money with $100 what in the world do you think you can do it in $10,000.
If you trade for the money you will never make it, because it will affect your mind. Trade for the 3Ps – passion, process and patience and you will get what you deserve from the market.
Q: Do you think you will ever go back to the farms
A: In fact I go there more often now. We have started a new rice mill, which my father is mainly taking care of. I am learning the trade from him. In my style of trading there are periods when there will be no opportunity, so I need some other source of money. That's why I decided to go back to my roots, which has been very rewarding, but that's another story, which we shall discuss some other day.
First Published on Mar 18, 2018 10:21 am