Reopening subdued; COVID marshals deployed to ensure government's SOPs are adhered to; categories such as electronics and cosmetics do well on Day 1
Malls opened doors across the country on June 8 after more than two months with mask-clad shoppers having made to go through mandatory temperature checks, disinfectant channels and shoe mats at the entrance and guided by Covid marshalls deployed across properties who ensure that social distancing norms are being adhered to.
According to the Shopping Centres Association of India over 250 large malls occupying a floor plate of above 1 lakh sq ft were open today out of a total of 650 malls spread across the country. These included retail properties in Amritsar, Ahmedabad, Lucknow, Bareilly, Chandigarh, Pondicherry, Bengaluru, Hyderabad, Delhi, Durgapur, Thiruvananthapuram, Dehradun and Greater Noida.
As expected, the reopening was subdued. The categories that did well included electronics, cosmetics and apparel.
Follow our coverage of Unlock 1.0 here
COVID-19 Vaccine
Frequently Asked Questions
View more
How does a vaccine work?
A vaccine works by mimicking a natural infection. A vaccine not only induces immune response to protect people from any future COVID-19 infection, but also helps quickly build herd immunity to put an end to the pandemic. Herd immunity occurs when a sufficient percentage of a population becomes immune to a disease, making the spread of disease from person to person unlikely. The good news is that SARS-CoV-2 virus has been fairly stable, which increases the viability of a vaccine.
How many types of vaccines are there?
There are broadly four types of vaccine — one, a vaccine based on the whole virus (this could be either inactivated, or an attenuated [weakened] virus vaccine); two, a non-replicating viral vector vaccine that uses a benign virus as vector that carries the antigen of SARS-CoV; three, nucleic-acid vaccines that have genetic material like DNA and RNA of antigens like spike protein given to a person, helping human cells decode genetic material and produce the vaccine; and four, protein subunit vaccine wherein the recombinant proteins of SARS-COV-2 along with an adjuvant (booster) is given as a vaccine.
What does it take to develop a vaccine of this kind?
Vaccine development is a long, complex process. Unlike drugs that are given to people with a diseased, vaccines are given to healthy people and also vulnerable sections such as children, pregnant women and the elderly. So rigorous tests are compulsory. History says that the fastest time it took to develop a vaccine is five years, but it usually takes double or sometimes triple that time.
View more
Show
Manoj Gaur, MD, Gaurs Group, said they it was a "subdued but a positive start but the number is likely to go up during the weekend." The mall property located in Greater Noida received over 400 footfalls.
"We're giving away free masks to those who entered the property without wearing one. Covid marshalls are deployed on every floor. There were some issues with youngsters removing masks once inside the property but marshalls managed the situation. Food courts opened with 50 percent capacity. Only four people were allowed inside lifts and use of escalators was encouraged," he said.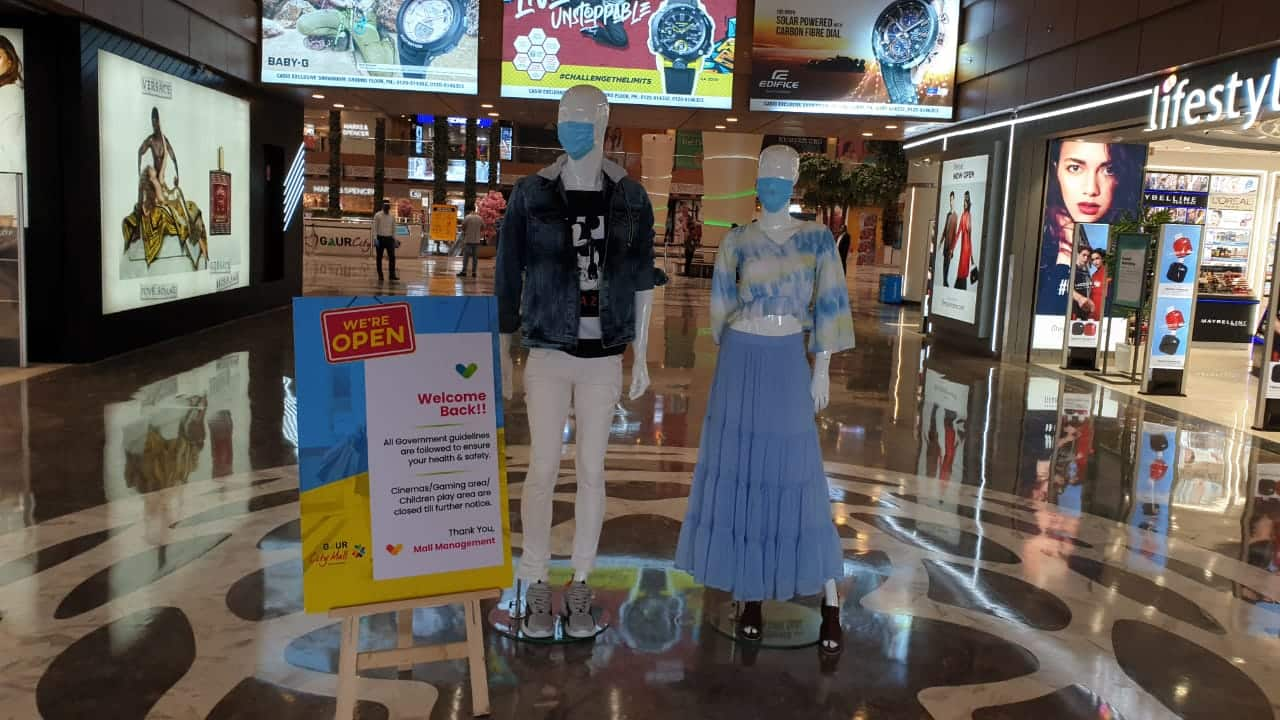 Mall promoters said that only serious shoppers in the age group of 17 to 40 visited the malls on June 8. "There were no casual shoppers," said Jayen Naik, Senior Vice President, Operations and Projects, Nexus Mall.
Three properties spread across Amritsar, Chandigarh and Ahmedabad opened today. About 7000 footfalls were received in Chandigarh and 4,000 in Ahmedabad and Amritsar. "We are hoping the number of build up by the weekend once F and B reopens. A large number of people visit malls to watch movies and that segment too is missing as cinemas would only be allowed in the second phase," he said.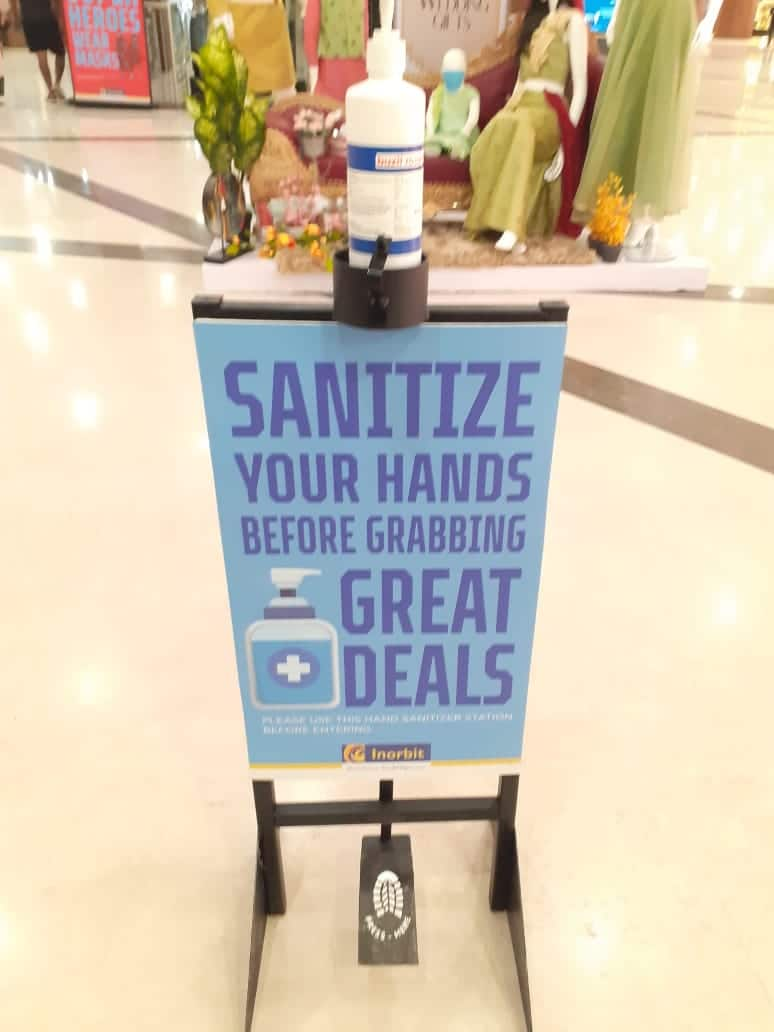 Delhi's Select City Walk received about 4,000 footfalls. "This is about 25 percent of the footfalls we receive in the month of June. Only about 50 percent of the retailers opened their stores today," Arjun Sharma, chairman, Select Group, told Moneycontrol.
"We are not pushing the numbers, we don't want our systems and processes to buckle under pressure. We want to send across the message that malls are safe to shop," he said, adding the numbers may double over the weekend but everything depends on the number of COVID cases.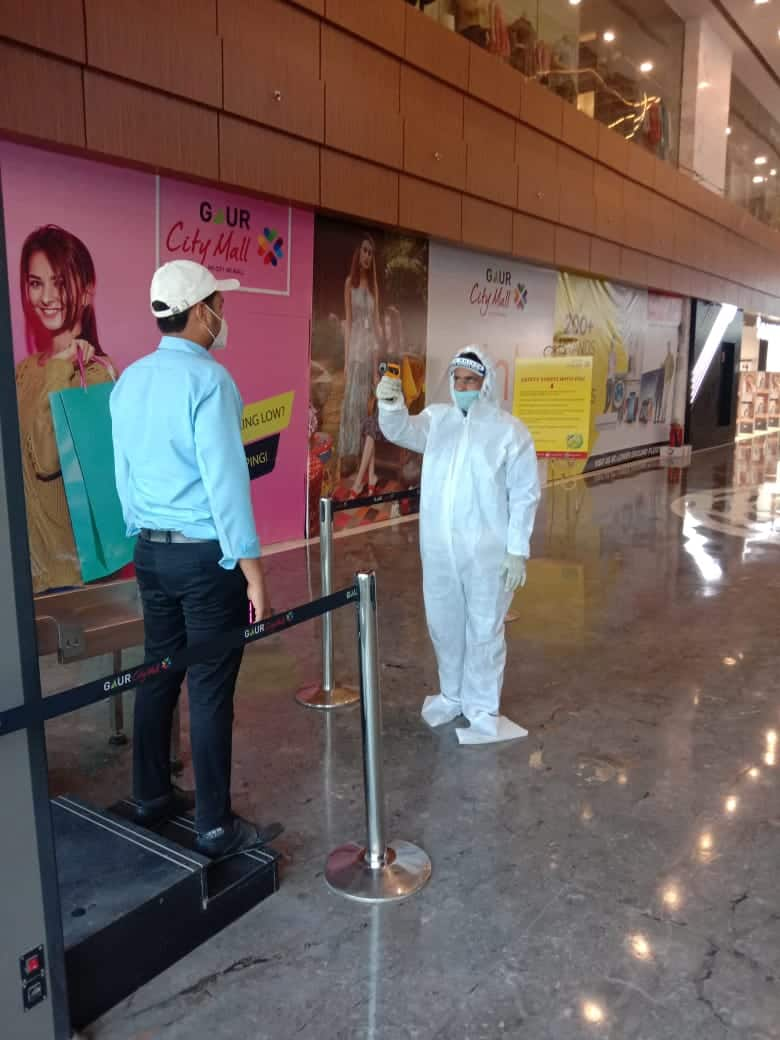 The mall is perhaps among very few properties that has installed disinfectant tunnels approved by DRDO at its three entrances.
Akashdeep Singh Noul, Centre Director, Mall, Ahmedabad One, said at a webinar organised by the Shopping Centres Association of India, that shoppers were welcomed with gift vouchers continue on the first day.
The malls received 2,500 footfalls and the maximum amount spent was Rs 38,000 by a single shopper, he said, adding apparels, watches, cosmetics were the best performing categories on the first day.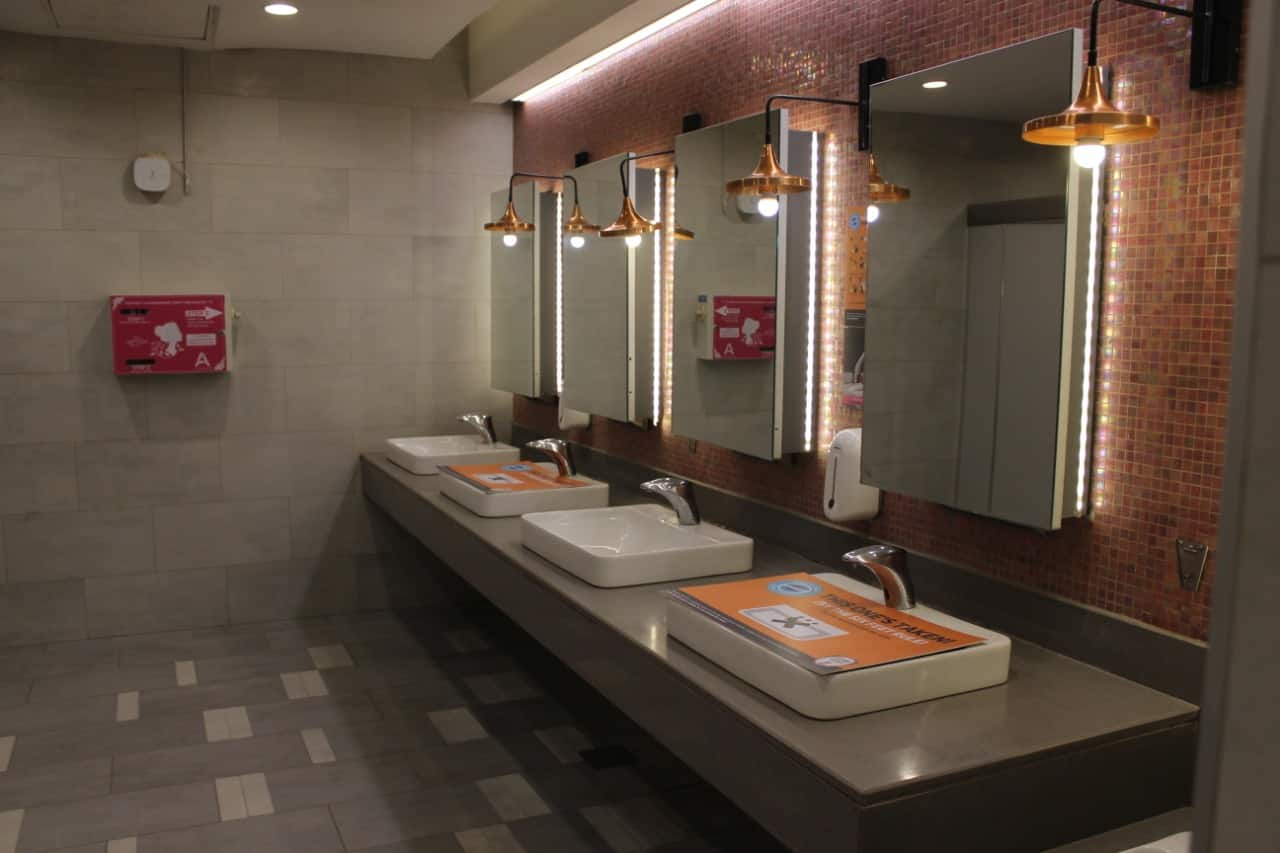 Arijit Chatterjee, COO, The Junction Mall, Durgapur, West Bengal, said that the single customer spend was Rs 1.42 lakh and the mall received 3000 footfalls, 1000 shoppers less than pre-COVID times.
In Bengaluru, Pheonix Marketcity received about 2,500 footfalls and the average time spent by shoppers inside the malls was 1.5 hours.
"The mall has  introduced contactless parking and shoe sanitizing mats at the entrance. Shoe stores encouraged customers to try out shoes with disposable shoe covers," said Gajendra Singh Rathore,  senior centre director — Mall, Phoenix Marketcity, Bengaluru.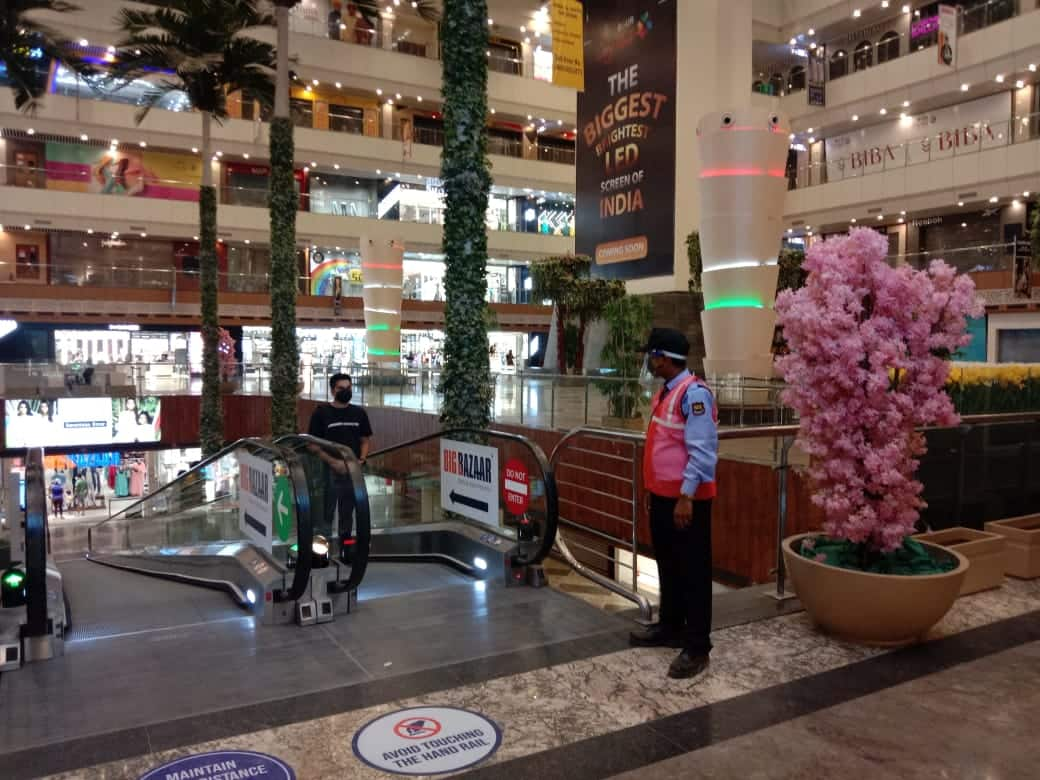 Sharat Belavadi, centre head, Inorbit Malls, Hyderabad said that social distancing officers have been deputed on every floor and that there were more locals who came to shop rather than the migrant IT crowds.
Anshuman Magazine, chairman & CEO, India, South East Asia, Middle East & Africa, CBRE said that "In the short term to medium term, we expect the retailers to adopt aggressive marketing strategies to increase engagement with the existing customers and to increase visibility across their target audience. Re-opening of the malls and restaurants needs a reassessment and stringent adaptation of sanitization and social distancing guidelines to win back customer confidence, which will be the key going forward."
On June 8, malls in containment zones or areas with a high count of viral infections were not allowed to open.
In neighbouring Uttar Pradesh, the Ghaziabad administration has allowed hotels, restaurants and eateries to open their doors from June 10 and malls the next day.
In Haryana, too, religious places, hotels and malls have opened. But in Gurugram and Faridabad districts, which have seen a spurt in cases of COVID-19, the respiratory illness caused by the coronavirus, there will be no such relaxation. Most of the areas in the two districts fall in red zones.
The SOPs
In its guidelines, the Centre has said only asymptomatic staff, guests, customers and devotees should be allowed on the premises.
Crowd management and maintaining effective and frequent sanitation, with focus on lavatories, drinking and handwashing stations/areas are the other norms.
In food courts, adequate crowd and queue management has to be ensured and restaurants can only seat 50 percent of their capacity at one time.
Parking lots and areas outside the premises should also follow the norms, with preferably separate entry and exits for visitors, workers and supplies.
Thermal screening at entrances and masks or face covers have to be worn at all times inside the premises, the Centre has said.
Door knobs, elevator buttons, handrails, benches and washroom fixtures, which are frequently touched surfaces, have to be regularly disinfected.
The temperature setting of all air conditioning devices should be in the range of 24-30 degrees Celsius, relative humidity in the range of 40-70 percent and intake of fresh air be allowed as much as possible.
Mall owners told Moneycontrol that SOPs may push up maintenance costs by at least 15 to 20 percent.
Follow our coverage of the coronavirus crisis here
First Published on Jun 8, 2020 12:20 pm