Expansion plans of major players and the increasing appetite for the co-working format and leading to higher absorption of commercial real estate.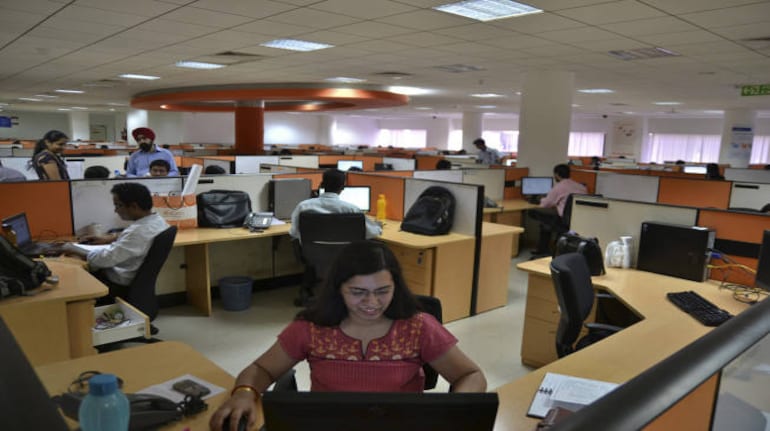 While co-working companies account for just under 1.8 mn sq ft of the 41 mn sq ft annual commercial office space transactions volume, expansion plans of major players and the increasing appetite for this format from occupiers, property owners and co-working operators is expected to see annual transaction numbers triple from current levels over the next three years, says a new report by Knight Frank.
As per Knight Frank estimates, co-working firms accounted for 1.8 mn sq ft of space in 2017 and in the first quarter of 2018, they accounted for 2.0 mn sq ft, the report says.
Currently, NCR, Mumbai and Bengaluru house most of the co-working stock in India followed by Pune and Kolkata, says the report titled: Co-working - The office of the future.
India is at the cusp of a co-working revolution with several large players spread across the country. There are close to 200 co-working players running an estimated 400 shared workspaces across the country today, compared to just Regus and few localised players in 2010 running less than 30 such centres, the report says.
While Regus is the most established and largest shared workspace operator in the country today with approximately 2 mn sq ft and 20,000 seats under operation, WeWork and CoWrks are among the newest and most aggressive players in the co-working space.
Private Equity players have also been looking to invest in co-working startups. One prominent example is that of Sequoia Capital that invested $20 million in mid-2017 in co-working space start-up, Awfis.
Despite the demand for co-working space, there are several challenges that have to be tackled; for instance – changing the conventional mindset of a client who would want to book a meeting room based on the touch and feel factor rather than an app. Data security and privacy are also impediments in the way of a corporate taking up co-working space especially as the value of data becomes a greater source of competitive advantage, says the report.
In the early days, co-working used to be the domain of the quintessential start-up, SMEs and gig economy (freelance) constituents that needed the flexibility of tenure as well as cost that a standard leased office space could not offer. However, the advantages of the co-working proposition have also brought it to the attention of the more established and mainstream occupier.
Approximately 50 per cent of the client roster of an Indian co-working operator is made up of big corporates. This can go as high as 80 per cent in the more premium priced, it notes.
India, today, is witnessing a proliferation of start-ups and SMEs, buoyed by the government's concerted efforts to create a sustainable eco-system for entrepreneurs in the country. On their part, the entrepreneurs—a large number of them being millennials—believe in harbouring global aspirations with a staggeringly ambitious mind-set that was not in evidence a few years back. This provides a perfect platform for dynamic co-working business centres to cater to the office space needs of these aggressive growth-seeking start-ups.
The number of co-working spaces across the globe has grown from 600 centres to 18,900 centres since 2010 while the number of people working in these facilities has exploded by close to 8,000 percent by growing from 21,000 seats to 1.7 mn seats in the same period, according to Statista Dossier.
First Published on Jun 21, 2018 05:56 pm