Srinivasan and his team at AIDAN have been working to bring curtains down on hundreds of irrational fixed drug combinations that have no scientific basis.

S Srinivasan is not a usual entrepreneur. You can call him an activist entrepreneur. Srinivasan runs a pharma company and at the same time,  raises his voice against industry practices he deems are harmful for customers.
The recent ban on 329 fixed-dose combination drugs by the government citing lack of therapeutic justification, came as a vindication for efforts by him and the All India Drug Action Network, to promote rational use of medicines in the country.
Srinivasan and his team at AIDAN have been working as a pressure group to bring curtains down on hundreds of irrational FDCs that have no scientific basis, and only serve the commercial interests of pharma companies and a section of doctors. This they have done through advocacy, and since 2003, through legal methods as a petitioner in the Supreme Court.
An FDC is a cocktail of two or more active drug ingredients in a medicine.
The government ban mostly covered drug cocktails for treating cold and cough, antibiotics, painkillers, anti-depressants, diabetic drugs, among others with sales of around Rs 1,040 crore accounting 0.8 percent of the total Indian pharmaceutical market in the year ended August 2018, according to pharmaceutical market research firm AIOCD.
The ban will hit several popular brands, including Piramal's pain medication brand Saridon, MacLeods' antifungal cream Panderm Plus, Lupin's anti-diabetes tablet Gluconorm PG, and antibiotic Taxim AZ of Alkem.
Another 15 (mostly) cold and cough brands managed to escape the ban, as the court felt they had been in existence for a long time: before even 1988. These are said to be worth over Rs 75o crore including brands such as Abbott's Phensedyl Cough Linctus, Griffon's Grilinctus, Cipla's Cofdex, Nocold and Bromolin, Glenmark's Ascoril C, Intas' Despol and Reckitt Benckiser's D-Cold Total.
The Supreme Court, however, left it open to the government to carry out a fresh inquiry into the safety of these 15 pre-1988 FDCs if it so chose to ban them.
The decision has made an impact. Moneycontrol has learned that drug makers like Pfizer and MacLeods Pharmaceuticals have started reformulating their products to ensure compliance. While a top executive of a large drug maker who didn't want to be named said his company has reviewed its respiratory portfolio and decided to drop some of the products falling under the ban.
Emails seeking comments written to Piramal, Cipla and Lupin remained unanswered at the time of publishing this article. DG Shah, Secretary General of industry body Indian Pharmaceutical Alliance (IPA) declined to comment.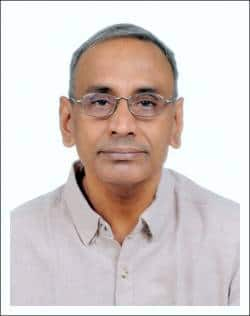 Crusader

Srinivasan, 66, graduated from IIT Kharagpur and IIM Bangalore, and studied epidemiology at John Hopkins University.
Those impeccable academic credentials would have put him in charge of a large pharmaceutical company with billions of dollars in revenue but Srinivasan chose a different path.
He co-founded a not-for-profit pharmaceutical firm called Low Cost Standard Therapeutics (Locost) based in Vadodara, along with a group of like-minded people, many of whom were doctors practising community medicine in remote rural areas.
Srinivasan says Locost makes just enough money to sustain itself and pay salaries to its employees, and shuns the "nonsense" of FDCs and other unhealthy marketing practices.
Srinivasan adds that Locost gave him a locus standi about the issues related drugs and regulation in the country.
He says the laxity of drug regulators, greed of pharma companies and commercial interests of some doctors over the years have led to the proliferation of irrational and unscientific FDCs.
Along with like-minded individuals that included Gopal Dabade, a surgeon and health activist, Srinivasan set up AIDAN in 1982. It was a year later that he founded Locost, which is run by a trust.
"WHO and all standard pharmacology textbooks don't generally recommend combination drugs, except in 25 cases. In those cases too they have solid reasons and circumstances that are desirable for allowing such FDCs," Srinivasan says.
While those 25 cases are restricted to specific diseases like HIV, hepatitis-C, malaria and tuberculosis, in India, estimates say that least one in two medications sold will be some kind of a combination drug.
FDC's proliferation 
There are many reasons, including to gain market, bypass price controls and lack of regulatory oversight.
For instance, a common analgesic paracetamol is added with anti-histamine levocitirizen; nasal decongestant phenylephrine and stimulant caffeine in a single pill and is sold as a complete solution for cold.  Here the drug maker is capturing the market for four drugs.
In addition, this combination will also bypass price control as it is considered as a new drug. This drug isn't tested and may not even have necessary market approvals.
"The truth is that a paracetamol is a paracetamol. There are 100-200 players competing in paracetamol. To capture a slice of the market, companies started adding others ingredients and gave it names such as plus or advance," Srinivasan says.
The Kokate Committee, which was constituted has reviewed around 6220 FDCs, and found 963 as irrational and 1629 needed further expert deliberation. It recommended 344 FDCs for the ban.
Srinivas points to several problems with combination drugs including lack of data available on drug-drug interaction, different half lives of the ingredients and side-effects.
While quality testing of a single drug is well established, a combination is still complex. In addition, there is the risk of drug resistance in cases of antibiotic combinations. The problem is compounded by the fact that India doesn't have robust pharmcovigilance or a system to monitor adverse reaction of drugs.
Srinivasan alleges that some large MNC drugmakers who were not allowed to market these combinations in their home markets take the liberty in India to market such drugs.
Background: No easy case
In an attempt to weed out irrational drug combinations from the Indian market, in March 2016 the government banned 344 FDCs, estimated to have impacted around 6,000 brands.
The ban was imposed after a  six-member expert committee led by Prof Chandrakant Kokate declared them unsafe for human health.
Pharmaceutical companies hit back.
The drug makers immediately challenged the government's ban. The Delhi high court was flooded by some 450 petitions seeking relief from the ban.
The ban was challenged by drug companies on grounds that the government action was unilateral and didn't give them sufficient hearing before it went ahead with the prohibition notification. They also argued that the government had failed to consult statutory authorities like the Drug Technical Advisory Board (DTAB) for the ban.
"The court was providing a stay (on the ban) like it was distributing biscuits," Srinivasan says.
The government then moved the Supreme Court to club all FDC drugs ban cases for hearing.
AIDAN pleaded the case supporting a ban, and helped the government build a strong case.
Srinivasan says the government's additional solicitor general Sanjay Jain put up a 'brilliant show,' not getting intimidated by a battery of eminent lawyers and reputed law firms engaged by pharma companies.
The apex court in its order in December last year clarified that for the exercise of powers under Section 26 (A) of the Drugs and Cosmetics Act, the DTAB need not be mandatorily consulted by the government in order to be convinced of reasons for banning a medicine.
However, to the disappointment of the petitioners supporting the ban, the court still insisted that the government constitute an expert body to review the banned FDC drugs before taking further action. The court gave six months for the process.
A sub-committee of DTAB, headed by Nilima Kshirsagar, the Chair in Clinical Pharmacology of Indian Council of Medical Research (ICMR) - Mumbai, was formed to undertake a fresh review of the banned FDCs to verify their safety, efficacy and therapeutic justification.
The Kshirsagar committee once again recommended the ban. For Srinivasan and AIDAN, it was a sweet moment.
Two decades of wait
AIDAN first filed PILs way back in 2003 against irrational combinations.
In 2007, the government ordered states to withdraw 294 combinations that were in the market without the approval of the central government. Drug companies and industry associations used legal means to push back the government's order.
But it was the 59th report on the functioning of the Central Drugs Standard Control Organisation (CDSCO) of the Parliamentary Standing Committee on Health and Family Welfare that gave a huge boost to the fight, says Srinivasan.
The 31-member Standing Committee chaired by Brijesh Pathak had half a dozen doctors and a dentist. The report was tabled was tabled before Parliament in May 2012, and devoted considerable space to FDCs.
The lawmakers observed in the report that manufacturing licenses for a large number of FDCs were being issued by the State Drug Authorities, without prior approval of the Central Drugs Standard Control Organization (CDSCO), in violation of rules.
The committee also noted that multiple FDCs, which are available in India had been rejected by the drug regulators in Europe, North America, and Australia, while for many others never had marketing approval applications submitted outside India
It found out cases of apparent nexus that exists between drug manufacturers and many experts whose opinion matters in the decision-making process at the CDSCO.
Pointing to one case, the standing committee noted: "Nothing can be more outrageous than clinical trial approval given to the Fixed Dose Combination of aceclofenac with drotaverine which is not permitted in any developed country of North America, Europe or Australia."
"In this case, vide his letter number 12-298/06-DC dated 12-2-2007, an official of CDSCO advised the manufacturer, Themis Medicare Ltd. not only to select experts but get their opinions and deliver them to the office of DCGI. No wonder that many experts gave letters of recommendation in identical language apparently drafted by the interested drug manufacturer," the committee report noted.
The report put pressure on the government to act with civil society, courts and MPs starting to ask questions on the action taken.
The report of Standing Committee ultimately led to constitution of Kokate Committee.
But Srinivasan says AIDAN's job is not over yet. The body wants to fight till all irrational FDCs are taken out of the market.
First Published on Sep 17, 2018 12:17 pm