Speaking to Moneycontrol's Tasmayee Laha Roy about the upcoming Sotheby's Modern and Contemporary South Asian Art auction in London scheduled for October 25, Bhatia talks about his best picks in the collection,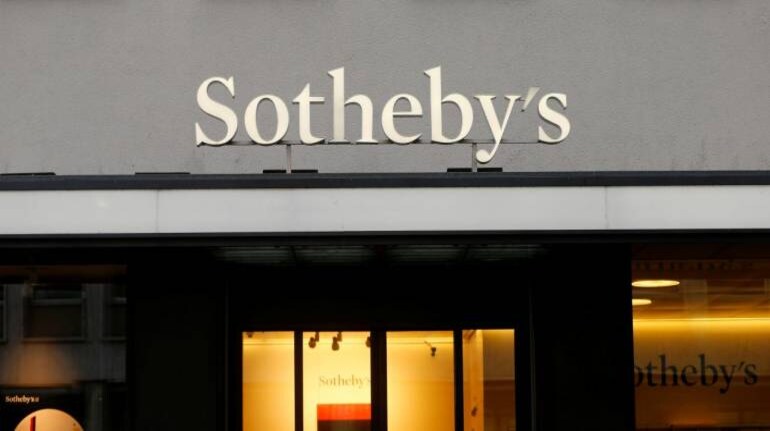 There is a great future for South Asian Contemporary Art, said Gaurav Bhatia, Managing Director, Sotheby's India. Speaking to Moneycontrol's Tasmayee Laha Roy about the upcoming Sotheby's Modern and Contemporary South Asian Art auction in London scheduled for October 25, Bhatia talks about his best picks in the collection, the art market and how South Asian Contemporary Art has never been more exciting. Edited excerpts:
Name 3 works that you are most excited about from the Sotheby's Modern and Contemporary South Asian Art auction. What is their approximate valuation?
This autumn Sotheby's unveils exceptional masterpieces by India's most distinguished artists ahead of their Modern and Contemporary South Asian Art Sale.  The selection is rare and exciting with works that have not been seen on the market in recent years.
There is Bhupen Khakhar's 'Howard Hodgkin's House on Hand Painted Cushion' from 1979 that depicts the famous British painter's Wiltshire home during one of his extended stays in England and is a tribute to their friendship and Hodgkin's mentorship of Khakhar. Choosing to not paint any figures in this work, Khakhar heightened and illustrated the solitude of his physical and social surroundings. The estimated value of the same would be between Rs 85 lakh and Rs 1.2crore.
Manjit Bawa's 'Untitled with a Bull' is a luminous painting with his distinctive human-animal dynamic so prevalent in his works is also a part of the collection. The estimated value of this work is between Rs 2.9 crore and Rs 4.2 crore.
The twenty watercolours depicting scenes of Bombay by Dhurandhar are a favourite. Dhurandhar's paintings incorporate an urban vernacular, within the aesthetic framework of Western academic realism with simplistic subject matter. The paintings capture poignant moments of everyday Bombay life in the early 1900s. These were serendipitously discovered in an envelope in a drawer 50 years later.
The estimated value of the same is between Rs 17 lakh and Rs 25 lakh approximately.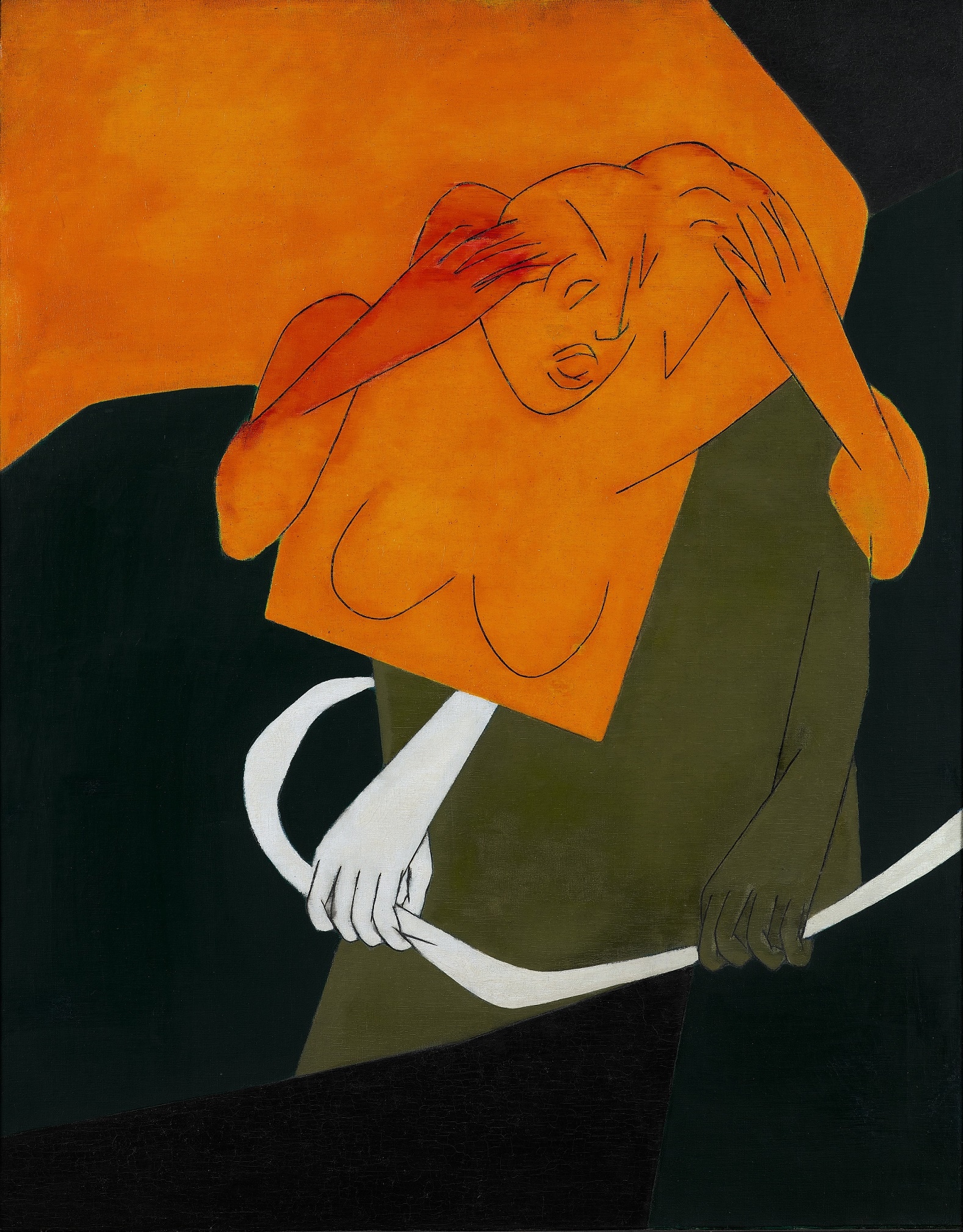 Tell us about your outlook on the Indian artwork market? Are collectors getting good returns on their investment? Do you think the demand for Indian artwork is scaling up globally?
The South Asian art auction market was up 0.5 percent in 2016 despite more challenging global market conditions, realizing total auction sales of USD 98.1 million.
Since 2009, the South Asian art market has seen eight new biennales and festivals. South Asian galleries are also increasing their presence at major international art fairs, with 10 percent represented at a major fair in 2016. Finally, exposure of the South Asian art on the global stage has increased with major exhibitions such as Bhupen Khakhar's exhibition at Tate and the Nasreen Mohamedi exhibition at Met Breuer. This month will see a retrospective of Nalini Malani at the Centre Pompidou in Paris – the first Indian artist to have a retrospective at such a prestigious venue.  These are all positive indicators.  The auction season in 2017 has also seen a robust beginning which is a great sign.
Could you think of an under rated artist and a surprise find who is in the auction?
A personal favourite is Prabhakar Barwe's 'Circular Oneness' work. His works are rare to come by at an auction and he is one of the most underrated artists of his time. There is a sense of almost zen-like perfection to this work.  Each brushstroke carefully crafts his narrative that portrays the organized chaos of everyday life in the form of incongruous objects that would otherwise never be grouped together, and they compel the viewer to think.  At the estimate between Rs 17 lakh and Rs 25000, it should do very well.
What is your outlook on the auction scenario in Sotheby's India operations? What is the kind of investment appetite of collector's in India? Any particular segment they are looking at? Are Indians buying Indian artworks only?
India is a major priority for Sotheby's and we have been taking steps to increase the scale and scope of what we offer in the country and as a result we've seen the the value spent by Indian clients at Sotheby's increase by 54 percent in the last five years.
In 2015 we opened our new office in the Taj Mahal Palace, Mumbai, and have since been recruiting new staff, to allow us to support an expanded calendar of events, lectures, exhibitions, and charity sales. These initiatives enable us to connect a greater number of new and existing collectors in India with our global network of specialists and auctions, because for Sotheby's it's hugely important that we are serving our Indian clients globally and beyond the collecting categories of Indian and South Asian art. Over the last 5 years 32 percent of our Indian clients were active in our global departments – in the sale categories of Old Master Paintings, International Contemporary, International Jewellery sales and Impressionist & Modern Art sales which are offered in our sale rooms around the word. This increase has in turn lead to growth to the tune of 40 percent in the value they've spent in our international sales for these collecting categories.
Is sourcing becoming a challenge in India? What is the scenario like?
India is one of the oldest civilizations in the world with a rich oeuvre of classical and modern India art and a burgeoning contemporary scene. Sotheby's is at the forefront of bringing rare and exciting South Asian works to the Indian market.  This season, for instance, we were able to source an important Bhupen Khakhar, who is possibly one of India's greatest, 20th century artists, rare Hussains from the 1950s, early Razas and an exceptional Manjit Bawa that is hard to come by. Treasures like Horace Van Ruith, Dhurandhar are also in the sale along with a brilliant contemporary work by Bharti Kher.
Lastly, what do you think about the future of the Indian artwork's market? Do you see it growing/maturing?
Sotheby's sees a great future for modern and contemporary Indian art on the international market and we aim to develop that market and to bring a higher level of client service to our buyers and collectors based in India for our global business. Engagement at Sotheby's of a younger demographic is encouraging. There has been an increase in the volume of lots purchased by clients of the age 18-36 in the last 6 years, on average 25 percent per year. When it comes to value, this has increased on an average of 12 percent in the same period.
As a result of the strong relationship with our clients, we have seen a consistent growth in the value of Indian purchases and a very significant increase in underbidding activity.
There is a great future for South Asian Contemporary Art -- the Modern art market in India is getting stronger and (South Asian) Contemporary Art has never been more exciting and is at the top of its game. Now is the time to engage.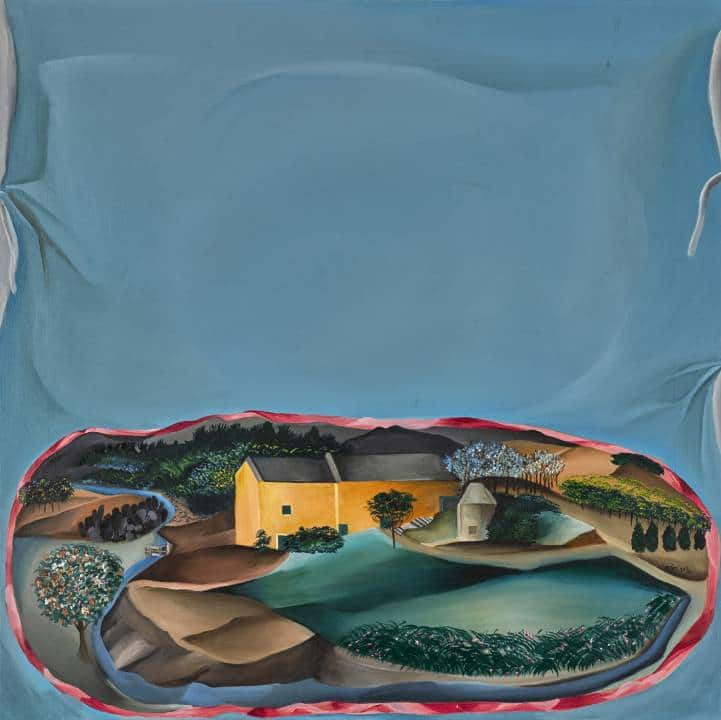 First Published on Oct 6, 2017 05:44 pm