No matter how good you are with your investment management, your plan to financial freedom will be incomplete if there is no insurance in place.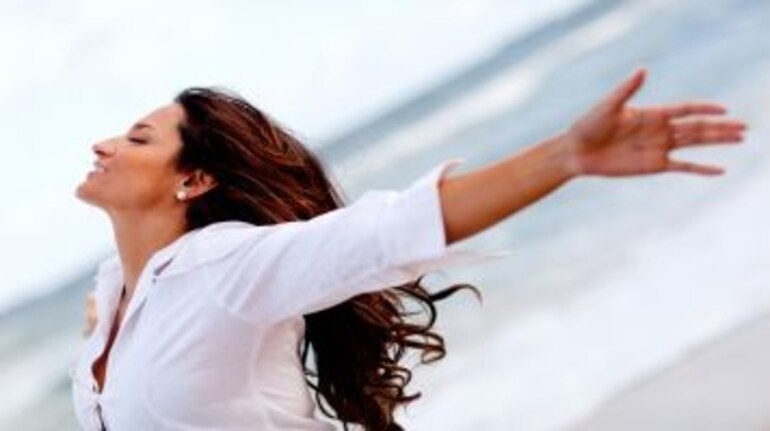 Varun Dua
Coverfox.com
During childhood, my father's favorite song "Que Serra Serra", played often in our house, telling us "whatever will be, will be… the future's not ours to see."
Today, as I juggle the rigors of an uncertain, challenging yet an extremely satisfying life of an entrepreneur, I can't help but agree more. You never know what life tosses your way: be it great opportunities or curve balls to throw you off. While we can't ever know exactly what's in store for us, it should never stop ourselves from dreaming bigger and taking risks in life.
We all strive for financial freedom. Who doesn't want to have the joy of fulfilling yours and your families' wishes and not having to worry about money? Unless we inherit some royalty's wealth or discover oil in our backyard; all of us need to actively plan our finances to achieve this kind of independence.
Financial planning in the true sense, is not just about growing wealth and countering inflation, it is also about managing risks and seeing us through uncertainties. While most of us Indians have a savings mindset, what we lack is in our understanding of risk management. Uncertainties such as accidents, deaths or sickness have the potential of becoming huge financial adversities besides being huge personal losses. Without management of risks for financial losses or catastrophes in life, any kind of a well planned corpus created through fixed deposits, investment in Gold, SIPs, the right equity portfolio mix can go for a toss.
That's why it is imperative that we understand insurance and invest in it. Insurance, as the definition states: "is an arrangement by which a company or the state undertakes to provide a guarantee of compensation for specified loss, damage, illness, or death in return for payment of a specified premium."
Sadly insurance penetration (ratio of premium to GDP) in India stands at an abysmal 3.9%, much lower than the world average of 6.3% per govt. sources.
Although the Indian multi-player insurance market is fairly young, it is fast growing and has a lot of sophisticated products on offer to help Indians manage their risks well. Even the IRDA is actively developing guidelines and processes to ensure Indians are covered well.
If you don't want to throw your life plans off track or simply, don't want the stress of large bills when something untoward was to happen, there are primarily 5 kinds of insurance you definitely must have. All of these 5 types of plans together for an average 30-32 year old man, won't cost more than a 30-40,000 rupees annually.
Life insurance: The most misunderstood and somewhat dreaded of the insurances, this simply helps your family tide over the huge financial loss they would suffer, in case you, an active contributor to family's earnings were to lose your life. The amount of cover needs to be a function of your income, current and future liabilities & expenditure (student loan, children's education, household expenses etc). An average 30 yr old should definitely have a term cover of Rs. 1 Crore, but the exact amount will vary for everyone depending on income & liabilities. This should set you back by about Rs. 20,000
Health insurance for self and parents: This helps you take care of huge bills if you end up in the hospital. Typically an average 30 yr old should take a cover for 5 lakhs, annual premium of which would be approximately Rs 5,000. As your parents grow older, their health expenses rise extensively and are more frequent. The best way to help this expenditure is to get a good health plan for them. Most of believe the myth that it is impossible to get parents' health insurance. This is far from true and we've written extensively about it as well. While it may be difficult for parents with pre existing diseases, it still makes sense to take one.
Home insurance and contents: This helps you protect against loss of property and/or valuables in case of a fire, theft, accident, natural calamity. In India home insurance is fairly cheap and you can get it as low as Rs 1500 to 2000 for about 40-50 lakhs of coverage.
Car & bike insurance: This insurance is mandatory by law. It covers your legal liability for the damage you cause to a third party - injury, death, and/or property damage caused to them because of an accident caused by your vehicle. Most people also opt for comprehensive coverage that protects your own car/bike for damages in case of accident and is a must-have. A comprehensive car insurance policy with third part cover costs about Rs 9,000 for a mid range 2-3 year old Sedan like Honda City.
Personal accident insurance: This insurance helps one against loss of income due to partial, total, temporary or permanent disability or loss of life due to an accident. Usually one gets a lump sum amount in case of an accident. This is again extremely cheap at about Rs 1500 for a 10 lakh coverage.
It is a great quality to be able to take risks in life and grab chances that come ones' way. In fact, we celebrate the risk takers who dare to do more with life. One just needs to be smart and outfox the risks that come in the way of our growth and freedom.
Moneycontrol Ready Reckoner
Now that
payment deadlines have been relaxed
due to COVID-19, the Moneycontrol Ready Reckoner will help keep your date with insurance premiums, tax-saving investments and EMIs, among others.
First Published on Aug 8, 2017 09:32 am