Travel insurance is a comprehensive insurance policy that offers cover for both medical and financial emergencies that might arise while traveling anywhere, especially abroad.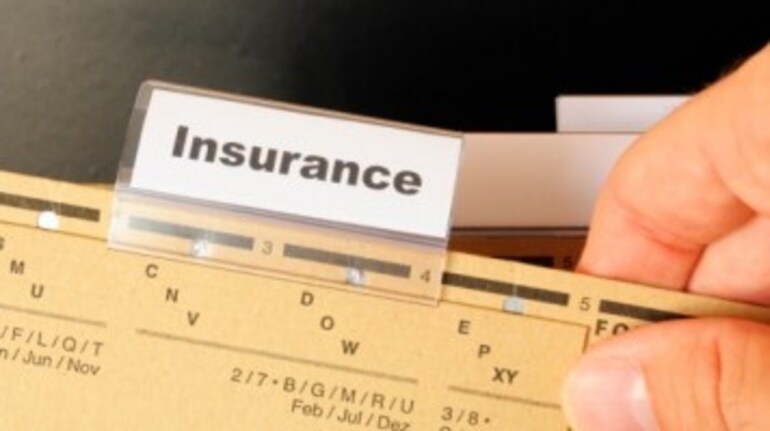 BankBazaar.com

Naveen took his parents to South Africa on a 15 day trip. Unfortunately, his father who was suffering from a heart disease fell ill due to exertion and had to be admitted to a hospital. At a new place, with limited amount of money, this unforeseen situation is surely a nightmare! However, thanks to Naveen's prudent financial planning; his parents and he were covered by a travel insurance policy. He admitted his father to a nearby hospital where he was offered a cashless service.

Traveling to a new destination is often an experience filled with excitement and fun. However, traveling also brings in certain uncertainties like medical emergencies, thefts or losses. When traveling to an unfamiliar place, you need a support system that provides you an umbrella cover from unexpected emergencies. Hence a need for travel insurance.

Travel insurance is a comprehensive insurance policy that offers cover for both medical and financial emergencies that might arise while traveling anywhere, especially abroad. There are several travel insurance plans that offer protection during domestic travel as well as overseas travel. Benefits like checked-in baggage loss or delay, loss of crucial documents like passports, personal accidents, unique facilities like worldwide cashless hospitalization and unexpected medical and non-medical facilities are all a part of the inclusions that are offered by most travel insurance plans.

Benefits of Travel Insurance
• You can avail coverage at any place in the world.
• You can choose from the various packages & plans associated with travels to various countries and locations.
• You can opt for long term as well as short term insurance plans
• Options of loss coverage and facilities to choose from

You may have an existing health insurance policy but that will only provide you medical emergencies cover while you are in your country. Most travel insurance plans include cover for cashless hospitalization. Some plans offer medical transportation service. Many insurance companies give a special card that can be used to obtain cashless service at hospitals. Not all policies offer cashless claims service. These policies require the insured to take care of the expenses and claim the amount covered later.

Travel Insurance options available in India

Broadly, there are three types of travel insurance available in the market, namely, single trip, multi-trip and family travel insurance.

Single trip: This type of insurance is typically custom made for an occasional traveller. The maximum period of this plan generally does not exceed 6 months. It is best suited for businessmen or individuals who travel overseas on occasions. These plans generally cover accidental death, emergency evacuation, medical expenses, disablement benefits and delayed departure and baggage.

Multi trip: This plan is designed for people who frequently travel to overseas locations. These plans are usually valid for one year and may slightly vary depending on the insurance provider. In this plan, a customer can choose from 30, 45, 60 and 90 days as the duration of their trip. In other words, this is one plan that saves money for the frequent traveller. It is also convenient as the traveller has to pay premium just once and is secured for an entire year for their travel. There is no limit to the number of trips you can make during this period.

Family travel insurance: This is also termed as Family Floater Plan by a few insurance companies. This plan provides comprehensive financial coverage to the entire family while traveling overseas for a single trip. Within this plan, each and every member of the family is covered under single policy with a single premium. The family members share the sum assured in this plan.

Eligibility for travel insurance
In most travel insurance plans, the eligible age may range from 5 years to 70 years. Moreover, you can avail travel insurance for a trip that is as short as 1-4 days. The idea behind travel insurance is to facilitate you when you need it the most. You do not have to go through any medical examination to apply for travel insurance.

How to avail travel insurance
All general insurance companies offer travel insurance plans. If you are traveling to a country where medical costs are very high, opt for a plan that offers a higher medical coverage. The premium of the policy mostly depends on the destination country and the duration of the travel. For example, some countries are prone to natural disasters and hence there is a higher premium attached to obtaining a cover while traveling to those countries.

If you have already made your way to the airport without applying for travel insurance, do not fret. You can now buy travel insurance online. Once the policy is purchased online, you can renew it from any part of the world. Make sure you fill in all your details properly and disclose all relevant information while purchasing your travel policy. This will help you at the time of making claims. Finally, take time to read the fine print before signing up for a travel policy and enjoy a stress-free trip!
BankBazaar.com is an online marketplace where you can instantly get the lowest loan rates , compare and apply online for your personal loan , home loan , car loan and credit card from India's leading banks and NBFCs.
First Published on Sep 16, 2014 05:24 pm