The Founder-Chairman of IIFL Group tells Moneycontrol in an  exclusive interview, that, over the next 2-3 quarters, all group businesses will go fully digital. He also spoke about the various plans of the Group's three listed companies -- IIFL Finance, IIFL Securities and IIFL Wealth.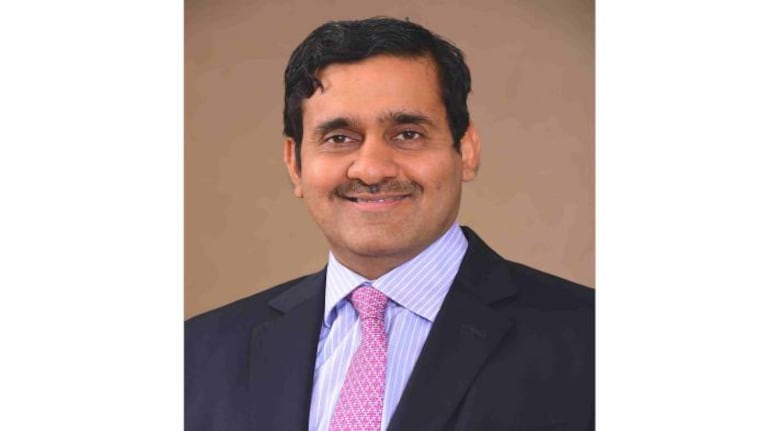 How are your three listed entities – IIFL Finance, IIFL Securities and IIFL Wealth Management – doing during COVID-19? Let us begin with the wealth management business…
Jain: India is still a great story and a lot of capital is flowing into the country by way of foreign institutional and foreign direct investments. That is allowing many promoters to fully or partly monetise their stake and raise capital. While they generate wealth, professional management of the same is important.
Secondly, people have now become a bit conservative. They want to manage their wealth in a professional and conservative manner. The extreme risk aversion has caused some portion of the High Networth Individual (HNI) wealth to remain in bank deposits, earning meagre returns, lower than inflation.
I think this is a transient phase and these assets will come under active management soon. Overall, we see potential for good traction in the wealth management business. Customers are happy, and productivity of relationship managers has improved as they can connect with customers over video platforms, saving time for more work and advisory.
Stock markets are doing well and interest rates are falling, so people are looking for alternative investments that can generate safer returns. So we don't expect medium-term business to be affected much by COVID-19. In a way, it is positive.
What about IIFL Securities and IIFL Finance?
Jain: As more investors get attracted to the stock markets, our focus on online technology helps us a lot, especially in the current scenario. In case of the NBFC business, liquidity is easing slowly, and customers are getting out of moratorium for the first time since the lockdown.
We have changed our business model to fintech in the last 5-6 years. The business will be dramatically overhauled, despite our size. We have a branch footprint for gold loan. Since gold is kept in vaults, you would always need a branch network, but, probably, over a period of time, we would do away with most sales offices and staff.
All the sales leads are either generated by branches or through the website or app. The entire process will be paperless, and, to a large extent, faceless. Technology can do enormous amount of computation on income, fraud detection and credit score etc in real time. Home loans and business loans could be approved instantly. Documentation can also be done instantly either through WhatsApp or through the app.
Over the next 2-3 quarters, all our businesses will be fully digital. Since we have a few strong partnerships with banks, we can grow the businesses much faster, and with much lesser capital.
What is your strategy for the three businesses and how do you expect them to grow over the next 2-3 years? Have you set any targets in terms of AUM, profitability or sales?
Jain: All our businesses are linked to the economy and growth will happen accordingly. If you look at wealth management, our assets and new business should grow at 15-20 percent per annum.
In the securities business, we expect revenues to grow at 25- 30 percent per annum. In the NBFC segment, the last two quarters were exceptional because of COVID provisions. Now, we are looking at a scenario where our Return on Equities (RoE) is consistently above 20 percent.  We are working towards bringing our net non-performing assets to zero within the next one year.
In addition to being the Chairman, since June, you are also the CEO of IIFL Finance. What triggered the move?
Jain: Honestly, I have always been a hands-on manager. While professional CEOs have a lot of autonomy, we have worked as a close- knit team, and I have been in touch with the one-downs, two-downs and other senior officials on a day-to-day basis. I have been the executive Chairman, which is not much different from a CEO.
I have certain plans about digital transformation as well as bank partnership models. We have to forge close relationships at a strategic level with banks. I felt this is absolutely the right time to lead from the front.
Our strategy is two-fold: to digitise all processes and partner with the banks for assignment and co-origination. This can transform the NBFC business radically. As securities and wealth businesses have independent CEOs who are also co-promoters and are supported by strong management teams, I can afford to devote more time to the NBFC business.
After the initial phase of liquidity squeeze for NBFCs, we now understand that the situation is improving for NBFCs, including IIFL Finance. What is your source of funds currently and are you planning to raise funds through public bonds or share dilution as the COVID-19 impact fades? 
Jain: The main mode of raising money will be through issuance of bonds to the public and insurance companies, and through assignments, where we sell our loan assets to banks by securitization or via direct assignments.
Right now, we are comfortable because we had raised money, and we have six months' liquidity obligations to be met. Still, if you ask me about the next six months, we need to raise about Rs 4,000 – Rs 5,000 crore by debt, assignments etc.
Is it true that you are planning to exit your real-estate funding business? Are you in talks with anyone?
Jain: In real-estate funding, we shall confine to small-ticket loans, where there is a tight integration with our home-loan business. We have had a good experience with small real-estate project funding in affordable areas of small towns and suburbs of large cities.
However, we plan to reduce the large and lumpy portfolio or projects that are delayed in execution to an alternate structure like a trust or a fund and get new investors there. Therefore, we will not completely exit but reduce the exposure significantly.
You have created a funding platform #IIFLDisrupt to help fintechs. Have you made any investments? What is the amount you are looking to invest this year?
Jain: There are many exciting ideas in the fintech space that #IIFLDisrupt is exploring and investing in. However, if we make investments, typically there is a Chinese Wall between operating businesses and the funds.
You have mentioned about consolidation in the NBFC and banking sectors many times. Are you looking to go the inorganic route?
Jain: We are open to inorganic opportunities, but there is nothing on the cards immediately.
5paisa.com, in which you are a promoter, is planning to raise Rs 1,150 crore and has hired ex- Flpikart CTO yesterday. What is the plan?
Jain: The shareholders' resolution is an enabling resolution, allowing the Board to raise capital any time next year, whenever market opportunities are appropriate. It is valid till the next shareholders' meeting, which will be in about a year.
Finally, about the market… What are the preferred sectors for investment? 
Jain:
The market is looking good at this point of time. Information technology and pharma are the preferred sectors that will continue to outperform in this market.
First Published on Sep 7, 2020 12:14 pm