The ruling BJD, however, accused Pradhan of playing "cheap politics" by releasing his letter to media.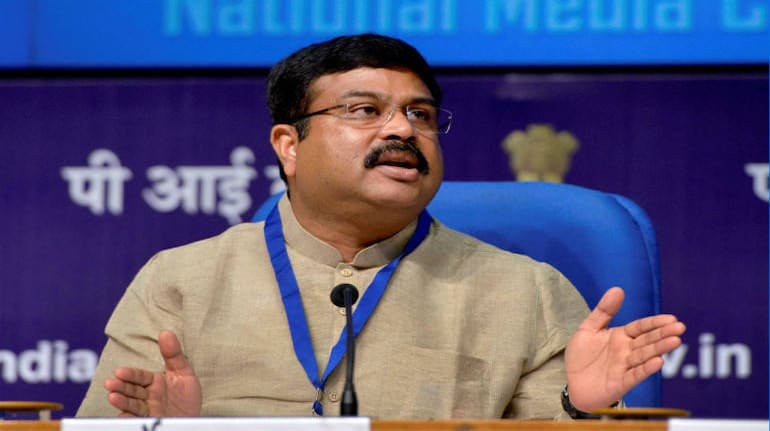 Union minister Dharmendra Pradhan has claimed "non-cooperation" by the BJD-led Odisha government in efforts to attract investment in the state's food-processing sector, and sought a meeting with Chief Minister Naveen Patnaik.
The ruling BJD, however, accused Pradhan of playing "cheap politics" by releasing his letter to media.
The war of words between the BJP and the BJD could be seen in the context of the ensuing assembly election in Odisha next year.
In a letter to Patnaik, the petroleum minister said he had written to him and the state government on the need to explore the market for the state's food products in the Gulf, and also to attract investors from these countries in the food processing sector.
However, there was no response from the state government and the chief minister's office also did not acknowledge his letters, Pradhan claimed in his fresh letter dated yesterday.
The minister also alleged that he has been "humiliated and called names".
"State officials have dubbed me as post peon and called me a Bihari. I am ready to face humiliation, but the anger on me should not deprive Odisha of its potential benefits," he said in the letter.
Pradhan also alleged that top officials were not allowed to meet him to discuss investment in Odisha and said the chief minister should give him an opportunity to meet and apprise Patnaik of investment opportunities for the state.
Instead of dumping my letter, give me an opportunity to meet you at your office as I am keen to apprise you of my efforts for participation of overseas investors in Make In Odisha conclave to be held this year, he said.
Pradhan said business groups of UAE in food and beverage trade have evinced interest to explore the Odisha market for possible investments.
The Union minister said he had made a strong case about Odisha's advantages in areas like infrastructure, agriculture, food and marines products during his recent meeting with several investors in Abu Dhabi and Dubai.
Pradhan said he had also made a special reference to Paradip Port which has the potential to emerge as a food processing hub for the gulf countries.
Odisha's diverse agro-climatic zones, forest coverage, water availability, trained and skilled manpower as well as a wide range of authentic Odia food products have good potential to find a place in Gulf countries, he said.
Pradhan said he had also highlighted various products from Odisha's special aromatic rice from western Odisha, marine products from Chilka, mangoes, exotic flowers, turmeric from Kandhamal and ginger from Koraput which can be exported to the Gulf region.
During the meeting in UAE, prominent business groups like Emaar, Lulu, Al Maya, AKM and NMC showed interest to send their teams to explore Odisha market, the Union minister said, adding that he made efforts to make the linkages between export potential of Odisha with the requirement of such products in the UAE.
He said there is a huge scope to raise export of food, processed food, agriculture and marine products to the Gulf countries and Odisha should not ignore it.
The ruling BJD, however, rubbished his charge.
BJD spokesperson P K Deb in a statement said if Pradhan sincerely wanted investment in food processing sector and growth of business in marine and food products, he should channel the proposals through the ministries concerned instead of indulging in "cheap politics by releasing his letter to the media".
First Published on Jun 19, 2018 10:20 pm