The telecom operator also detailed steps to recharge their numbers using an ATM.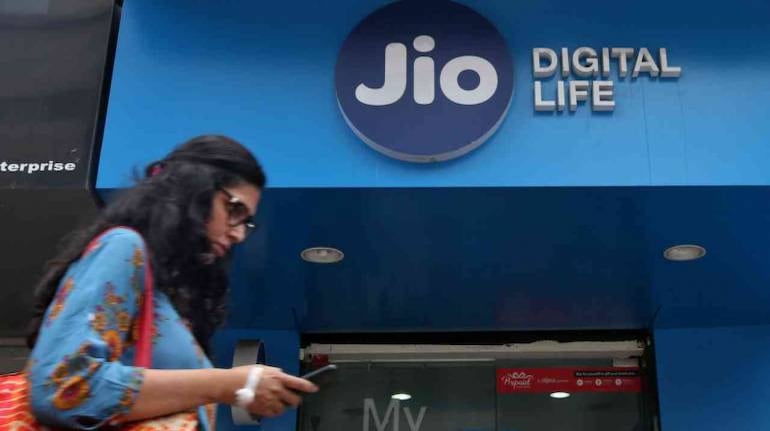 Mukesh Ambani-owned Reliance Jio has come up with a new way for people to recharge their numbers. The new method allows users to simply walk up to their nearest ATM and recharge their Jio account.
According to the telco, the new ATM recharge facility will be available through Axis Bank, AUF Bank, DCB Bank, ICICI Bank, IDBI Bank, HDFC Bank, IDFC Bank, Standard Chartered Bank, and State Bank of India ATM machines. The announcement was made on the official Reliance Jio Twitter handle.



Recharge your Jio number at your nearest ATM. #JioTogether#CoronaHaaregaIndiaJeetega #StayHomeStaySafe #StayConnected #JioDigitalLife pic.twitter.com/ztXQ2YaKuc


— Reliance Jio (@reliancejio) March 29, 2020
The telecom operator also detailed steps to recharge their numbers using an ATM. Here's how to Recharge your Jio number through an ATM.


Insert your credit or debit card in the ATM machine


Select the "Recharge" option, available on the main menu


Enter your Jio mobile number under the Recharge menu and hit OK/Enter to confirm


Enter your security PIN after inputting your number


Enter the recharge amount and confirm the value


After a successful transaction, the machine will display a message confirming the recharge has been successful, and the corresponding amount will be debited from your account. Users will also get a confirmation message on their Jio mobile number.
The move brings relief to users who were facing issues after telecom operators shutdown physical retail stores across the country during the 21-day nationwide lockdown to fight the coronavirus pandemic.
While the facility to recharge your phone number using an ATM machine has been around for quite a while now, it is much more relevant now than ever, especially for users who cannot recharge their devices online.
COVID-19 Vaccine
Frequently Asked Questions
View more
How does a vaccine work?
A vaccine works by mimicking a natural infection. A vaccine not only induces immune response to protect people from any future COVID-19 infection, but also helps quickly build herd immunity to put an end to the pandemic. Herd immunity occurs when a sufficient percentage of a population becomes immune to a disease, making the spread of disease from person to person unlikely. The good news is that SARS-CoV-2 virus has been fairly stable, which increases the viability of a vaccine.
How many types of vaccines are there?
There are broadly four types of vaccine — one, a vaccine based on the whole virus (this could be either inactivated, or an attenuated [weakened] virus vaccine); two, a non-replicating viral vector vaccine that uses a benign virus as vector that carries the antigen of SARS-CoV; three, nucleic-acid vaccines that have genetic material like DNA and RNA of antigens like spike protein given to a person, helping human cells decode genetic material and produce the vaccine; and four, protein subunit vaccine wherein the recombinant proteins of SARS-COV-2 along with an adjuvant (booster) is given as a vaccine.
What does it take to develop a vaccine of this kind?
Vaccine development is a long, complex process. Unlike drugs that are given to people with a diseased, vaccines are given to healthy people and also vulnerable sections such as children, pregnant women and the elderly. So rigorous tests are compulsory. History says that the fastest time it took to develop a vaccine is five years, but it usually takes double or sometimes triple that time.
View more
Show
Disclaimer: Reliance Industries Ltd. is the sole beneficiary of Independent Media Trust which controls Network18 Media & Investments Ltd.
First Published on Mar 31, 2020 04:59 pm