The rule of the game is that funding will be given to the startup only if the total money offered by the investors combined together exceeds Rs 16 lakh

By 10:30 am, the hall on the first floor of Taj Vivanta at Yeshwantpur is jam-packed. This is the venue where five shortlisted startups are expected to pitch to investors and get funded - live - if they are able to impress the investors.
The session is called Nasscom On Spot Funding powered by Ideas That Scale Accelerator.
The excitement and nervousness among the startups is palpable.
Ajeet Khurana, a seasoned investor and the moderator of the session, knows well how to comfort a tensed audience.
On a lighter note, albeit with a straight face, he says that startup entrepreneurs should not leave a chance to chase investors sitting in the audience wherever they can find them later -- on the staircase, lobby or event the restroom of the hotel!
The message is taken well with an applause by young founders even as some investors can be seen smirking at Khurana.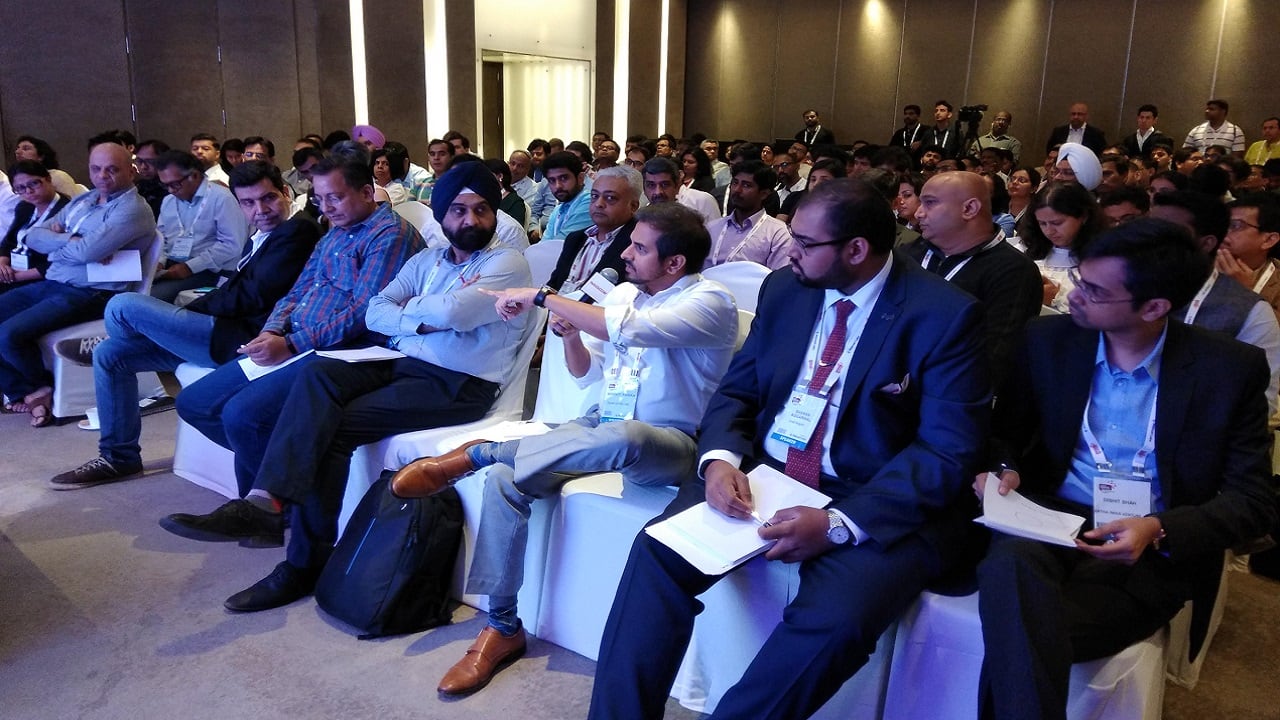 "Usually it takes at least a couple of months for a deal to happen. Today it will take barely 15 minutes in this session," he says starting the pitch session.
The first startup founder Senthil Kumar hops on the stage. Amidst a few powerpoint slides, he narrates the story how his sister faced issues during her pregnancy. Being a working woman she couldn't visit doctors regularly.
Kumar has founded SaveMom, an IoT based maternal health care solution provider that promises to address the issues of maternal healthcare in remote regions of India.
Nearly seven minutes of the pitch is followed by over 10 minutes of grilling session by a group of 16 top angel investors which includes Sanjay Mehta, Vikram Chachra, Sharan Aggarwal, Suneel Bandhu, among others.
The common questions being -- How would he grow the business? Was he charging the pregnant mothers? If not, then who were his potential customers?
Khurana then gave the investors a few minutes to take the decision.
The rule of the game is that funding will be given to the startup only if the total money offered by the investors combined together exceeds Rs 16 lakh.
However, in a case where the combined bid amount will exceed Rs 16 lakh, an investor's individual bid will be reduced on a pro-rata basis and the startup will end up getting Rs 16 lakh only for shelling out 4 percent of equity.
In no time, the decision is made with Mehta alone ready to sign Rs 16 lakh cheque for the company.  Including other investors, SaveMom ends up getting bids worth Rs 35 lakh.
Next, comes Meenal Sinha, founder of Meetings and Offices. Unlike Kumar, who seemed to be in his late 20s, Sinha is a middle-aged working professional with an experience of over 20 years. Her start-up was however founded only three years ago.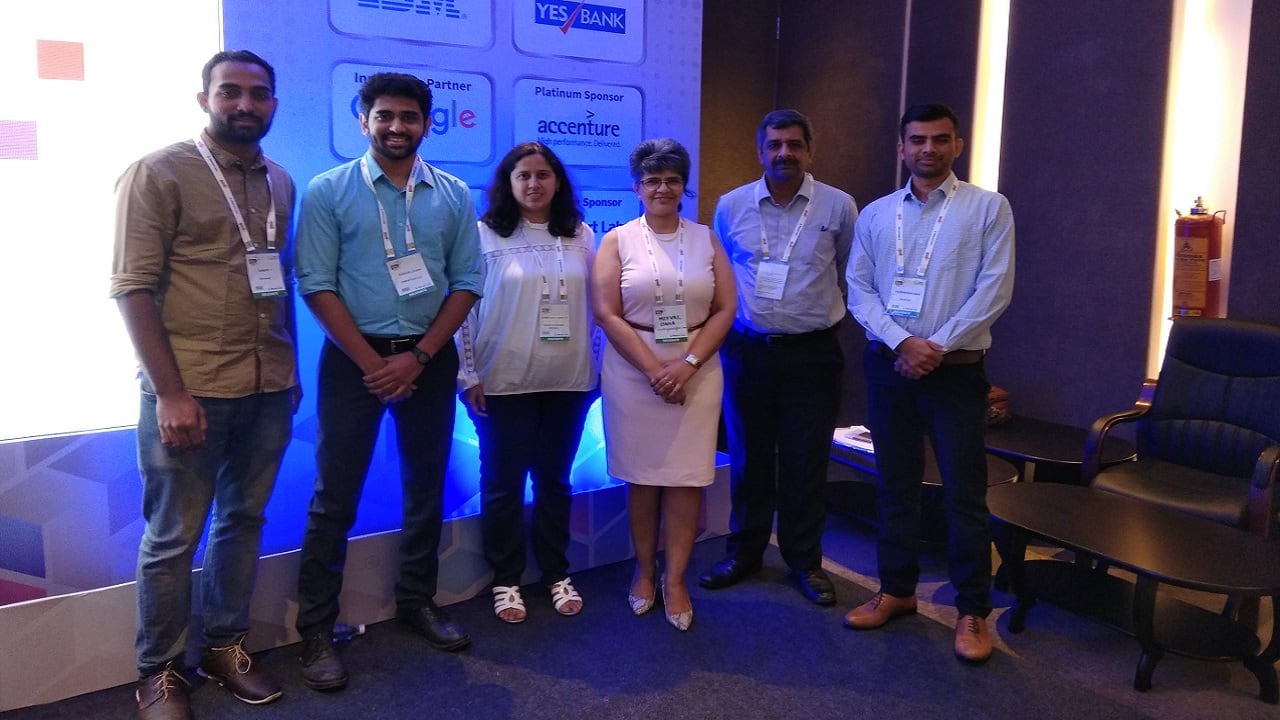 Sinha too manages to impress investors and gets bids worth Rs 18 lakh.
Harendra Kumar comes from a family of farmers in Uttar Pradesh. His startup VezaMart is an m-commerce platform for farmers to source agri-inputs like seeds, fertilizers, pesticides and equipments etc.
Coming from a farming background, Harendra is well versed with his subject. On questioning, he is found familiar with the pain points faced by farmers in India.
Khurana is impressed.
He asks the general audience if they were to invest, will they invest in VezaMart. Many in the hall raise their hands.
Harendra seems convinced.
Next is the turn off investors.
On Khurana's cue, the investors raise their paper sheets but to everyone's surprise except for one investor bidding Rs 2 lakh nobody was interested to invest in the agri-startup.
Such is the complexity of an event like this says Khurana respecting the decision of the investors.
According to him, maybe this was not the best platform for Kumar where investors mostly hail from a tech-product bent of mind.
It is soon followed by a presentation by Medlyte founder Aakash Doshi. Medlyte is a startup providing B2B services to doctors who provide virtual care to patients.
Doshi is grilled by the investors with all possible queries on medical issues and regulations. Doshi's startup is registered as an LLP than a private limited firm which gets the investors worried.
Doshi explains that it was more of a cost and time-saving exercise. He assures the investors that the company will soon be converted into a private limited firm.
Healthcare seems to be one of the key sectors for early-stage investors in India. Needless to say that investors were convinced and Medlyte received bids worth Rs 38 lakh within 15 minutes.
The last pitch is from Bhargavi A.R. who has founded Fundamentor, a web application which develops life skills and enhances cognitive aptitude in teenagers using technology, analytics, and gamification.
Fundamentor targets schools and corporates as its primary client. It also claims to have close to 200 B2C customers.
Even though a robust idea touching an issue troubling 100s of parents, the startup couldn't impress investors enough. Maybe it wasn't Bhargavi's day.
The three start-ups that got selected were given cheques worth Rs 16 lakh each following the session.
Thus in a matter of few hours, the entrepreneurs received the crucial funding that will help them scale and test their product into building a large business.
(Moneycontrol was the Digital Media Partner for Nasscom Product Conclave's On Spot funding event, held on Nov 3, in Bangalore.)
First Published on Nov 6, 2017 03:43 pm