This large untapped segment of potential borrowers has led banks and financial institutions to look for solutions to leverage the debit card penetration in the country.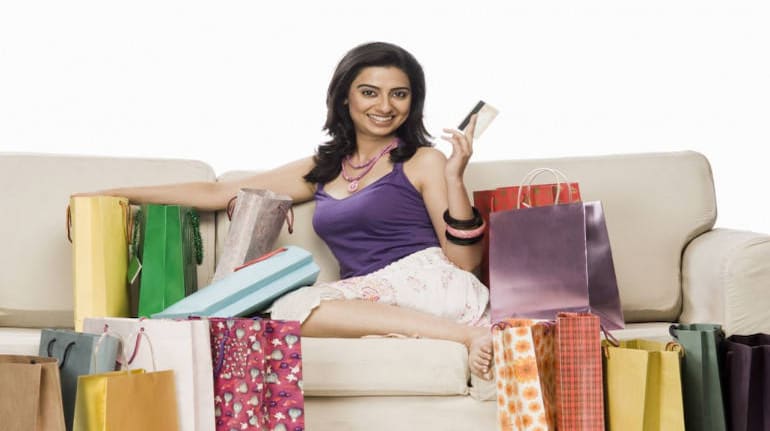 Arvind Ronta
 The government's consistent push for financial inclusion and more digital payments has aided the cashless agenda in India. Debit cards have become a much preferred cashless payment method for a large chunk of people. Over the last four years, the number of debit cards has more than doubled and is expected to cross one billion in the near future. In fact, the low credit card penetration, characteristic of the Indian market, is further dwarfed by the sheer size of debit cards in the country. Does that mean that Indian consumers do not have an appetite for credit? Certainly not.
Current consumer credit scenario
India has an increasingly aspirational and young population. In the last five years, retail loans have grown at a compounded annual rate of 16 per cent, buttressed by an expanding and ambitious middle class. The value of credit card transactions at point-of-sale (POS) terminals exceeds that of debit cards, especially as big-ticket purchases happen through EMIs (Equated Monthly Instalments). The need for credit exists, but awareness is low and access to formal borrowing in India remains drastically below that of high-income economies as well as the global average. In 2017, only 10 per cent of Indians accessed formal borrowing as compared to nearly 90 per cent in developed economies.
This lack of access to finance is a cause of concern in a country with the world's largest young population. Consumer spending—a major engine of economic growth—is driven by young adults and the unavailability of credit hinders their purchasing power. Consumption expenditure can get a leg-up if users are given an option to spread payments over time as, when managed responsibly, credit access gives greater choice and the freedom to spend. However, many creditworthy customers have no borrowing history and thus no credit score—making it hard for banks to check eligibility and lend without any collateral. This large untapped segment of potential borrowers has led banks and financial institutions to look for solutions to leverage the debit card penetration in the country.
Potential for credit on debit cards
An estimated 25 per cent of all debit cardholders in India are eligible for credit facilities, roughly translating to over 200 million potential customers for retail lending. As the fastest growing ecommerce market in the world—India had over 50 million online shoppers in 2018—the opportunity is too big to ignore. This opportunity lies largely in tier 1 and tier 2 cities, the pockets where a majority of the 500-600 million middle income Indians reside. They are increasingly comfortable with online purchases and are likely to drive retail lending growth. Providing these debit cardholders easier credit access through EMIs could change the game for financial services.
Sure, banks and ecommerce websites have been offering EMI facilities for debit card purchases for some time now, but this is fraught with operational inefficiencies and dissatisfactory customer experience. The current setup requires each lender and each merchant to tie up separately, an immensely cumbersome process. And with businesses focusing on the 'creamy' segments first, such EMI facilities will take a long time to reach the voluminous middle-income segment.
The inefficiencies in this process can be eliminated if issuers and merchants can instead tie up with a neutral platform like a payment network. This will enable vendors to offer EMI on debit cards of all banks that are on the platform, instead of having to liaise with individual banks.
What's in it for the consumer?
So what does this mean for the average online shopper? Expensive products become affordable for consumers with rising incomes and aspirations.
Developing economies − where credit card penetration is historically low but digital adoption is high − will benefit from such platforms. In financially conservative countries such as India, savings account-linked debit cards, perceived as a financially prudent form, remain the main mode of cashless transactions. By taking an EMI on debit cards, consumers can get granular control over their finances and can plan expenses better. Big-ticket expenditures that burden your monthly budget can also be broken down into suitable EMIs for easy payment.
India's macroeconomic strengths and demographic advantages make it the perfect incubator for such platforms. With the second highest fintech adoption rate and one of the fastest growing consumer markets in the world, India can set new global trends for digital transactions. The inherent ease-of-use of debit cards presents the perfect setup for the next phase of microcredit and digital payment growth.  But for all stakeholders to benefit, the awareness of using cards and using them smartly requires attention. Attractive incentives such as cashbacks and EMIs to underserved consumers and leveraging innovations such as contactless payments can help banks and merchants benefit from higher debit card usage and empower progressively tech-savvy Indian consumers to get better access to credit.
(The writer is, Head of Products, India and South Asia, VISA)
First Published on Jul 18, 2019 09:07 am