Many look at smart city projects as an IT project. However use of technology should not be the end goal, but it should be a means to achieve community goals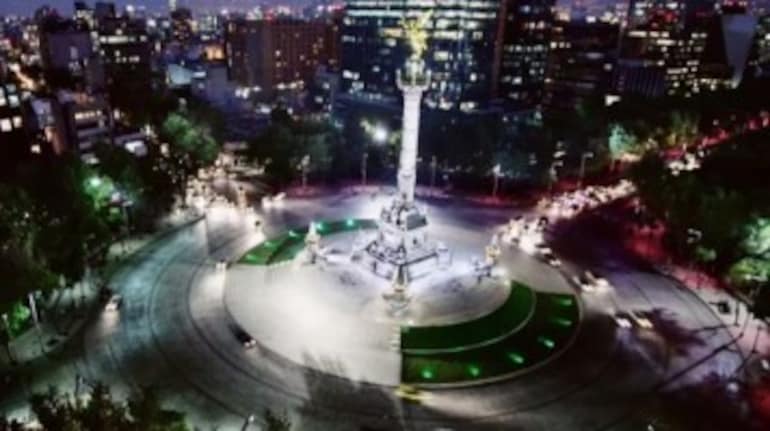 Bill Hutchison / Srivatsa Anchan
EY
Not all "smart" city investments are very smart. Today we have billions of dollars being spent to transform our cities, towns and rural districts into Smart Cities, Intelligent Communities, Living Cities, Sustainable Cities and Green Cities. Even the names are confusing. Beyond the proliferation of jargon, what's really happening to change the nature of city building today? Why all the fuss and investment, and are the strategies the same in the BRIC nations (Brazil, Russia, India and China) as in the developed countries? China began creating one hundred Smart Cities five years ago and now Indian Prime Minister Modi has announced his intent to create one hundred Smart cities in the next five years. On his recent trip to India, President Obama offered to support India in the creation of three Smart Cities in India. Can everyone participate and achieve the benefits of this new urban transformation driven by technology?
First, what's happening and why should you care? Technology driven transformation along with new product innovation has created the rapid growth of smart phones and tablet computers with more power than mainframe computers that filled large rooms fifty years ago. But this is just the tip of an iceberg. Thousands of new applications have turned our cars into computers on wheels and "disrupted" yesterday's products, systems, services and now our cities. The camera market is just one example of how the rapid pace of innovation works to the advantage of some and not others: the rise of digital cameras virtually put Polaroid and Kodak out of business. The room-sized computer inside the old mainframe computer system now fits on the head of a pin, but who cares? The question is what are the applications and how can we benefit from them, in context of city development, and future habitat's?
It was not until the early 1990s that the terms "Smart City" and "Intelligent Community" began to catch hold with the appearance of Singapore's Intelligent Island, Smart Valley in Silicon Valley and Smart Toronto. Like all disruptive innovations, this technology driven wave of urban transformation has taken time to gestate before coming out in full force, compelling cities and towns to transform themselves and get ahead of the wave or face obsolescence with a declining economy and increased unemployment.
Comparisons may be drawn to cities and towns in Britain and Europe which prospered when they were situated close to canals that were important forms of transportation at the time. They lost their economic power when the railway bypassed them, or when, in the US, the new Interstate highways bypassed prosperous towns leading to their decline and abandonment in some cases.
When engaging in urban transformation or new community development, the high level goals for a community can generally be categorized as economic, social or environmental. Naturally these are not independent of each other, but all activity and goals usually fit into one or two of the three categories. Transforming to a new Smart or Intelligent Community requires many things and innovation is certainly a common theme.
Some people use Sustainable and Green in the same breath, by which they mean communities with more effective "green" policies will be more sustainable; often, the terms are used interchangeably.
Smart Cities have many degrees of "smartness". Some people claim they have a Smart City after automating their traffic lights or installing cameras for increased safety and security. It is interesting that many of today's Smart City projects are being implemented using the same processes that government and business used forty and fifty years ago when automating their organizations. There was no overarching strategic approach or framework within which the investment in technology was used to support strategic goals. "Automation" was really viewed as a cost reduction and productivity improvement for specific applications. There was nothing wrong with that approach per se, but it lost out on the additional value opportunity when an investment in automation is tied to an overall strategic framework and to goals of the organization.
In the late 1980s, the concept of "Strategic Alignment" was introduced by two MIT professors. They used the term to describe the alignment between an organization's investment in technology and its strategic goals. Although Strategic Alignment seems like an obvious requirement in business and government systems today, it was mainly ignored for the first thirty years of business automation, beginning in the late 1950s, and it is being ignored today in many new "Smart City" initiatives. It is almost as if we are starting over and trying to reinvent the wheel in this relatively new area of applying technology to urban life as we create the "Live, Learn, Work and Play" environment for our citizens in tomorrow's Smart Communities.. Meanwhile, wiser Smart City projects are including Strategic Alignment by first involving their citizens in a collaborative process to determine their overall Economic, Social and Environmental priorities and then creating a strategic framework with associated action plans to achieve the new Smart visions and strategies.
Gradually, we are learning to use the lessons of Strategic Alignment when thinking about and advancing the Smart City model. To help clarify the terms, it is useful to think of Smart City 1.0 and 2.0 and now the early stages of 3.0 with 4.0 on the horizon. In fact Industry 4.0 is a term already being used in Germany to describe their new industrial economic models.
The phrase "Intelligent Community" was popularized in the late 1990s by the New York based Intelligent Community Forum (ICF). They identified five core elements of an Intelligent Community as which entail Connectivity (broadband), Workforce knowledge, Innovation, Digital Inclusion and Advocacy.
The main difference between an Intelligent Community and the other designations is the existence of an overall strategic framework that builds upon effective community collaboration among all players in the community. The purpose of community collaboration is to engage in a dialogue about the community's needs and collectively agree upon goals, which can then be used to explore how technology may be applied to achieve those goals. For example, if it is agreed that the community wants interactive healthcare services introduced into their homes, where the resident can talk to a nurse or doctor through a web camera on their TV, then technology, regulations and processes can all be developed and organized to provide the service. Technology is not the end goal; it is the enabler in all cases. So it's important that all applications and services fit within an overall strategic community framework defined before starting the investment in automation. Smart City 2.0 and particularly 3.0; moves closer to this sequence of events.
Really effective and open collaboration between citizens and their governments requires new processes and effective advisory councils and steering committees. The winners of the international awards like to boast that hundreds of their citizens have been involved in processes to identify priorities and action plans. These communities are winning the global awards, e.g. Toronto in 2014. On the other hand, there are many cities and towns where city staff views their smart city project merely as an IT or technical project.
Toronto, and specifically Waterfront Toronto, is a unique and overtly similar project, from where we can draw benchmarks and some inspiration, if one was to look at the future of Mumbai Port trust land development as a "smart community", hoping to put Mumbai in Smart City landscape.
In October 2013, the Smart 21 Communities were announced as the first stage in determining the 2014 Intelligent Community of the Year. The diversity of the semi-finalists was impressive. The Smart 21 included one community in each of Kenya, Greece, Brazil and New Zealand, as well as six in Canada, four in the US and Australia, and three in Taiwan. Chinese, Japanese and Korean cities have won the award in previous years, while India and Russia have not yet made the list. Prior to the Russia/Ukraine troubles there had been an impressive wave of new Smart City activity in Russia. Now India and Kazakhstan are taking a strong interest and hopefully, will quickly move up the ranks. Astana, Kazakhstan's capital city was one of the Smart 21 cities in the ICF's competition to select the Intelligent Community of the Year for 2015.
Toronto Waterfront, a redevelopment project to revitalize the port and harbour front of Toronto, covering close to 800 hectares, had a very strong question to answer-how to stimulate economic development, create jobs and drive the social agenda in the 21st century? And the answer to that was "create great places and spaces within a framework of establishing the world's leading green and smart community". The strategic intent led to a development plan that will create 20,000 knowledge based jobs, residential space for 110,000 people, great cultural spaces and investments of USD 34bn, right near downtown Toronto. Concepts like soil management, district energy management and integrated work place, health, education and entertainment development, incorporated to maximize delivery of value from technology innovation and "smart community" living. The key winning characteristics, something's that led to Toronto Waterfront winning the 2014 "Global Smart Community" award, include; Economic Growth and Investment, New Knowledge Economy Employment, Social Prosperity, Community Collaboration, Digital Democracy, Effective Marketing, Sustainability, Advanced Communications Infrastructure.
We have not heard of such objectives or plans to include such goals in the development of Mumbai's port lands, but hope that such benchmarks shall not be ignored, and opportunities for meeting the aspirations of turning 'Mumbai' into a global "Smart city" will be fully explored. We had a chance when the mill lands were being redeveloped, and that was lost quite senselessly. One can hope that we will maximise this opportunity.
The views expressed in this article are personal to the authors
Authors are Executive Director EY Russia and Chairman, EY's Global Innovation Center for Smart Cities and Partner and Leader, Capital Program Advisory Services, EY
India, respectively
First Published on Mar 24, 2015 04:21 pm