Oil prices and inventory along with other telltale signs suggest we are in for tougher days ahead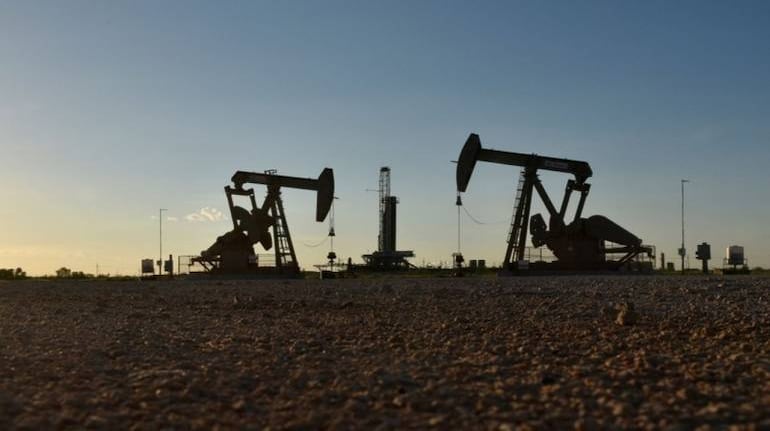 Shishir Asthana
Indian policymakers are breathing a sigh of relief. Contrary to expectations earlier this year, when oil prices were forecast to touch $100 per barrel, crude rates have fallen 25 percent (since early October) to around $65 now. Falling oil prices will relieve some pressure on the current account deficit and the rupee, and bring some stability to the economy.
Part of the reason why oil prices shot up in the first place was the US sanctions on Iran, the fourth largest oil producer. That was expected to have taken away a substantial amount of oil from the world market. However, that hasn't happened with US President Donald Trump agreeing for a 180-day waiver to China, India and six other countries who account for more than 75 percent of Iranian exports.
Secondly, in anticipation of a reduction in oil supply from Iran, the top three oil producers - Saudi Arabia, the US and Russia - had increased their oil productions to record levels. The highest increase was from the US shale oil industry which pumped 23 percent more oil in August compared to a year ago. The country is now the largest producer of oil at 11.6 million barrel per day.
Now the oil market is flooded with oil. US crude inventory levels have jumped more than 10 million barrels to 442.1 million barrels, about 5 percent higher than the five-year average. These inventory levels plus a strengthening dollar has hit the demand for oil.
It has also prompted discussions among key oil producers. Reports talk of the Organisation of Petroleum Exporting Countries (OPEC), led by Saudi Arabia, considering coordinated production cuts along with Russia. Saudi Arabia's oil minister, Khalid al-Falih, said the kingdom would lower output by 500,000 barrels a day in December. However, these are unlikely to have much of an impact unless the US shale industry reduces output and inventory comes down.
Moreover, other headwinds to oil prices are gathering force, especially the ongoing trade war which is affecting global demand. Trump's import duty hike on Chinese imports is now in place. The shipping industry has already warned of a further slowdown and lower rates. The Baltic Dry freight index is down from 1,800 in July 2018 to just over 1000 presently.
Analysts are now expecting a hard landing for China. The fourth quarter data of the calendar year 2018 is eagerly awaited as the first signs of the impact of higher US duties will be seen on the Chinese economy. China's export to the US had moved higher just before the duties were imposed on account of stocking by US companies.
China's impact on oil prices cannot be understated. According to OPEC, China accounted for 40 percent of the growth in demand for oil last year. As prices keep falling analysts are expecting OPEC to announce production cut in their meeting in Vienna, despite Trump's warning against doing so. But it remains to be seen what kind of impact it will have.
What does all this mean for India?
Falling oil prices are always welcome for an oil importing nation. But the reasons behind the fall in oil prices are also important. Oil demand growth is a proxy for global growth. Various agencies have already warned of slowing oil demand. Economic growth could well take a hit if exports fall or don't gain in a significant manner.
Secondly, Indian companies, especially those present in market indices are dependent on global growth. Equity markets have a strong correlation with international oil prices. So. While Indian markets may be enjoying falling oil prices and a stable rupee a look back at history suggests challenging times ahead.
First Published on Nov 19, 2018 03:07 pm