The legislator further said those who are not reporting to hospitals are "traitors" and that spreading coronavirus is "also like terrorism"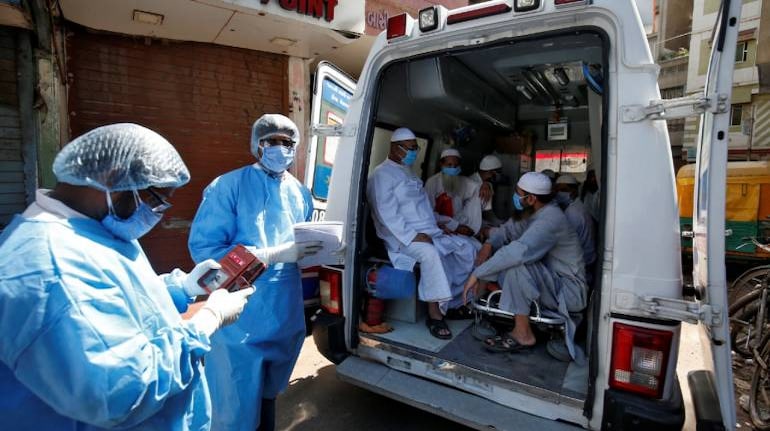 A Bharatiya Janata Party (BJP) legislator and political secretary of Karnataka Chief Minister BS Yediyurappa, M P Renukacharya, on April 8 said the Tablighi Jamaat members who attended the religious congregation in New Delhi last month should be "shot dead" if they don't show up for coronavirus testing.
"Those who returned from New Delhi after taking part in the Tablighi Jamaat convention must visit the hospital for treatment. But, some of them are not doing it, it won't be unfair even if such people are shot dead," Renukacharya said, The Indian Express has reported. 
The legislator further said those who are not reporting to hospitals are "traitors" and that spreading coronavirus is "also like terrorism".
"Spreading COVID-19 is also like terrorism, and all those who are spreading the virus are traitors," Renukacharya said. The MLA's comments come days after Yediyurappa had made warned people against making divisive and communal statements against the Muslim community, according to reports.
COVID-19 Vaccine
Frequently Asked Questions
View more
How does a vaccine work?
A vaccine works by mimicking a natural infection. A vaccine not only induces immune response to protect people from any future COVID-19 infection, but also helps quickly build herd immunity to put an end to the pandemic. Herd immunity occurs when a sufficient percentage of a population becomes immune to a disease, making the spread of disease from person to person unlikely. The good news is that SARS-CoV-2 virus has been fairly stable, which increases the viability of a vaccine.
How many types of vaccines are there?
There are broadly four types of vaccine — one, a vaccine based on the whole virus (this could be either inactivated, or an attenuated [weakened] virus vaccine); two, a non-replicating viral vector vaccine that uses a benign virus as vector that carries the antigen of SARS-CoV; three, nucleic-acid vaccines that have genetic material like DNA and RNA of antigens like spike protein given to a person, helping human cells decode genetic material and produce the vaccine; and four, protein subunit vaccine wherein the recombinant proteins of SARS-COV-2 along with an adjuvant (booster) is given as a vaccine.
What does it take to develop a vaccine of this kind?
Vaccine development is a long, complex process. Unlike drugs that are given to people with a diseased, vaccines are given to healthy people and also vulnerable sections such as children, pregnant women and the elderly. So rigorous tests are compulsory. History says that the fastest time it took to develop a vaccine is five years, but it usually takes double or sometimes triple that time.
View more
Show
"Nobody should speak a word against Muslims. This is a warning. If anyone blames the entire Muslim community for some isolated incident, I'll take action against them without a second thought. Will not allow that to happen," Yediyurappa had said during an interview to a regional channel.
Renukacharya's comments, meanwhile, also come a day after another senior BJP leader had questioned the "intent" of the attendees of the Tablighi Jamaat event.
"Questions do arise about their intent. Why are they not cooperating? Do they want to increase the number of coronavirus cases? So I request the government that it's been enough time given to them to come for tests, now the government should arrest the people who are not coming to the hospital within 24 hours," the party's state general secretary and an MLA,  Arvind Limbavali, had said, according to the report.
Click here to get all the news on the coronavirus pandemic
First Published on Apr 8, 2020 04:43 pm