Tata Steel has presented proposals to the UK government in recent weeks aimed at securing a state injection of close to £1bn into its UK operations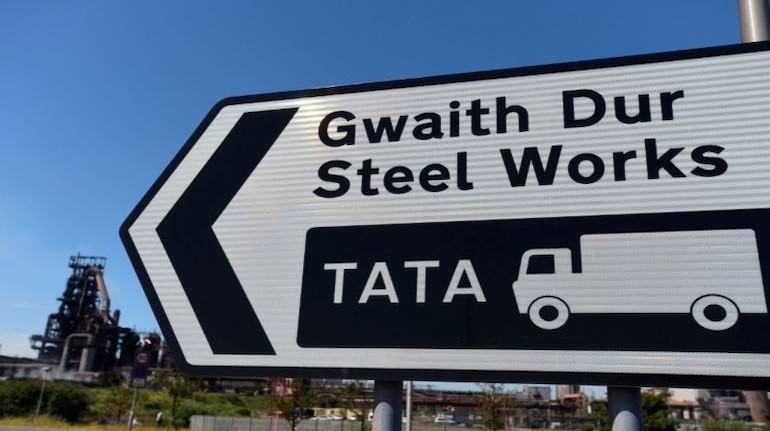 The United Kingdom government may invest nearly 900 million pounds for equity stake in Tata Steel UK's Port Talbot plant, if ongoing talks succeed.
The company has reportedly put forward proposals aimed at securing one billion pounds from the government for its UK operations, The Economic Times reported. The proposal also includes Tata Steel writing off equivalent debt owed by its UK business.
For the government, this investment would semi-nationalise the country's biggest steelmaker, giving taxpayers 50 percent stake, and is being viewed as a way to sustain the company's UK operations amid the coronavirus pandemic, it added.
A spokesperson for Tata Steel Europe told the paper that structural challenges due to disruption from the COVID-19 pandemic "needs to be urgently addressed."
"(We are in) active discussion with the UK government on several options for the future of Port Talbot operations. This includes potential co-operation and participation from the government to create a sustainable decarbonised footprint for the future," the spokesperson added.
On the 'de-carbonisation' front, one option is switching to a greener electric blast furnace instead of the plant's current traditional one. Talks however are not yet finalised, but are "constructive and ongoing", the spokesperson said.
Any move in this direction by the UK government would likely be taken under 'Project Birch' which provides financial assistance to businesses suffering due to the pandemic, though the specifics are yet unclear.
Tata Steel Europe operations include the plant at Port Talbot and others at Hartlepool, Newport and Shotton in the UK and one at Ijmuiden in the Netherlands.
First Published on Jul 26, 2020 08:52 am