Funding in Indian ed-tech sector slid to USD 90 million in the first half of 2017, from USD 104 million in the same period of 2016.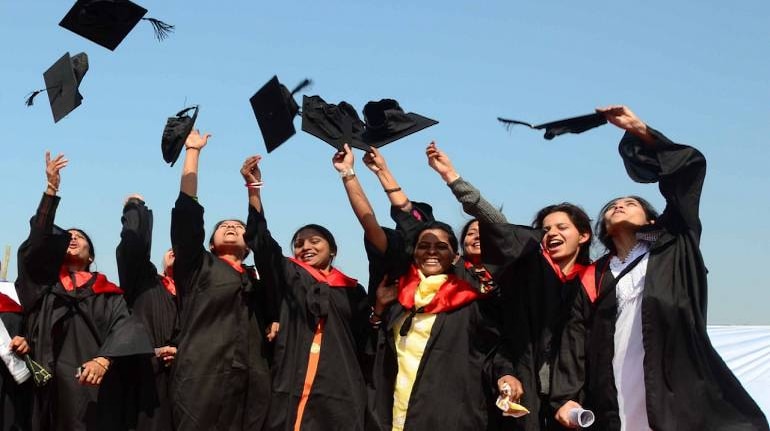 Ed-tech industry in India has been a distant 4th or 5th to e-commerce in the line up of most popular sectors for investors in 2017.
If we pan back on the year, the ed-tech sector took a significant diversion to the enterprise segment, which has given it a major boost.
The boost, industry experts say, has come from the immediate requirement from IT companies to re-skill and up-skill existing manpower.
According to a McKinsey report tabled at the Nasscom India Leadership Forum in February, nearly half of the 3.9 million people employed in India's IT services sector would become irrelevant in three-four years, unable to keep pace with new technologies.
The rush to catch up with new emerging tech trends is being felt across sectors, more so in IT and IT services companies.
This need from enterprises will be a key factor in driving the sector towards an eight-fold growth to hit USD 1.96 billion by 2021, as predicted by search giant Google and consultancy firm KPMG in a recent report.
Cashing on this surge is a number of startups such as Simplilearn, Pluralsight, Coursera, and UpGrad, among others, who have shifted to focus deeply on the enterprise segment in the past one year.
According to Arun Rajamani, Country Head and General Manager, Pluralsight, the skill set requirement today has changed significantly.
"Earlier it was more about acquiring a skill and going deeper. Today it's about learning for a full-stack function as several functions are getting  consolidated," says Rajamani.
That's the kind of target group that Pluralsight is eyeing.
Simplilearn too changed its focus to the enterprises segment 18 months ago.
"Re-skilling, upskilling, and cross-skilling is driving a lot of queries," says Simplilearn founder and CEO Krishna Kumar.
"Training modules in India were limited to freshers till about a year ago. Nowadays focus in on re-skilling existing employees. That is pushing companies to build internal training modules quickly and for effective talent match," he adds. Simplilearn currently gets about 30 percent of its business from enterprise clients when two of its main markets – India and US – are combined.
The company plans to increase this share to 50 percent by the end of next year.
Although the funding in ed-tech slid to USD 90 million in the first half of 2017, from USD 104 million in the same period of 2016, interest from investors has been on a rise.
This year, several ed-tech companies raised funds including Byju's (USD 30 million), Cuemath (USD 15 million)t, Eruditus  (USD 8.2 million), Unacademy (USD 4.5 million), and Toppr (approx USD 7 million), among others.
If you ask Kumar of Simplilearn, the need for external funding for players focused on a B2B market is not an immediate requirement.
"In the consumer segment the need for funding is higher, because of high cost of customer acquisition," he adds.
Funding climate, as evident, was dominated by ed-tech companies this year catering to the school segment, universities, or targeted at those students preparing for competitive exams.
Startups such as Byju's have targeted the largest chunk of online education industry, school education, which has a market share of over USD 70 million.
But ed-tech for school education is still supplementary to primary school education.
Moreover, ed-tech in school education is not directly related to producing job-ready candidates.
Thanks to automation and the rush to re-skill that followed, ed-tech sector has found a lucrative new segment – enterprise.
After school education, the largest market share of the online education industry is captured by re-skilling.
Emerging technological trends such as big data, analytics, digital marketing, product development, and more, are rapidly transforming how organisations function.
"Today the timeline to recruit a person for a project is about 1.5 months, but the notice period is typically 3 months, which becomes a problem. So best way to do is to identify potential people within the company and help them acquire the required skills," says Rajamani of Pluralsight.
But re-skilling a large workforce is a critical challenge for corporate, especially if we take in account unique requirement of each company.
According Kumar of Simplilearn, clients have started to spend about 30 percent on online learning.
"We are trying to bring the rest under the online education fold too. We talk to our clients and offer to digitise the classroom learning process also. There are video conferencing modules, learning through videos, plus trainers teaching in person, as well as 24/7 support from subject experts," he says.
Personalised training is the need of the hour, Rajamani says.
According to a report by the company, around 94% of IT professionals feel personalisation is an intriguing technique to learn.
On the other hand, 90% feel byte-sized learning and adaptive online assessments will impact learning in next two years.
The company assesses and throws relevant recommendations of a candidate on preferred skills to learn, based on their personal interest and then aligning it with the corporate objective.
Pluralsight has been able to cut down the amount of time for project-based recruitment to 90 days, and plans to bring it down further to 45 days.
As far as learning is concerned, Pluralsight personalises it based on the learning capability of a candidate, tracking their progress, and plugging skill gap wherever necessary.
Going forward, personalisation will be the key in widening the ed-tech market.
Simplilearn, for one, has its work cut out. The company wants to customize the course material altogether to be more sector specific.
"Right now we offer the same course structure on a particular skill across all sectors. We will start customising that too for specific sectors. In India, the need for re-skilling is immediate in IT companies. In the US, demand has spread to telecom and FMCG also. We expect that to happen here too," says Kumar.
durba.ghosh@nw18.com
First Published on Dec 27, 2017 09:41 pm