Bonds offer interest and capital appreciation to investors. It is better to know the basis of taxation and the rate of tax.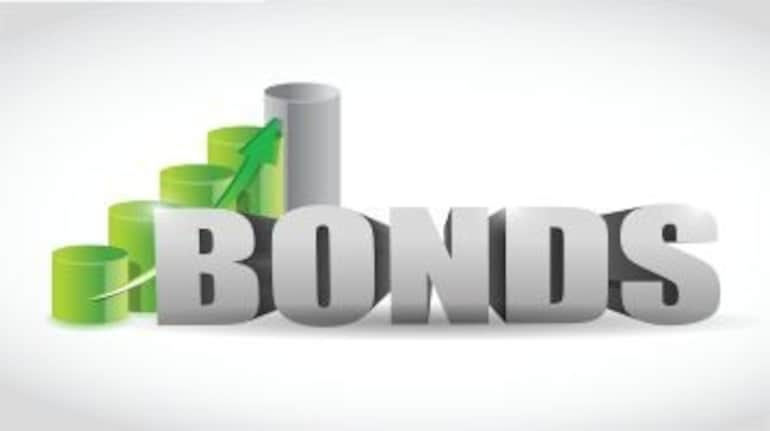 Joydeep Sen

Returns from investments in bonds come from interest receipts and capital appreciation. The bulk of the returns come from interest payments which is fixed, as against capital gains, which is uncertain and a relatively smaller component of the overall returns from a bond. Price appreciation is not only a relatively smaller component but also, till it is booked, it remains on paper only. The interest (technically known as coupon) inflow is taxed at the marginal slab rate, which at the higher end is 30% plus surcharge (as applicable) and cess. Price appreciation is taxed as capital gains; long term if held for more than one year for a listed bond and three years for an unlisted bond. For listed bonds held for more than one year, long term capital gains tax is 10% plus surcharge (as applicable) and cess.

If the cash flows from the issuer of the bond to the investor is treated as capital appreciation instead of coupon, there would be tax efficiency. In zero coupon bonds, where there is no interest payment in the interim from issue to maturity, there is a case for treating it as capital appreciation. There are certain notified zero-coupon bonds, issued by NABARD and REC, where the differential between maturity price and issue price is treated as capital appreciation and taxed accordingly. Hence in the NABARD and REC notified bonds, entire price appreciation is treated as LTCG for a holding period of more than one year. This generates considerable tax efficiency, taxation rate being 10% as against 30%.

For other non-interest paying bonds, which may also be termed as zero coupon or 'redemption at a premium' or 'issue at a discount', gains are taxed as interest rather than capital appreciation. Going by provisions of the law, for plain vanilla non-notified zero coupon bonds, the differential between issue price and maturity value is taxable as interest. However, investors in such bonds may get in touch with his/her tax consultant as there may be scope for generating tax efficiency in non-coupon paying bonds by treating it as capital gains, based on precedence.

Capital gains can be set-off against capital loss. LTCG from selling a listed bond after a holding period of more than one year, can be set off against long term capital loss from say debt mutual fund or unlisted equity. While as per theory it can be set off against long term capital loss from debt mutual fund, it is highly unlikely that over a holding period of 3 years debt would give negative returns. Loss from unlisted equity is a more probable method for setting off.

For companies subject to MAT taxation, everything is subject to the MAT rate of taxation, which is 18.5% plus surcharge (as applicable) and cess. Hence the impact of coupon flows is not as much as it is taxable at a lower rate than 30% (plus surcharge and cess) for other investors. For capital gains, there is no special attraction for making it long term as the tax rate is anyways higher than 10%. Companies subject to MAT taxation need not consider zero coupon bonds; they may settle for regular coupon paying bonds, either listed or unlisted.

In tax-free PSU bonds, the coupon payments are tax-free, only the capital appreciation is taxable. These bonds being listed, the holding period required for treatment as long term capital gains (LTCG) tax is one year. Investors in tax-free PSU bonds should hold for one year, unless there is a cash flow requirement, to avail of LTCG taxation of 10% (plus surcharge and cess) against STCG rate of 30% (plus surcharge and cess). To reiterate, this is only for the price appreciation aspect as the coupon receipts are tax-free. The favourable tax-treatment of tax free bonds has made investors opt for tax free bonds. Falling interest rates further push up the prices of these bonds. Both these factors are responsible for premium pricing these bonds enjoy.

The way to look at tax-free PSU bonds, for comparison purposes, is to look at the 'pre-tax equivalent'. As an illustration, let us say the yield on a tax-free PSU bond is 6.1% and taxation rate is 30%, no surcharge, and 3% cess i.e. 30.9%. The approximate 'pre-tax equivalent' in this case is 6.1% / (1-30.9%) = 8.83%. The concept is, if one invests in a taxable instrument, assuming no LTCG, tax is payable on the coupon at 30.9%. On the same plane, the comparable yield level for a tax-free PSU bond is 8.83%, which is attractive in the current market situation where the yield level on top-rated PSU bonds is approx 7%.

For purchase of a bond in the secondary market (as against primary market) and sale in the secondary market, the purchase price will include accrued interest for the period from the last interest payment date to the transaction date. The transaction should be documented accordingly, specifying the price as such and the accrued interest component. While selling the bond, the tax on price appreciation as capital gains will be on the 'price' component and not the accrued interest part. This clarity will help investors in filing proper tax returns.


Author is an independent financial advisor.


Moneycontrol Ready Reckoner
Now that
payment deadlines have been relaxed
due to COVID-19, the Moneycontrol Ready Reckoner will help keep your date with insurance premiums, tax-saving investments and EMIs, among others.
Get best insights into Options Trading. Join the webinar by Mr. Vishal B Malkan on May 28 only on Moneycontrol. Register Now!
First Published on Jan 19, 2017 05:43 pm